First things first
Developing a close-to-perfect website with an exceptionally intuitive user experience flow is a challenging task. You have to experiment with colours, forms, images, all the first elements your customers notice as they enter the website. You have about 3 seconds to grab their attention and trust before they move to another page on the list of their favourite search engine representatives.

Now imagine experiencing the same challenges, but multiplying them times two. This is what you get when you design a mobile app landing page. To gain the best retention rates your best bet is to turn towards mobile conversion rate optimization.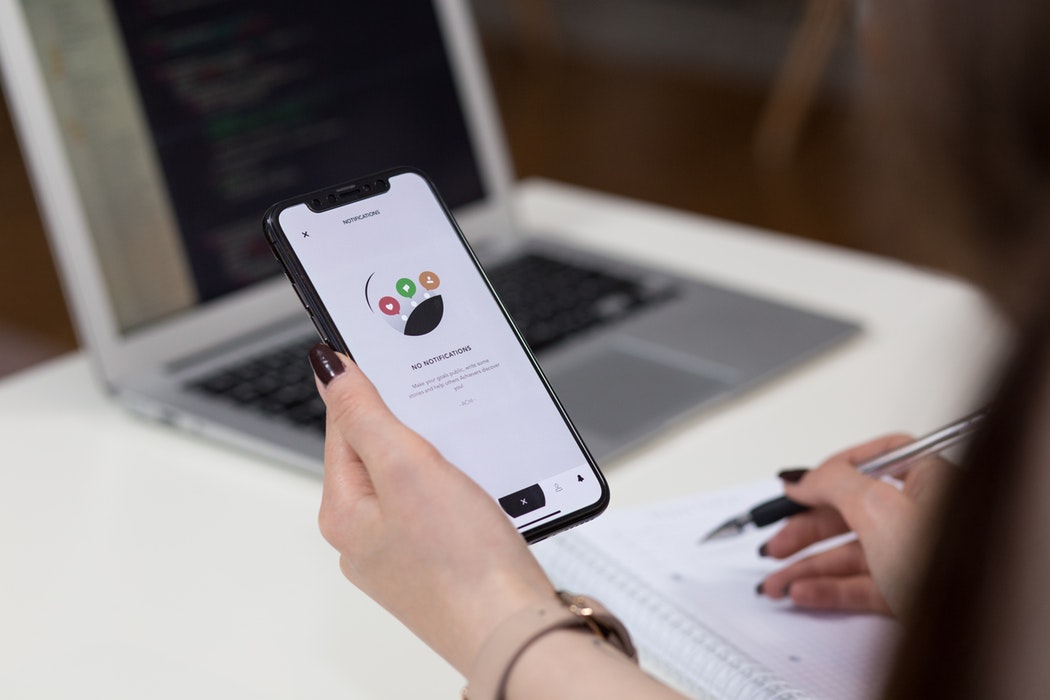 Onboarding

Without a doubt, the most important stage within app conversion rate optimization that requires the most amount of time, money and effort spent is Onboarding. Onboarding is a process of welcoming your new app visitors to your mobile app within their first seconds of meeting an app up until they turn into experienced users.
Perfecting your app's onboarding process is crucial to any business for a limitless number of reasons. Firstly, it determines how many customers will retain. If the app functionality is inconvenient, unintuitive or too hard to debunk, this user will most likely not download your app ever again.

Secondly, optimizing our app landing page gives us a greater chance of engaging our newly-established clients with our brand values, morals and goals. If we do a good job on conversion optimization during these early stages of our app users' journey, we will end up with an ever-growing number of loyal brand customers.

Thirdly, we are presented with only a single chance of making a first impression, so let's make sure our customers like what they see. We can do so by using these 3 practices on upgrading the mobile conversion optimization of our onboarding process, and as a result, increase our overall returning customers and retention rates.
Practice 1: Give a warm welcome

Managing your mobile marketing is a complex task, yet it all starts with the design of your landing page. The way you greet your customers is the first thing they notice, so you have to be very strategic with how you carry out this very first interaction.

First of all, you have to decide if you require your customers to log in. Most apps do for obvious marketing reasons, so once you establish what kind of login your app requires – Social Media, Google or E-mail login, you can proceed with determining a place it will appear. Most CRO experts advise to not place a login requirement on the first page of your app, as it accounts for more than 56% of drop-offs.

Give a couple of introduction pages prior to asking your visitors to sign up, making their login experience as seamless as possible. Your goal is to collect necessary information without making your app visitors feel bored or uncomfortable. Require a maximum of two to three fields to get filled, moving them to the next stage of acquaintance as quickly as possible.

When it comes to A/B testing, experiment with different timings when your sign-in option appears. Play around with various Call-to-action button shapes and phrases that you use to inspire them on joining. Strategically placing those within your walkthrough can drastically increase the join rates within the first-time users.

Practice 2: Get to know them

After explaining in a few sentences what is the value your mobile app offers to your visitors, engage with your customers by pointing the light in their direction. People love talking about themselves. Yet because we can't exactly ask them to do it in person, we can offer our visitors to share their preferences in a fun way.
As seen successfully executed in many apps like Pinterest, Crowdfire, Foursquare and others, ask your customers to define their areas of interest. The music categories they are interested in following, the parts of their day that build their lifestyle, their mood and even the quality of the sleep they got last night – asking all these questions will allow you to get a more defined portrait of your target customer without much effort.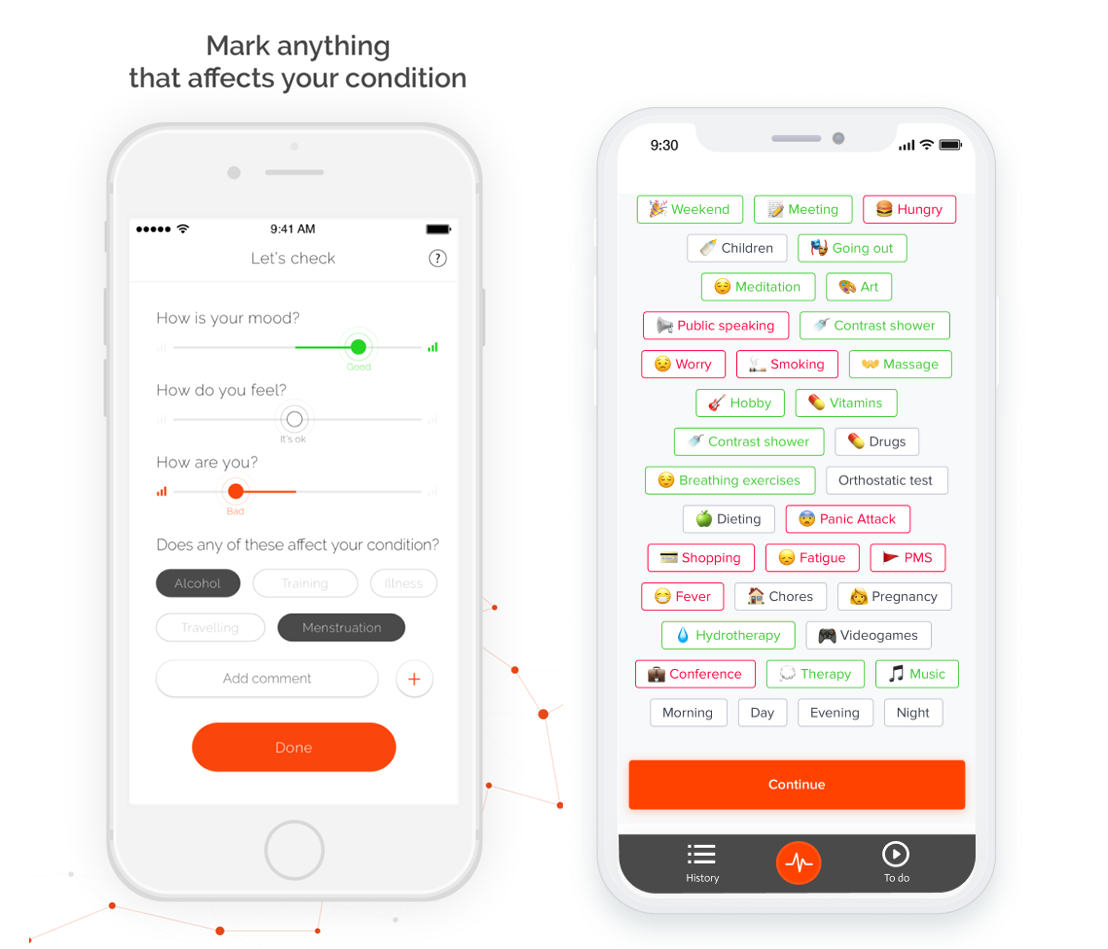 When composing your questionnaires, make sure to keep them as neat and interactive as possible. Place your question options into option bubbles, allowing your app users to choose without having to fill out any forms or go through long lists of variables.

Practice 3: Show them around
From the most sophisticated to the simplest of apps, each new application download should ideally be accompanied by some sort of a walkthrough. A simple guiding made with arrows or done with a help of a brand character (especially within games) helps a new user to feel safe within the newly-introduced reality.
Having visitors figure out ins-and-outs of the app will very unlikely awaken explorers inside of them, and most likely leave them feeling lost and detached, as if being thrown in the ocean of rules and guidelines without any life jacket.

To make them feel familiar, plan out how you can explain the functionality of your app in a couple of simple sentences accompanied by a descriptive visual combination. To amplify this effect, let your users test some of the functionality of your game within the walkthrough, making them take a picture or apply a filter, seamlessly leading them to enter the main functionality of the app.
When designing a walkthrough, remember – you don't have to present most of the info during this first encounter with the user. Let your instructions on using the app unfold as he advances through the app, appearing as the visitor discovers milestones he has not faced prior. This process can be stretched to multiple sessions.
Another important tip is to keep showcasing the instructions as you update your app's interface or present additional features. They will need a little guidance every time you introduce new ways of using your app.  

The last but not the least, make sure you indicate, say with points or the number count at the bottom of the screen, how many steps of the guiding they have remaining. Also, while having a walkthrough is essential to the success of almost any app, ensure that you have a little cross or a "skip" button placed somewhere where it will be visible.
Giving your users an ability to avoid the walkthrough will eliminate the unnecessary tension for those that are already familiar with the app from other sources, and allow busy users to get to the core of the application without any delay.

Implement these tips, accompanied with the finding of your A/B testing, to increase your retention rates, user satisfaction and overall app performance.