We are recognized as a top Market Research Companies on DesignRush.
About the customer
MASTERS is one of the leading Russian providers of enterprise fuel cards. Their flagship product – the "YEDINAYA" ("UNITED") fuel card – enables customers to cut fuel expenses by up to 30 percent and fill up the tank at 12,000+ stations all over Russia and the CIS.
The network of "YEDINAYA"-friendly gas stations encompasses such celebrated brands as Rosneft, Lukoil, Gaspromneft, Tatneft, BP, and many more. The product caters to the B2B market segment.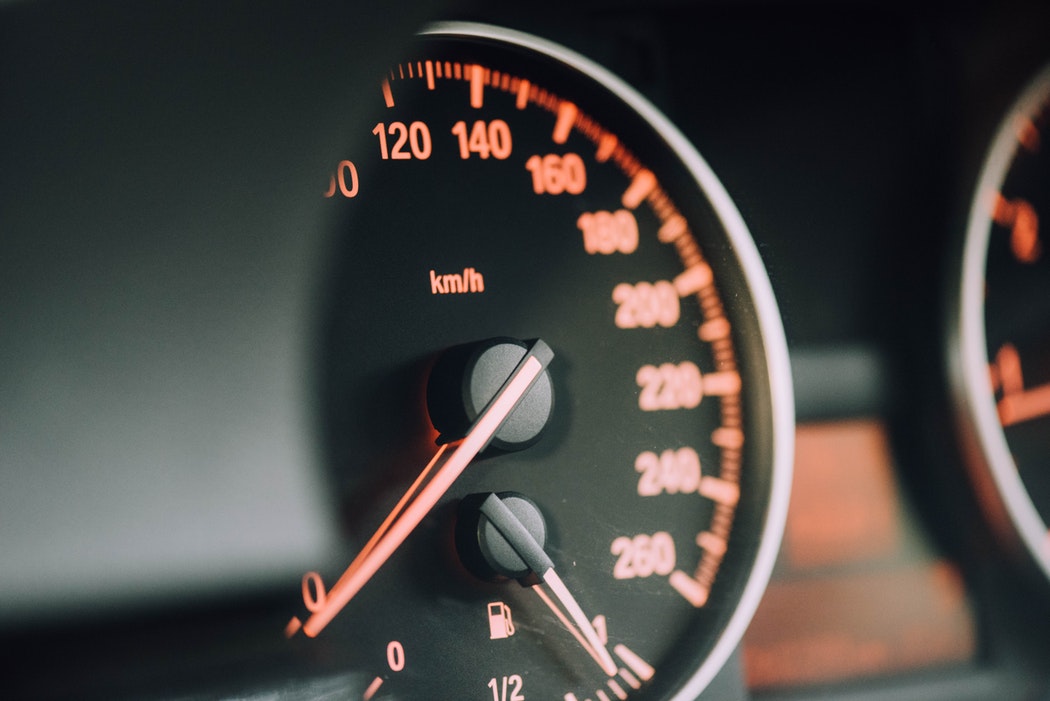 The challenge

MASTERS demanded efficient ad campaigns in contextual and display networks. The campaigns aimed to boost the number of issued cards and promo-driven requests without any budget overheads.

The customer-defined the following KPIs:
Decrease website request cost by 50 percent
Decrease the cost of cards requested from the website by 40 percent
Boost the number of website requests by 60 percent
Boost the number of cards from the website by 60 percent.
The solution
InsightWhale came up with a comprehensive solution that involved three stages:

Investigation
Competitor analysis
Calculation of efficient ad budgets
Analysis of the target audience's needs and motivators.
Launch
Creation of the semantic kernel
Creation of ads
Starting the ad campaigns
The configuration of data collection and analytics systems.
Implementation
Aggregation and analysis of statistical data to reveal the best-performing platforms and ads
Discontinuation of inefficient queries to cut down on inappropriate expenses
Expansion of the semantic kernel to increase advertising reach
Optimization of headers and ad texts to boost interest and acquire target users
Define negative keywords and negative platforms to optimize ad budget
The launch of additional ad campaigns in specific regions and with specific competitor-targeted queries to acquire new traffic and minimize CPCs per each ad
Creation of dynamic banners in media networks to boost brand recognition and acquire more visitors
Audience aggregation and segmentation for ad targeting based on visitors' needs and motivation.
Number of cards requests by month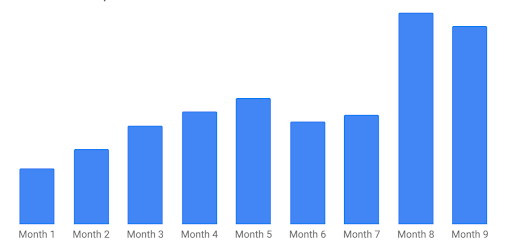 Number of requests by month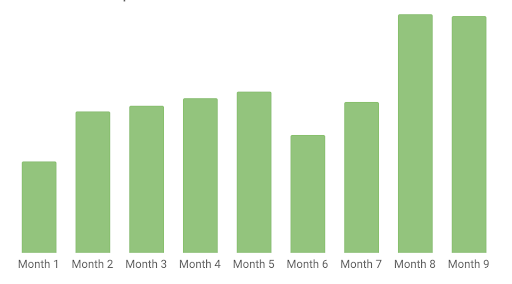 Website request cost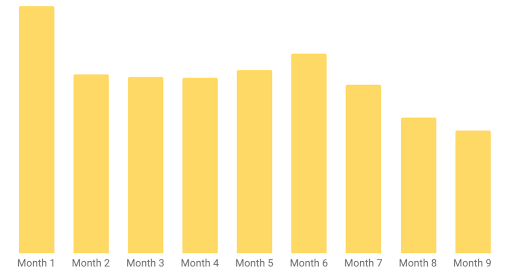 Cost of each card requested from the website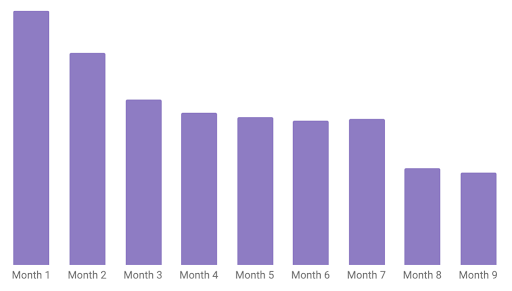 The result
Six months after the campaigns were launched, the customer accomplished the following results:

Average CTR for contextual ads in search reached 15 percent, peaking at 25 percent
CPC dropped by 50 percent off the initial cost
CR increased by 100 percent in comparison to the initial stats.
The customer KPIs were met and outperformed in all aspects:
The request cost decreased by 60 percent
The number of requests grew by 120 percent
The card cost in requests dropped by 200 percent
The number of cards in requests skyrocketed by 200 percent.
At the bottom line, the contextual and media advertising, developed by an InsightWhale team, achieved and surpassed the major customer goals: expand the client base, boost sales and increase the number of fuel card contracts.