How do you envision a dream team of professional analysts? Most likely, these are the magic people who unlock actionable data scattered across your organization. Once the data is consolidated, marketers can take the lead and see what works well and what needs fixing in the funnels. The data-driven approach encourages various stakeholders to re-assess their activity and improve business processes – from R&D to sales and customer care.
How many analysts does it take to change a lightbulb, i.e. to make up a fully functional data research unit? Opinions on the matter may differ based on specific enterprise needs, budgets, and attitude towards data-driven decision-making.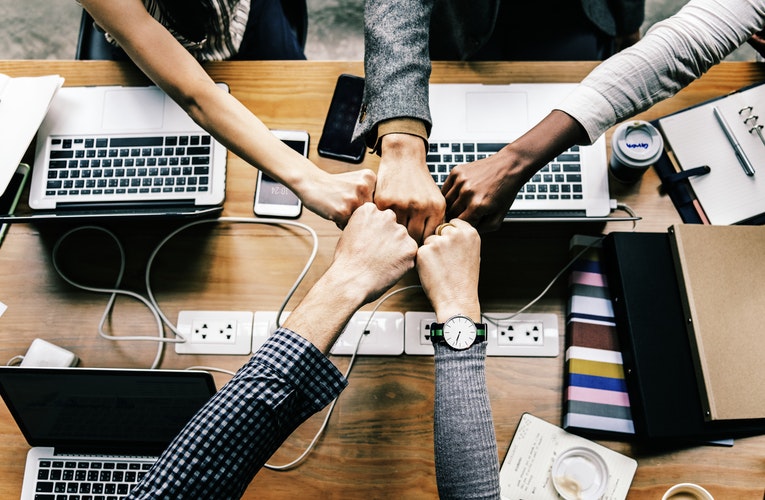 Here's our idea of a 'minimal viable team' to make successful analytics projects:
Project Manager
PM is in charge of project scope, requirements, assignments, timeline and results. The manager works closely with the stakeholders to understand their business strategy, objectives and KPIs. PM is the person who asks tricky questions and takes the investigation further until high-level inputs solidify into a roadmap.
PM decomposes larger stories into specific tasks, keeps track of the progress, project milestones, backlog, and deadlines. The project manager measures risks and defines dependencies, detects bottlenecks, and looks for feasible workarounds if required.
An effective project manager makes sure all contributors share a common understanding of the project goals. Ultimately, PM is held accountable for the final deliverables. Does the output data provide the customer with clear clues and guidelines? The analytics project manager makes sure it does.
'Technical' Analyst, or Data Architect
Data Architect (DA) is in charge of analytics systems and BI settings. Most likely, this person has a tech background. Count on the tech analyst to model data and queries, handle JavaScript, Google Tag Manager and other analytics' interfaces. DA is familiar with the ins and outs of various solutions: the way they track data, register events (session-based or user-based), render metrics, and more.
Data Architects inform other team members about technical opportunities and limitations of a specified data setup. They know which questions can be answered and which are definitely beyond the scope, and communicate their assessment to business analysts and project managers.
Business Analyst (BA)
Now, you need to make someone responsible for the solution plan. Business Analyst translates the hand-picked KPIs into actionable metrics so Data Architect can pull relevant data from analytics solutions. This analyst is a guru of web reports and a master of data interpretation. BAs may pitch into data from siloed customer systems trying to make business sense of this menagerie. They also suggest a course of action that normally encompasses experiments, UX tips or change requests.
Looking for an outsourced analytics team?
Contact the InsightWhale team to complete all your analytics and data-related tasks for you 🙂
A major part of any project, communication is instrumental to this role. More often than not, analysts need to explain their findings to other stakeholders who may not have the chance to immerse themselves in the subject. At least, not to the same depth.
Developer
Developer works hand in hand with the tech analyst to implement tracking and the project plan. At that, the system has to be properly configured and available for further analysis. In other words, this role blends two major functions: tracking setup and enabling of reporting.
To make use of data and ensure every significant event is tracked, the developer inserts code where necessary or leverages APIs and libraries offered by analytics tools. The business analyst will also rely on the developer to pull the right reports from the customer's environment.
On the organizational side, Developer makes sure testing and production data sets don't get confused, and arranges essential repositories for various purposes.
The beauty of shared responsibility
You may ask: Why such a crowd? Couldn't we just have the whole job done by two people – an analyst and a coder? In the worst-case scenario, you could probably pull it off, yet there are so many pitfalls on the way that 'skimping' on resources may turn out to be pricier.
Synergy is key here. Analytics is something that requires another pair of eyes to reveal data and process it for best results. Given the variety of metrics, business goals and suggested solutions, a peer review will drive greater transparency and accuracy of analytics implementation. Double-checking and watching out for a fellow team member always boosts chances of a flawless deployment. Breaking the system is a no-brainer whereas any minuscule error is a needle in the haystack of data.
It's also a question of risk management: complementary skillsets and interchangeability mitigate potential hazards. It's crucial for team members to be on the same page, decentralize project knowledge and communicate updates on the go. As a result, the customer enjoys fast time-to-market, turnkey project experience, and all-round maintenance.