Tracking online user behavior is no big challenge. Google Analytics for businesses provides you with a variety of tools and reports to track and utilize online data to make improvements to your digital strategy.
The difficulty comes when you want to track offline data. This can be critical for businesses of many types, particularly those for which most transactions take place offline. It is also important for businesses whose customers partake in online-to-offline behavior. The good news is that there is a Google solution for tracking these offline marketing data.
To understand just how you can use Google Analytics to align your online strategy with offline customer activity, we examine three case studies of companies who did just that. The three companies are distinct in terms of their offerings, customer base, and challenges. However, they all used a similar strategy to improve their knowledge of consumer behavior, to increase conversions, and to see a higher ROI.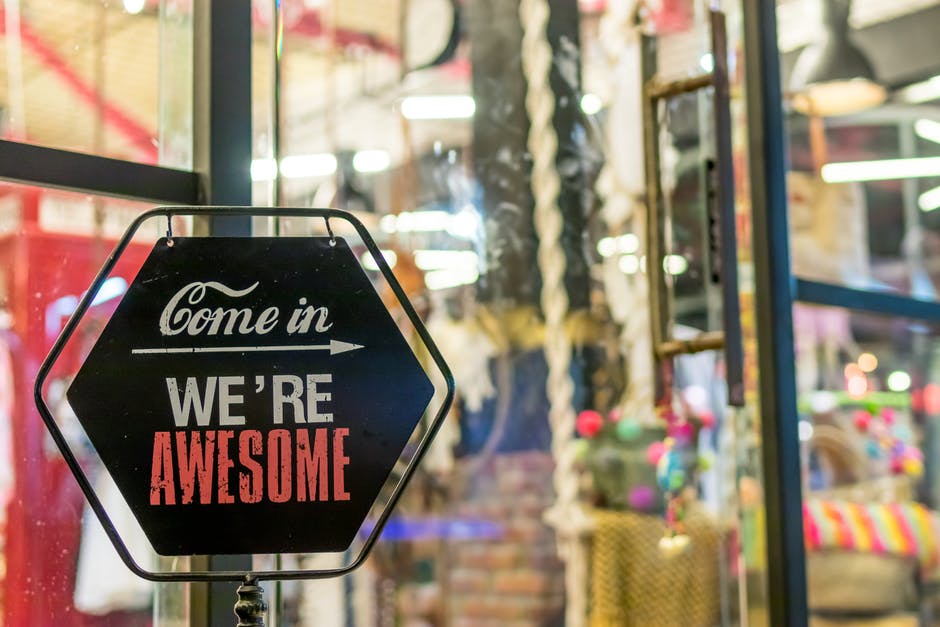 Case Study 1: Sephora
The Background
Sephora is a beauty company with around 2,300 stores, in Singapore and in more than 30 other countries, mostly in Greater Southeast Asia. The company tends to have several touchpoints with customers before a conversion. Such touchpoints can include searches for products, checking out product reviews, watching how-to videos, and sampling products in store.
The main goals of Sephora were to better understand its customer journeys and to see what effect digital campaigns were having on offline activity. The company wanted to use these data to improve its cost efficiency.
Sephora's marketing team believed that online ads were leading to more in-store visits. However, the company had no way of linking offline sales activity to digital strategy. This required Google Analytics.
What They Did
Sephora turned to its loyalty cards to find out which in-store purchases were related to which online transactions. Statistics in Google Analytics also showed what AdWords campaigns were incentivizing loyalty card holders to make purchases in store and online.
Furthermore, Sephora added offline purchases to Google Analytics — to gain a more complete picture of customer journeys. This revealed which research pathways were resulting in sales.
The Results
The data gathered enabled Sephora to improve its marketing campaigns, leading to a 3.9-times higher return on advertising spend (ROAS) and a three-times increase in conversion rates. Plus, for customers who visited the Sephora website less than a day before purchasing in store, there was a 13 percent rise in average in-store order value.
Sephora also discovered that 70 percent of the time, customers who visited its website before an in-store purchase were checking the site on the same day as the purchase. This was a key finding, as it meant that many visitors who didn't convert online were still converting: onsite activity was only part of the picture. 
Hungry for meaningful insights?
Contact the InsightWhale team to become supremely efficient and data-driven 🙂
Today, Sephora continues with the integration of offline data for Google Analytics in the hope of finding more trends and actionable insights.
Case Study 2: Petit Bateau
The Background
Petit Bateau is a French clothing brand with 153 brick-and-mortar stores and an online store. The company already knew that users were researching before making a purchase in-store but was unsure as to the extent of this research and its impact on sales.
The goals of Petit Bateau were to better map the online-to-offline behaviors of its customers and to see what digital campaigns were leading to the greatest number of conversions. This would enable the company to improve allocation of its marketing budget and its offline business marketing strategy.
What They Did
Like Sephora, the key to integration of offline and online data was loyalty cards. Since many customers use loyalty cards to log into the Petit Bateau website, a wealth of data was already available, matching in-store purchases to online users. The company chose to input 36 days worth of non-identifiable data into Google Analytics.
The Results
Petit Bateau discovered that 44 percent of its brick-and-mortar customers were visiting its website up to seven days before making a purchase. Furthermore, it found that 9 percent of all in-store customers had visited the website on their day of purchase.
The company also noticed that customers making purchases of higher values were researching online up to three times as much as those making low-value purchases. In addition, whether the user visited the website on a desktop or mobile device impacted sales. Those on mobile were converting 11 percent more and they were spending 8 percent more in store.
A final discovery was that return with AdWords was six times higher with in-store sales incorporated.
Petit Bateau used all this information to change how it assigned resources to digital marketing (which included moving some of its budget away from its offline marketing strategy) and to change its strategy offline. For instance, the company worked to improve the experience for customers who start exploring the brand digitally and then come to a physical store. It also increased SEO investment by 60 percent year over year and mobile bids by 20 percent.
Case Study 3: Desigual
The Background
A top European clothing company, Desigual has a number of brick-and-mortar stores across the globe, an online store available in almost 20 countries, and a mobile app.
Desigual wanted to better understand how customers were behaving both online and in-store. It wanted to ensure that its marketing tactics were supporting this behavior. The company needed to evaluate the ROI of its advertising — not just for online sales but also for offline sales. Finally, the company wanted to see what impact its digital campaigns were having on offline behavior.
What They Did
Desigual needed to start gathering data about interactions from its website and to start tracking offline marketing in Google Analytics. For both online and offline activity, loyalty cards were, once again, the best tool. This time, it was because of the loyalty cards' capability to act as a unique ID for each customer.
Google Analytics allows users to connect offline and online activity through an attribution model. This enabled Desigual to discover what impact its digital ads were having on in-store sales and to calculate ROI with a greater degree of accuracy.
The process began with an audit to make sure that Google Analytics would be collecting all the right data. The main concern of the audit was to ensure that marketing tools like AdWords and DoubleClick were connected correctly. The next stage was to establish a protocol record of loyalty card numbers to use as universal identifiers both onsite and in stores. The last stage was to design the measurement protocol to send offline transactions straight to Google Analytics.
The Results
Desigual was immediately able to better calculate ROI. It also became clearer how campaigns using digital tactics, ranging from newsletters to ads, were contributing to offline sales. Plus, the company found out what percentage of its customers visit its website before visiting the store, how many store visits lead to online purchases, and what devices customers are using when researching before an offline conversion.
All this knowledge led Desigual to create better ads, improve the personalization of its website, and optimize its digital marketing strategy.
What You Can Learn from These Case Studies
These tactics for combining Google Analytics and offline business are applicable to a variety of company types. If many of your conversions take place offline, you need to have a better picture of customer activity to optimize your strategy. Using Google Analytics for offline marketing provides the solution.