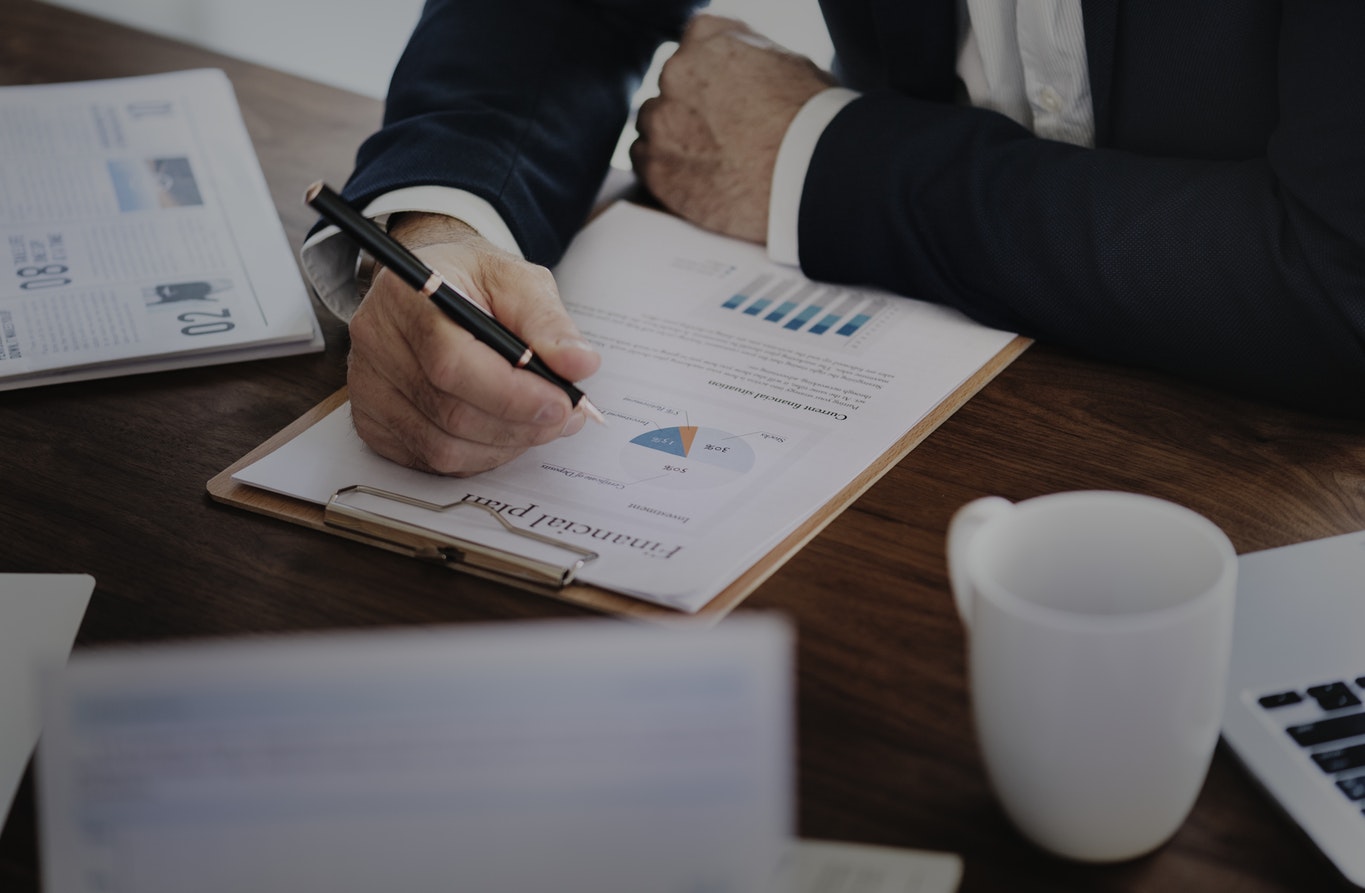 Since listing all prominent analytics solutions may be a daunting task, we've only picked some 20+ contenders for our comparison and split them in two groups. Part 2 picks up on where we previously left off and unveils some promising tools that didn't fit in the first posting. As before, we're focusing on the basic features, rates, metrics, dataflow, interoperability with third party products, and other useful patterns.
Now, let's get down to business and bring more names to the table. And, yes, the 'table' is also there for quick perusal.
| | | | | | | | | |
| --- | --- | --- | --- | --- | --- | --- | --- | --- |
| Analytics Product | Cost | Support options | Session-based or user-based | Real-time data | Limits | Testing tools | Custom mobile focused features | Custom social focused features |
| comScore Digital Business Analytics | N/A | comScore Academy, blog, videos, email and phone support | User-based | Yes | No | A/B, Multi-Variate | Yes | Yes |
| GoingUp | Free | Ticket-based help desk | User-based | Yes | Unlimited websites | No | No | No |
| IBM Digital Analytics | N/A | Community, Product documentation, Tech support. | User-based | Yes | No | No | Yes | Yes |
| iPerceptions | N/A | Online knowledge center, phone and email. | Both | Yes | No | A/B testing | Yes, with an add-on | Yes |
| Mint | $30 per site, one-time price | Online user forum, email | User-based | Yes | No | No | No | No |
| Open Web Analytics | Free | Wiki with end user documentation, forum | User-based | Yes | No | No | No | No |
| Site Meter | Free; Premium ranges from $6.95 to $199.95/mo | Forum, knowledge base, tutorials, ticket-based help center | User-based (limited) | Yes | Detailed stats on last 100 visitors only – in Free, limits between 25K and 15M page views | No | No | No |
| Site Spect | N/A | Online tutorials | Both | Yes | No | A/B, Multi-Variate | Yes | No |
| Stat Counter | Free; Premium ranges from $5 to $119/mo | Forum | User-based | Yes | Log size limit = 500 page loads in Free | No | No | No |
| Web Trends | N/A | Support plans for extra cost | Both | Yes | No | A/B, Multi-Variate with Webtrends Optimize | Yes | Yes |
comScore Digital Business Analytics
comScore offers a broad range of website analytics tools, including the user-based product for web businesses. The brand offers its customers training courses from their own Academy, as well blog and video tutorials, email and phone support.
It encompasses the classic analytics features and allows for tracking unique visitors. comScore leverages lowest-form raw data for various segregation methods, granular reporting, and conversion rate optimization.
The solution provides the benefit of exact metrics rather than data samples and enables unlimited page views. On the conversion optimization side, comScore accommodates both A/B and multi-variate testing.
comScore Digital Business Analytics works both in the cloud and on premises, and integrates with a multitude of third-party applications. With a drag-and-drop UI and smart controls, it's easy-to-use and transparent with no steep learning curve required.
The perks for CRO experts include unlimited segmentation and the nested capability. The Digital Analytix and Digital Analytix Enterprise editions come with advanced user data such as demographics and provide extended opportunities for data mining.
GoingUp
GoingUp analytics delivers unique visitor tracking as well as other web analysis and SEO conversion features free of charge. At that, it offers exact metrics and has no limit on the number of websites served.
On the minus side, GoingUp doesn't encompass A/B testing or any functionality targeting mobile users.
Otherwise, it's pretty impressive in terms of features. GoingUp unlocks heatmaps, Google PageRank and Alexa Rank tracking, keyword density, and other conversion optimization tools.
For any questions, feel free to submit a ticket online in the Help Desk.
IBM Digital Analytics
Whereas IBM is not typically acclaimed as a vendor of website analytics tools, it's worth looking at their AI-powered solutions. IBM Digital Analytics enables you to manage digital marketing, calculate ROIs, employ real-time and ad-hoc analytics, look into user engagement, and more.
IBM Analytics aggregates visitors, delivers exact metrics and has no data limits. Among IBM's USPs are comparative benchmarks, insights into best industry performers, and customized dashboards for each user. It's integrated with the IBM cloud technology bringing utmost security to business users.
For expert resources, join the IBM community, go through elaborate product documentation or contact tech support.
iPerceptions
This standalone analytics solution delivers real-time data, yet it only allows for data sampling out of the box. To secure all-round web analytics functionality, you can integrate it with other apps from the iPerceptions lineup, such as Tealeaf.
The product line encompasses five different components: webValidator, 4QSuite, WASP, Mobile Website Feedback, and Tealeaf. Once enabled, the latter will help you track individual session replays and leverage user entity behavior analytics rather than just aggregate data. webValidator and Tealeaf provide the ability to glean real visitor feedback and visualize customer journeys.
WASP helps you scan any web page for analytics tools run on this resource, bringing home a nice piece of intelligence and saving you efforts on code analysis. With iPerceptions tools, you can also do global benchmarking against other industry leaders.
Customary for the most popular analytics tools, the solution presents no data limitations, includes mobile and social focused features, and lets you A/B test your content and page elements.
In terms of support, you can always peek into the online knowledge center, make a call or write an email.
Mint
Mint is another solid analytics product that feeds you real-time data and exact metrics without any volume limitations. The solution is available as a one-off purchase at $30 per website, which is a generous offer. Moreover, it's self-hosted so customers own their data.
More on the plus side, Mint comes with an extensive plugin library, and features an ability to flag certain pages for assessment (making up for the lack of 'official' CRO tools like A/B tests).
On the minus side, it misses out on some classic metrics like bounce rates, time on site, and other factors that may impact traffic conversion rates. Mint allows for aggregate visitor views only. However, you'll be able to lay hands on the unique visitor data if you install the free Pepper add-on.
Support-wise, feel free to throw your queries at the forum, or write Mint an email.
Open Web Analytics
Another bright performer in our chart, Open Web delivers real-time visitor tracking free or charge.
Good news for CRO experts is: the solution doesn't impose any data limits. Open Web Analytics enables visitor segmentation and tracking of up to five custom variables. It's somewhat like GA Free but with real-time data view.
Open Web boasts some accomplishments on the integration front as well. It works with various CMS and offers in-built support for websites made with WordPress, Drupal or MediaWiki.
On the downside, it lacks the typical conversion optimization tools, i.e. you can't run A/B tests with Open Web. Apparently, good things come in small packages!
For any issues or tips on website metrics tools by Open Web, look into a dedicated wiki or ask at the forum.
Site Meter
Site Meter stands for solid analytics with individual visitor tracking. It's available in Free and Premium editions, with prices ranging from $6.95 to $199.95 per month based on page view limits (up to 15M views max.).
In the free version, you can only pull the stats for the last 100 visitors whereas the premium account sets a 4,000 cap.
The solution includes no CRO or social tracking features, yet it's there for you at no cost and deploys easily with a code snippet.
If you need any assistance, check out the Site Meter online user forum, knowledge center, installation tutorials – and ticket-based support.
Site Spect
Coming up next in our web analytics tools comparison, Site Spect puts in a bunch of tools for active marketers. Personalization and retargeting, optimization and testing, mobile analytics, and more. It helps you aggregate visitors, look into real-time data and exact metrics.
In terms of CRO, it enables A/B, multi-variate, and end-to-end testing. Site Spect also offers the ability to track mobile users who don't run JavaScript or don't have cookies enabled.
In the highlights: unlimited variable testing, smooth integration with third party session-based and user-based analytics solutions, segmentation and targeting.
Need help with Site Spect? Go through their extensive Resource Library or contact support.
Stat Counter
Another great solution in our roundup, Stat Counter delivers exact metrics and tracks unique users. It's shipped free of charge with a log size limit of 500 page loads. Paid accounts are priced in the range between $5 to $119 per month with data limits from 500K to 60M monthly page views.
All editions, including the free plan, enable the user to track an unlimited number of websites.
Like other user behavior analytics tools, Stat Counter allows marketers to drill down to individual visitor paths and specific engagement stats, thus gauging how visitors respond to certain elements, keywords or content.
There are no mobile or social frills, nor any testing options in the package. That said, the benefit of unlimited websites firmly outweighs the minor deficiencies.
For questions, answers, and troubleshooting, use the Stat Counter help forum.
Web Trends
A celebrated real-time website metrics tool Web Trends accommodates you with exact data and imposes no limitations on data or page views.
It tracks aggregate visitors with the ability to drill down on specific data. The solution can integrate the A/B and multi-variate testing options with Webtrends Optimize. It also offers custom mobile and social tracking features.
Support plans cost extra whereas some excerpts of online documentation are available to all users.
What's great about Web Trends? Unlimited custom metrics. If properly tailored, the solution will allow you to assess almost any metric and ultimately boost conversion rates.
In conclusion
As you can judge, the market shows an abundance of web analytics tools for all budgets and tastes. Define your objectives, resources and required metrics, and make your pick. For some scenarios, you may want to throw in a few tools in the mix and integrate them for best synergy.
As always, we welcome your feedback! What kind of tools work for you? Feel free to share your experiences with session-based and user-based analytics.