As a marketer or web business owner, it's your job to monitor relevant metrics on a daily basis so you can make prompt adjustments, run campaigns or perform conversion rate optimization. Luckily, the market teems with analytics tools, paid and free, complex and easy, session-based and user-based.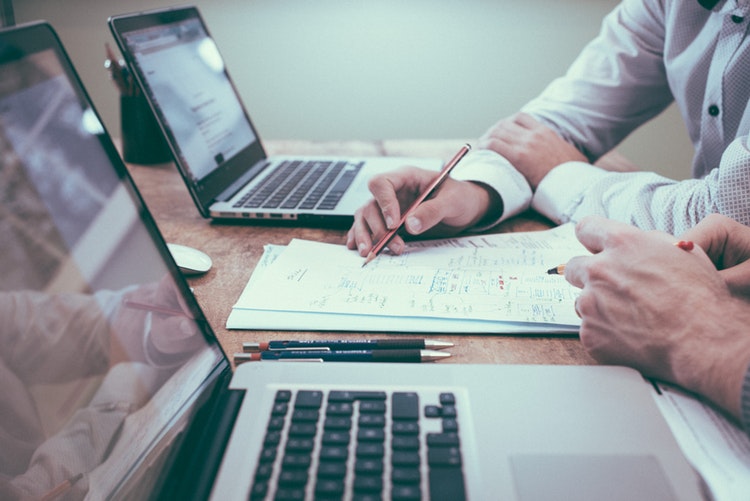 User-based analytics is the hot trend and buzzword of today's marketing space since it allows deeper insights into customer behaviours, paths, and choices. It enables individual visitor tracking whereas session-based analytics tools focus on aggregate quantitative metrics.
Whatever your goals, you'll need to consider a plethora of factors including TCO and maintenance/consultancy costs, real-time vs deferred dataflow, data limits, integrations with third-party analytics/CRM/e-commerce platforms, and many more.
In this data analytics tools comparison, we unveil our recommended 12 solutions. We do not claim the monopoly on the truth here: There's an entire ocean of marketing tools, and our intention in this Part 1 is to showcase the bigger marine species. In the other kettle of fish – Part 2 – we'll deal with less celebrated, yet remarkable solutions.
Without further ado, let's look into some of the popular tools listed in alphabetical order.
For a sneak peek, refer to the summary chart below. For more details, keep on reading.
| | | | | | | | | |
| --- | --- | --- | --- | --- | --- | --- | --- | --- |
| Product | Cost | Support options | Session-based or user-based | Real-time data | Limits | Testing tools | Custom mobile focused features | Custom social focused features |
| Adobe Site Catalyst | $5,000/mo | Adobe University, videos, Q&A, manuals, tech support. | Both | Yes | No | A/B, Multi-Variate with Test&Target | Yes | Yes |
| AT Internet | N/A | Training and certification programs | Session-based | Yes | No | A/B, Multi-Variate | Yes | Yes |
| Clicky | Free, Pro $9.99/mo, Pro Plus $14.99, Pro Platinum $19.99, Custom | Forum, email support | User-based | Yes | 1 site, 3K page views in Free | A/B | No | No |
| FoxMetrics | Basic $20/mo, Professional $60/mo, Guru $120/mo, Enterprise – Custom | Email support, FAQ with tutorials | User-based | Yes | 100K events in Basic | No | Yes | Yes |
| Google Analytics Free Version | Free | Google Analytics Support Forum | Session-based | 24-hour lag | 10M page views/mo | A/B, Multi-Variate | Yes | Yes |
| Google Analytics Premium | $150K/yr | 24/7 support, dedicated manager | Session-based | 4-hour lag | 1 billion page views per month | A/B, Multi-Variate | Yes | Yes |
| KissMetrics | Small $49/mo, Medium $99/mo, Large $199/mo, Advanced $499/mo | Knowledgebase, email and phone support | User-based | Yes | 100K events in Small | A/B | Yes | Yes |
| Matomo | Free | Forums, knowledgebase, email support. | User-based | Yes | No | A/B, Multi-Variate | Yes | No |
| MixPanel | Free, Startup $150/mo, Business $350/mo, Premium $1,000/mo, Enterprise $2,000/mo , High Volume – Custom | Knowledge base and email support | Both | Yes | 25K data points/events in Free | A/B | No | No |
| Woopra | Free, Pro $999/mo | Online help desk, email | User-based | Yes | 500K actions, 90-day data retention, 30+ one-click integrations in Free | No | No | No |
| Yahoo Marketing Dashboard | Free | 24/7 free customer support | Session-based | Yes | No | No | No | Yes |
Adobe Site Catalyst
First on our list of website metrics tools comes Adobe Site Catalyst, a feature-packed solution for web analytics that delivers clear insights into your traffic.
It will set you back at around $5K/month, and there's no cap on visits or visitors tracked. The data pours in with no limitations in real time.
Site Catalyst comes with a clean UI and a wealth of views, reports, and functionality to improve conversion rates:
Exact metrics of your visitor base

Drag-and-drop personalized dashboard

Embeddable reports for external stakeholders

Video reporting to measure visitor engagement

Video ad tracking and video testing

Preset actions when key metrics are underachieved, and more.
You can get access to Adobe's CRO tools (A/B testing and more) by leveraging their Test&Target add-on.
In case you need help with the solution or general website conversion tips, Adobe offers a slew of services, including Adobe University, video tutorials, knowledge database, user manuals, and quality tech support.
AT Internet
This solution delivers aggregate visitor data in real time, with no specified data limits. AT Internet offers very reasonable rates starting at 355€/mo and a 30-day free trial. The vendor has developed special training and certification programs to help their customers get the utmost of metrics and conversion analysis.
AT analytics has all the classic features under its belt and holds up the CRO end with A/B and multivariate testing options. The ClickZone module of AT Internet takes care of usability insights and displays heatmap overlays for in-depth analysis.
Clicky
Clicky is a popular user-based analytics solution for individual user tracking, exact metrics, and CRO marketing. It's available in a variety of plans, starting from free (1 site, 3K page views) up to $19.99/mo for Pro Platinum (30 sites, 100K views), and custom quotes. The cap on page views depends on your selected plan.
Clicky enables you to track individual visitors in real time and perform A/B tests to boost engagement. On the downside, Clicky doesn't deliver any specific mobile use or social features.
Like many user behaviour analytics tools, the solution features heatmaps, Google Search rankings, outbound link tracking, and many other frills such as the 'big screen mode' to view your dashboard on another screen.
For any issues regarding Clicky analytics, you can address their troubleshooting forum or email support.
FoxMetrics
Another solid solution FoxMetrics enables you to create custom profiles building on user entity behavioural analytics. FoxMetrics adheres to event-based rates and offers four pricing plans: Basic ($20/mo, 100K events), Professional ($60/mo, 500K events), Guru ($120/mo, 1M events), and Enterprise (custom quote, over 1M events).
FoxMetrics lacks the ability of CRO-driven tests but it compensates the customer on individual attributes and user engagement. It makes pretty much any metric available to web marketers and offers tailored social features.
Should any questions arise, you may resort to an elaborate FAQ with tutorials or tech support via email.
Google Analytics Free
Looking into session-based analytics tools, you can't miss the Google solution, a de-facto standard for many marketers. Google delivers on both quantitative and qualitative metrics and offers a free edition – as long as you're within 10M page views per month.
As a free user, you can ask at Google Analytics (GA) Support Forum for advice and traffic conversion tips. The enormous global community is of big help when you're new to the product or need to experiment with complex implementations.
GA allows you to aggregate visitors to your website rather than follow unique visitor interactions, yet with some customization, you'll be able to segregate sub-groups via Visitors Flow Report.
If you're looking for basic CRO tools, GA has the essentials like A/B testing and multi-variate tests included. You can get exact metrics with GA but don't expect real-time data, it always comes with a 24-hour lag.
Like most website analytics tools, it's packed with custom mobile and social features, and a host of integrations.
Google Analytics offers extensive APIs to integrate third-party tools or develop your own apps. The Intelligence and Alerts feature enables you to notify team members of crucial content, PPC, and SEO events in a shared environment.
Google Analytics Premium
What's up with the Premium edition and how can it help enterprises boost their sales? First off, the Google Analytics pricing may appear somewhat overwhelming and it mostly fits large-scale businesses. The rate is $150K per year, and you get a dedicated account manager and priority tech support 24/7.
The data is still aggregated but it updates on a regular basis with a reasonable four-hour lag. The limit is 1 billion page views per month. Sounds overwhelming, yet there are Fortune 500 accounts who could try hitting the overload.
Google Analytics Premium provides web marketers and CRO experts with an ability to track 50 custom variables as opposed to the ordinary 5 in Google Analytics 'for the rank and file'.
This highly scalable solution is about unrestricted data and visitor caps. Indeed, only the sky is the limit.
KissMetrics
Among most popular analytics tools, this solution is truly person-centric. It provides individual visitor tracking neglecting 'vanity metrics' like page views or bounce rates. Logically, KissMetrics builds on events and offers multiple purchase plans accordingly: Small ($49/mo, 100K events), Medium ($99/mo, 500K events), Large ($199, 1M events), Advanced (from $499, 1M+ events).
It generates exact metrics, allows you to do A/B tests, and integrates with third party CRMs to pull relevant data from siloed sources and form the big picture.
Feel free to look up your queries in the knowledge base, or use email and phone support.
Matomo (former Piwik)
Matomo offers cloud-based and on-premises analytics. You can try it in the cloud first at a reasonable price starting from $9/mo (you may be charged extra for additional page views). Once you get familiar with the solution, it may be a good idea to host Matomo in your organization.
With Matomo, you can pull ecommerce analytics and import historical data from GA. It also enables mobile user tracking with a proprietary API. Matomo tracks individual users in real time and provides CRO features like A/B and multi-variate tests.
Visit the forum, check out Matomo knowledge base or email support if you need any help.
MixPanel
MixPanel is one of the top picks when it comes to web or mobile analytics. It monitors each and every event, or data point in their terms. Mixpanel aggregates data, but also tracks individual user paths and enables funnelling down by visitor segments.
For low-profile scenarios (under 25K data points), Mixpanel provides you with the tools to improve website conversion at no cost. If you have to deal with a bigger number of events, be prepared to shell out for the paid plans:
Startup ($150/mo, 500K data points)

Business ($350/mo, 2M data points)

Premium ($1,000/mo, 8M data points)

Enterprise ($2,000/mo, 20M data points)

High Volume (custom price, 50M+ data points).
What are the special features? There are a bunch of functions that make the solution stand out from other website analytics tools. For instance, MixPanel comes with nifty tools like bookmarks that allow users to save pages, charts, and other items to share with teams and work groups.
For any help, users can address the online knowledge base and email support.
Woopra
If you compare website analytics tools, don't miss out on Woopra. It's highly acknowledged by the community for its ability to visualize visitor paths in real time.
Good news is: you can use it free of charge. The following limitations apply, though:
500K actions

3 months of data retention

30+ one-click Integrations.
The paid plan will set you back at $999/mo and unlock 5M actions, 2-year data retention, premium support, and other benefits. For 50M+ actions, check out Woopra's enterprise plan.
Woopra is a Swiss Army knife for digital marketers who are serious about conversion rate optimization. It encompasses Analytics to track customer touchpoints, Journeys to map unique user paths, Trends to monitor metric dynamics, Retention to measure engagement, and more.
The solution integrates with a variety of CRM platforms and other software. Woopra also employs chat windows to interact with visitors in real time and guide them towards conversion.
Yahoo Marketing Dashboard
Yahoo's website metrics tools for SMBs are free of charge, and they come with complimentary round-the-clock support. It aggregates website traffic data from Yahoo! Web Hosting, Yahoo! Merchant Solutions, or Google Analytics.
With Yahoo, you see the data flow in real time and enjoy exact metrics. Also, there is no data limit so you can track as many views as required.
Yahoo Marketing Dashboard does not offer CRO features like A/B or multivariate testing or any mobile user frills. However, it's very well integrated. For instance, Yahoo enables you to leverage Constant Contact and Orange Soda, check for listings in 100+ directories such as Yahoo Local and Yelp, and monitor your site's reputation based on 8,000+ online sources.
This was a brief overview of what we consider the best analytics solutions. Let us know if we missed something. Meanwhile, stay tuned for Part 2 that will cover the rising stars of web analytics.