So you have a great ecommerce website, the analytics have been set up, the meter is running, and now all that left to do is decide which pieces from the sea of data are going to help propel your website further. When it comes to metrics in Google Analytics, using the "the more the better" principle is not the best approach. On the contrary, measuring each and every ecommerce metrics and KPI will make you distribute your attention beam on each and every number worth and not worth paying attention to.

So to make your ecommerce marketing times easier we've created a list of key performance indicators you should focus on while measuring your ecommerce analytics metrics.

Let's dive into!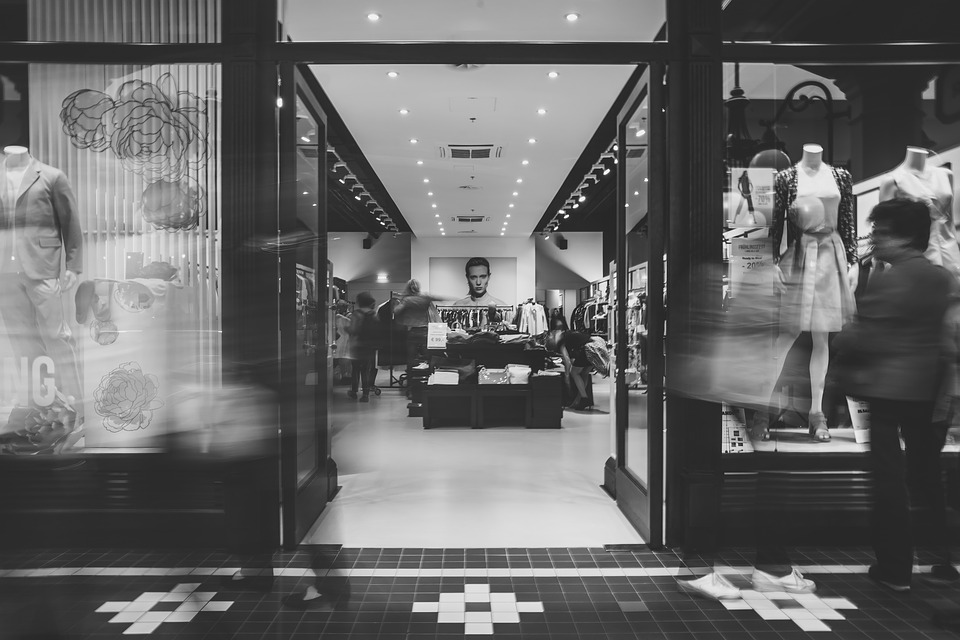 Metric 1: Segmented Conversion Rate
The first one on the list is Segmented Conversion Rate. What the term means is instead of treating your conversion rate of 1,7 or 2,8% as an integral, undividable number, split it into multiple categories of sources that brought them to your website in the first place.

This ecommerce analytics metrics technique allows you to see your data in a clear light and assess the individual efforts you put into growing your business.
For example,

Conversion by device type
Segmenting your conversion by device type helps you identify how many visitors converted from each device, and revise your desktop or mobile user experience in case one of these conversion rates is largely outperforming another.

Conversion by traffic source
By splitting all of the overall website traffic by traffic sources, you are able to identify which one of the sources – Google, Instagram, Facebook, guest blog posts – are the most fruitful and require your extra attention when assigning your next campaign's lead-generation budget.

Conversion of new VS returning visitors
Using this metric helps you compare between conversions of the visitors new to your brand, and those already familiar with it. This ecommerce performance metric is usually higher for those already familiar with your brand and lower for those who just get to know you. Now if you can see the ratio being the other way around it's a good indicator you might have to upgrade your products performance, delivery, or website capabilities.

Speaking of enhancing conversions, check out our great article on the Top 5 CRO Tactics for Ecommerce websites. Now, the described above method of segmenting your conversions drastically helps in measuring the success of your acquisition campaigns and allows for necessary corrections on improving their performance.

Metric 2. Customer lifetime value
Let's meet the second undeniably important ecommerce metric to track – a Customer lifetime value. Customer lifetime value represents the total amount of money a customer brings to a given business over his/her life course.
This key ecommerce metric allows you to clearly see the amount of money permissible to spend on acquiring a new customer, and the amount of money you can spend to retain him.
Metric 3. Customer acquisition cost
Another super-important key performance indicator is your customer acquisition cost. Customer acquisition cost represents the total amount of money it takes to convert an unfamiliar with your product visitor into a brand consumer.
This is the metric all marketers are working on lowering, as the less money you spend the more customers you can gain within an established campaign budget. Also, if you're into growth, find a number of additional great tactics in this article on Ecommerce Growth Hacking Strategies.
Metric 4. Average order value
The average order value is an ecommerce website metric that displays the number of products your customers got during one shopping session on average. To get it simply add the total number of products you sold during a particular period, and divide the received number by the amount of shopping carts over the same period. Knowing one of these ecommerce key performance indicators allows you to monitor its change and find ways to raise it

To ease your ecommerce analytics process, we are presenting you with two additional metrics to help increase your average order value:

Product affinity Key Performance Indicator allows you to track which products are bought together. Paying attention to this metric allows to form and upgrade your existing cross-promotional strategies, and display other items your customers are likely to buy with a chosen product.

Product relationship ecommerce metric shows you the map of your visitor's actions – which item is consecutively viewed after which one, which again – is a great help in constructing your cross-selling tactics.

Metric 5. Abandonment
Rather self-explanatory, abandonment is an ecommerce analytics metric which describes the number of people who were aimed to complete the purchasing process, but dropped out of the course and abandoned the decision to purchase and their shopping cart with it. The average online shopping cart abandonment rate for all ecommerce websites is 69.23% up to date, so don't get discouraged for discovering and defining this number on your website.

Instead, use this metric to your advantage and enhance your ecommerce conversion rates by following all the steps of the sales funnel, and monitoring where you see the highest abandonment rates.

For instance, the buying flow of your ecommerce website can look something like this:
Visitor enters the product page
Visitor adds a product to the cart
Visitor reviews the cart
Visitor goes to the checkout page and enters address details
Visitor enters billing details
Visitor completes a purchase
After figuring out where your website visitors drop the most, you can focus on those previously blind spots and upgrade those areas to bring you even more ecommerce conversions.

Metric 6. Email Metrics
With the rise of all modern methods of acquiring customers, email marketing is still a king of the ecommerce industry kingdom. Email, according to the latest McKinskey study, is 40 times more effective at acquiring new customers than social media giants like Twitter or even Facebook. So don't think of putting away your email marketing strategy any time soon.
Although we are all aware of how to measure the click-through and open rates with practically all email marketing programs providing this data, what we often don't track is a click-through to revenue metric and then measure this number against the cost of unsubscribes.
To get more in-depth insights, you can determine how likely someone on your email list is to become a customer, and then assign them a value based on that. This ecommerce marketing tactic will give you additional puzzle pieces to the whole email marketing picture and provide additional info on how much average unsubscriber costs.