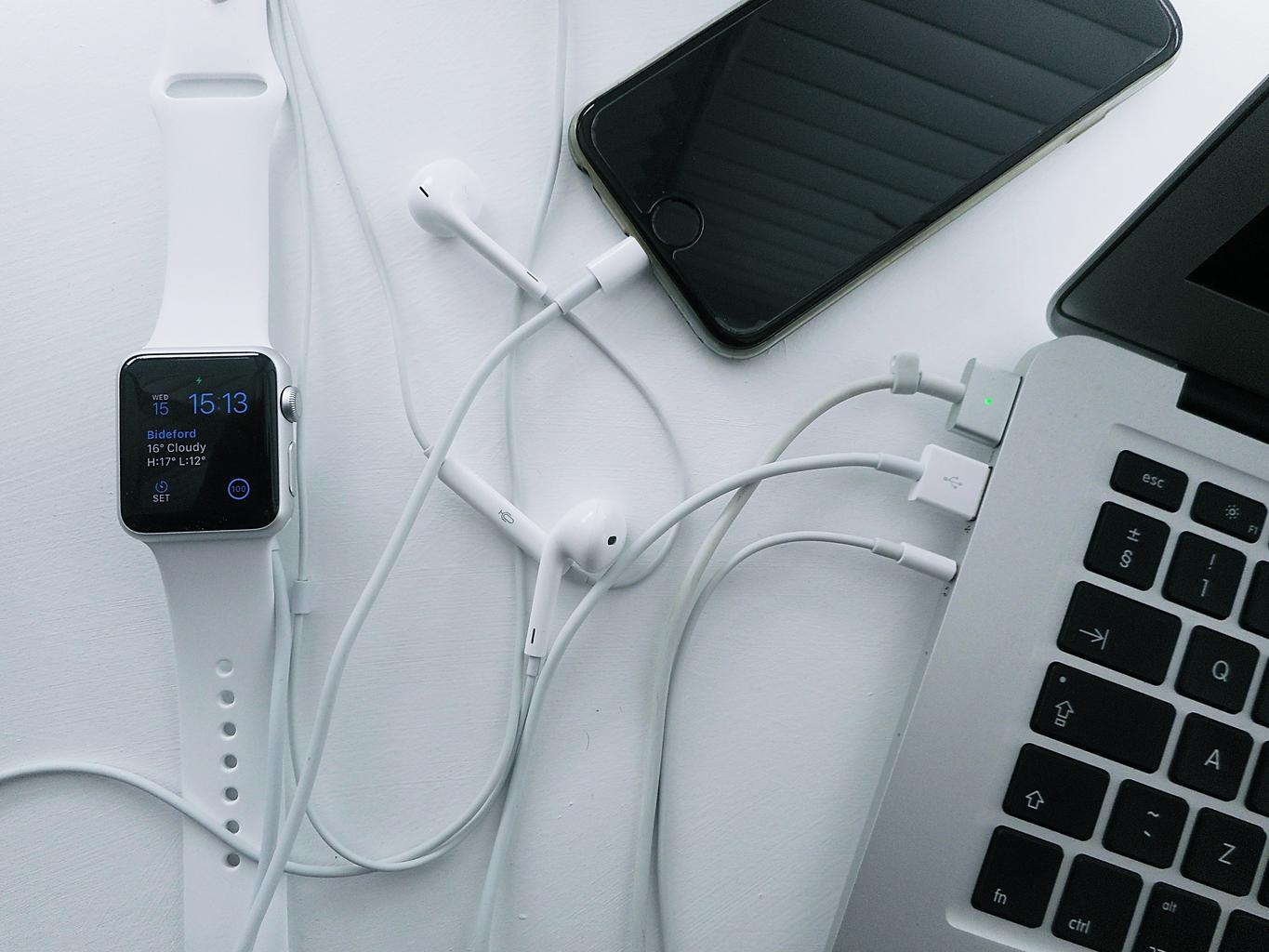 Unlike any other industry, Ecommerce is drastically fueled by the power of online tools. They let us develop our ecommerce marketing strategy, let us plan our next lead generation campaigns, allow us to track and monitor our progress and get useful insights based on them.
Just like the market, digital marketing platforms are ever-changing, which means the internet marketing tools that were on-trend just a year ago, might be completely irrelevant today. So to navigate you through all the options available within the digital marketing tools industry, we've hand-picked the best online marketing tools and platforms to consider in 2019.
We've also developed a guide on the Top Ecommerce tools, that provides extensive, in-depth feedback on the best ecommerce platforms, that you can access for free here.
Social Media Digital Marketing Tools
HubSpot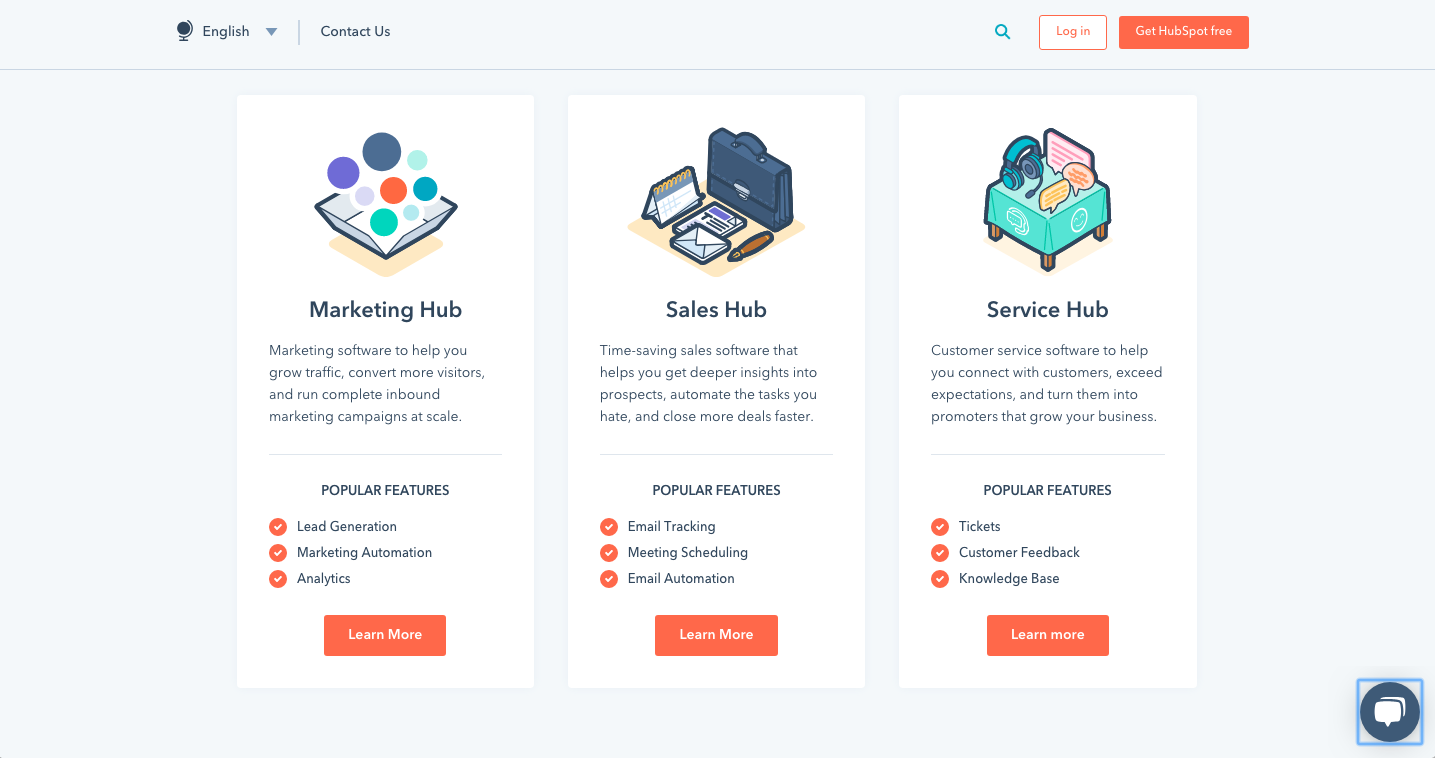 Hubspot is an all-way-round digital ecommerce marketing tool, that solves all your marketing, sales, services and even Conversion Rate Optimization needs in one place, and the last CRO part – for free. Yes, you heard right, unlike other monthly-subscription platforms, Hubspot allows you to start using their digital marketing tools at no cost on a free plan, and upgrade your subscription as you grow further.
Their paid starter plan costs $50 a month, and professional – $800 when billed annually. And when it comes to the CRO part we've mentioned, according to the Hubspot itself "Yes, it's 100% free. Forever."
BrandMentions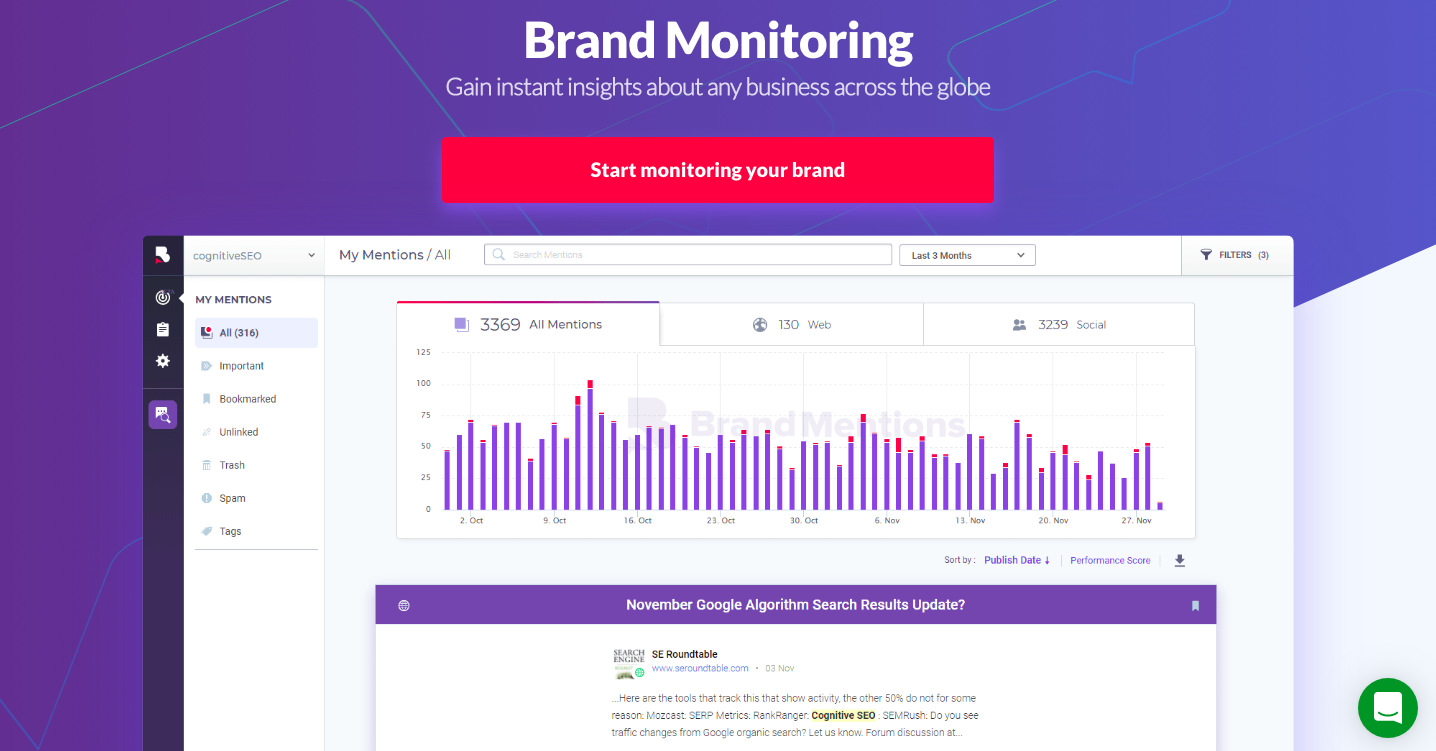 What if there was another Google, but made specifically for Social Media space — a search engine that looks for a given "keyword" within all existing blogs, images, social media accounts, videos, etc. And now there is one — "Brand Mentions is a real-time social mentions search and analysis platform that finds who's talking about your brand or competitors in the news & social media."
This online marketing analytics and research tool also provides data on other related keywords, it's reach and mention estimates with plans starting at $99 a month.
SproutSocial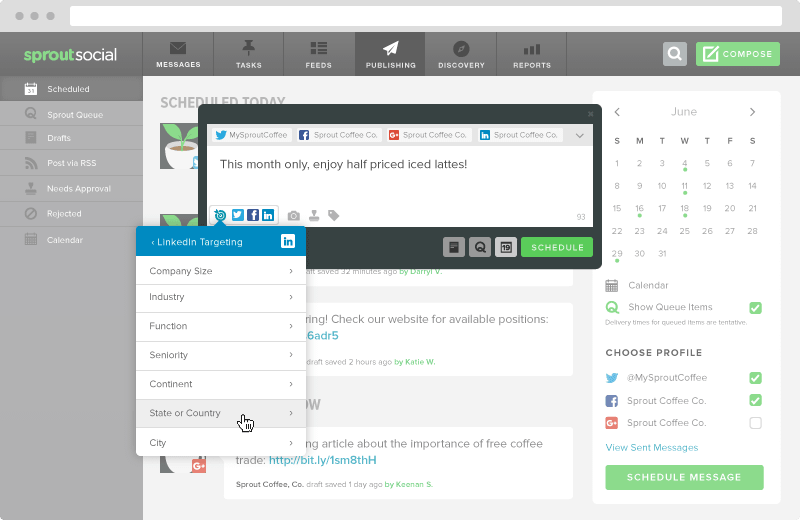 Sprout Social is a universal Social Media Solution for all size users – from small businesses to marketing agencies, and large enterprises. This digital marketing tool for ecommerce websites allows post scheduling, analytics tracking, content plan management, keyword and hashtag monitoring, tasks and messages completion indication within your team.
Their professional monthly plan covers 10 social profiles, paid social reporting, optimal send times scheduling and more for $149 per team user. Now when it comes to organizing your multiple and versatile projects into convenient boards, take a look at the Milanote visual workplace tool – you'll thank us 😉
Research Digital Marketing Tools
Google Keyword Planner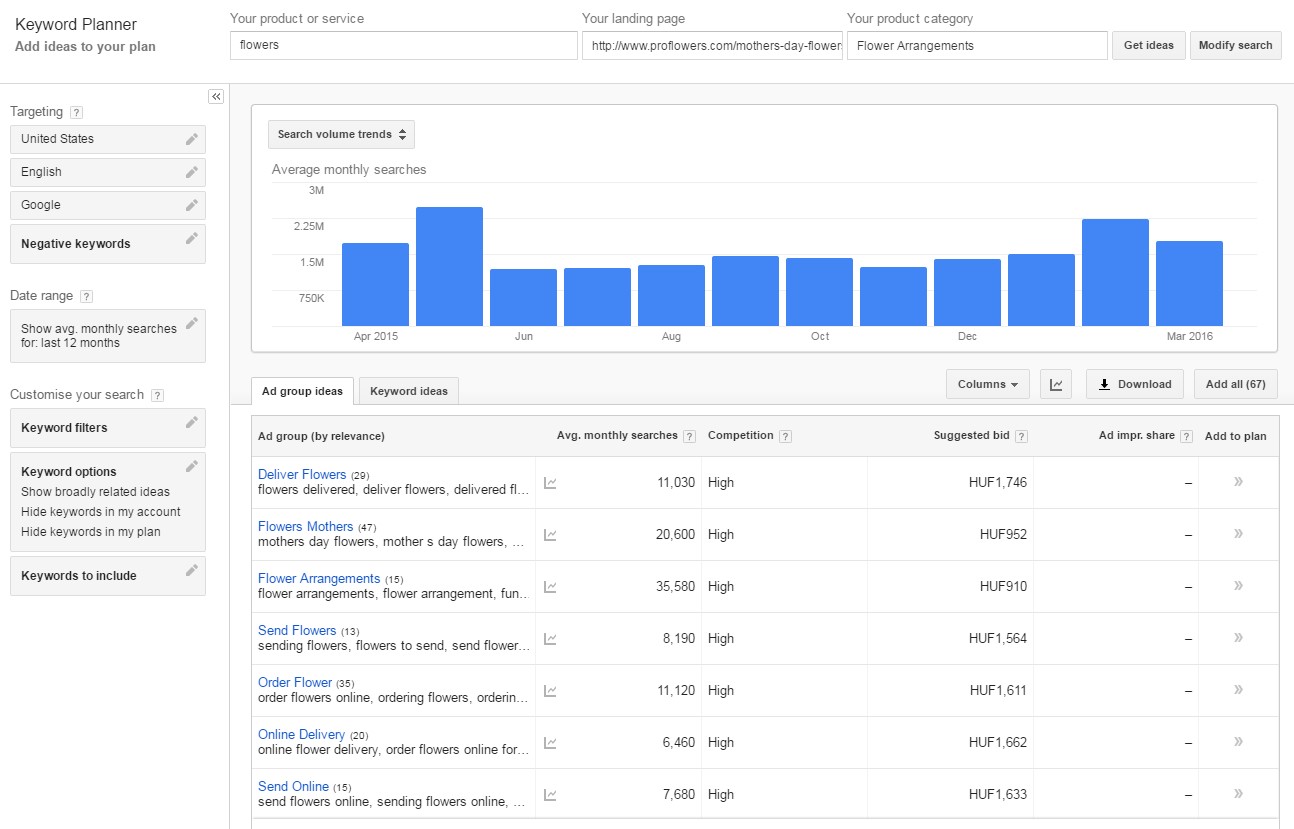 Google keyword planner is a completely free tool that allows to research all the necessary keywords you need for pretty much every process when running an ecommerce store without a cent being spent. The only thing you are asked to do is create a GoogleAds account, if you don't have one yet, and sometimes – start an Adwords campaign.
But even that can be avoided by the use of a small hack described in the article here.
Answer the Public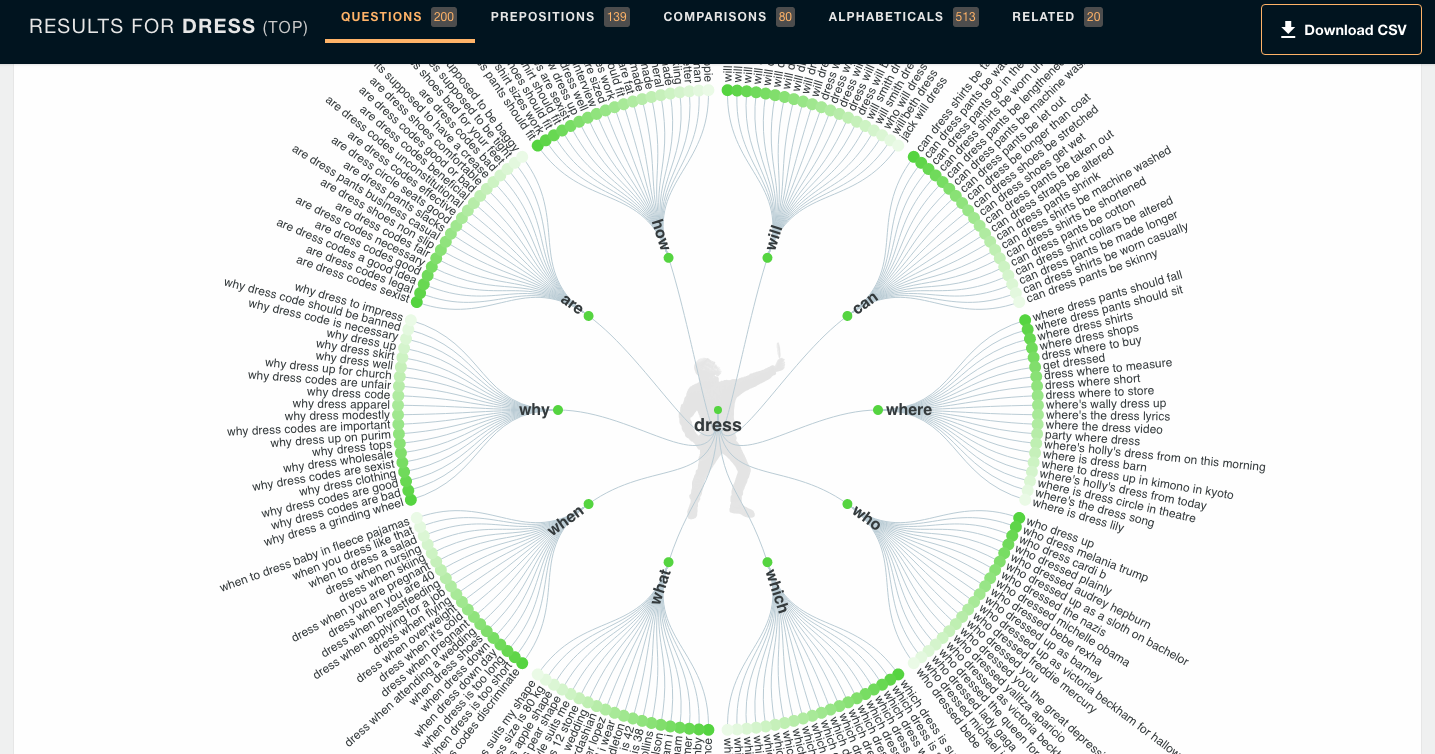 Auto-suggest results by search engines provide tremendous insight into what buyers are searching for in conjunction with the product you are selling. By finding out which questions people ask when looking for your product, you are able to provide them with the perfectly-tailored content on your blog and social media, that will help turn your website visitors into full-on customers.
And AnswerThePeople platform does exactly that – it shows all search queries for a certain word, preposition used with them and more, grouped by questions like – how, why, which, where etc, and all of that info – completely free.
Ahrefs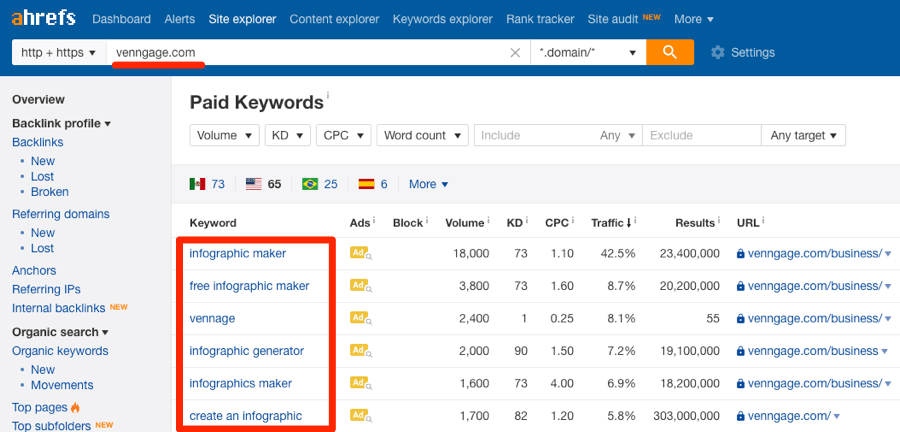 Being aware means being prepared. Ahrefs is a top professional digital marketing platform, specializing in SEO for a medium to large-sized enterprise businesses.
Now it also offers keyword research and a pay-per-click review of your competitors, which is an extra boost in planning your Ads campaigns. These functions are included with their monthly plans, which vary from $99.
Analytics Digital Marketing Tools

Moz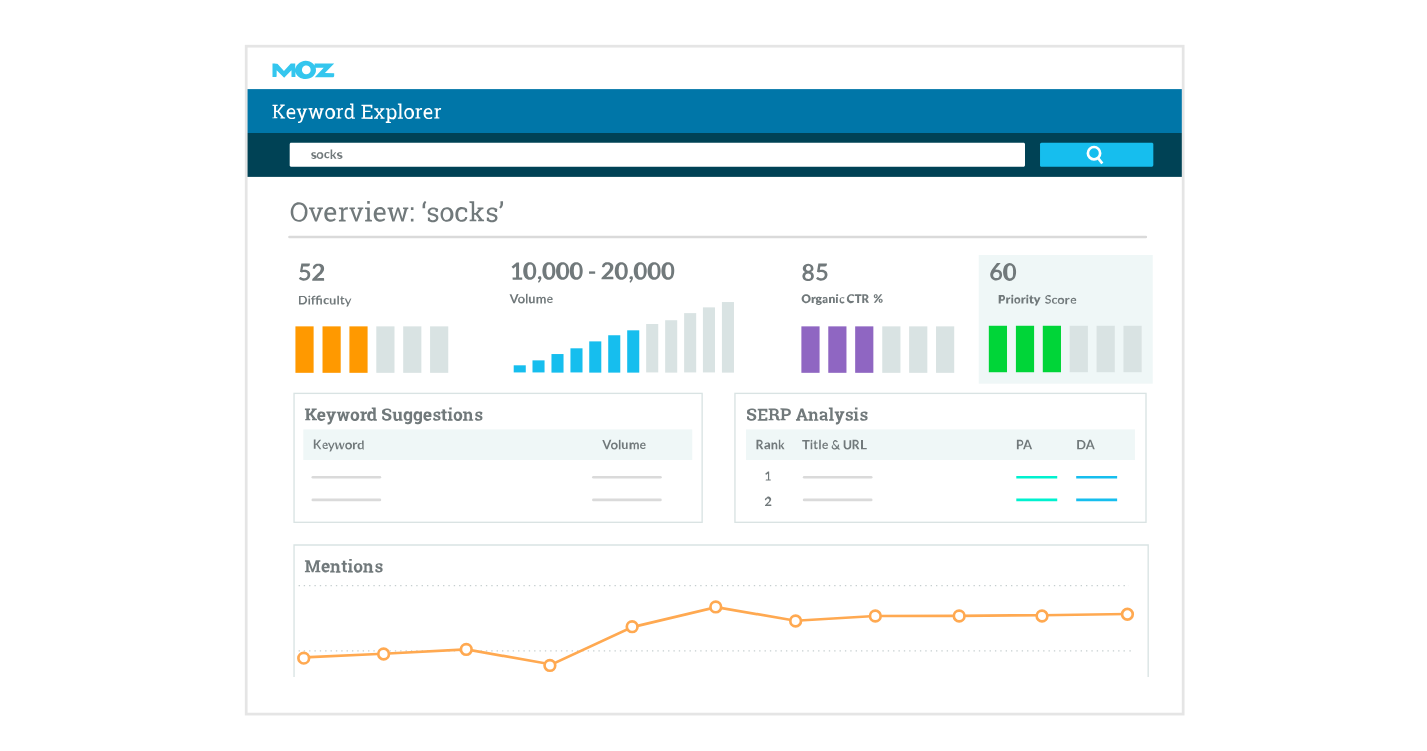 Moz is an all-in-one Search Engine Optimization marketing analytics tool, offering such functions as keyword targeting, rank tracking website audit and much more in a user-friendly manner. Their "ideal monthly plan" designed for enterprises and companies that are serious about search starts from $199 if you pay yearly.
They also, quite generously, share some of their SEO tools completely free – you just have to create an account and voila – you get access to the top link building, keyword analysis and research tools at no cost.
Piwik.Pro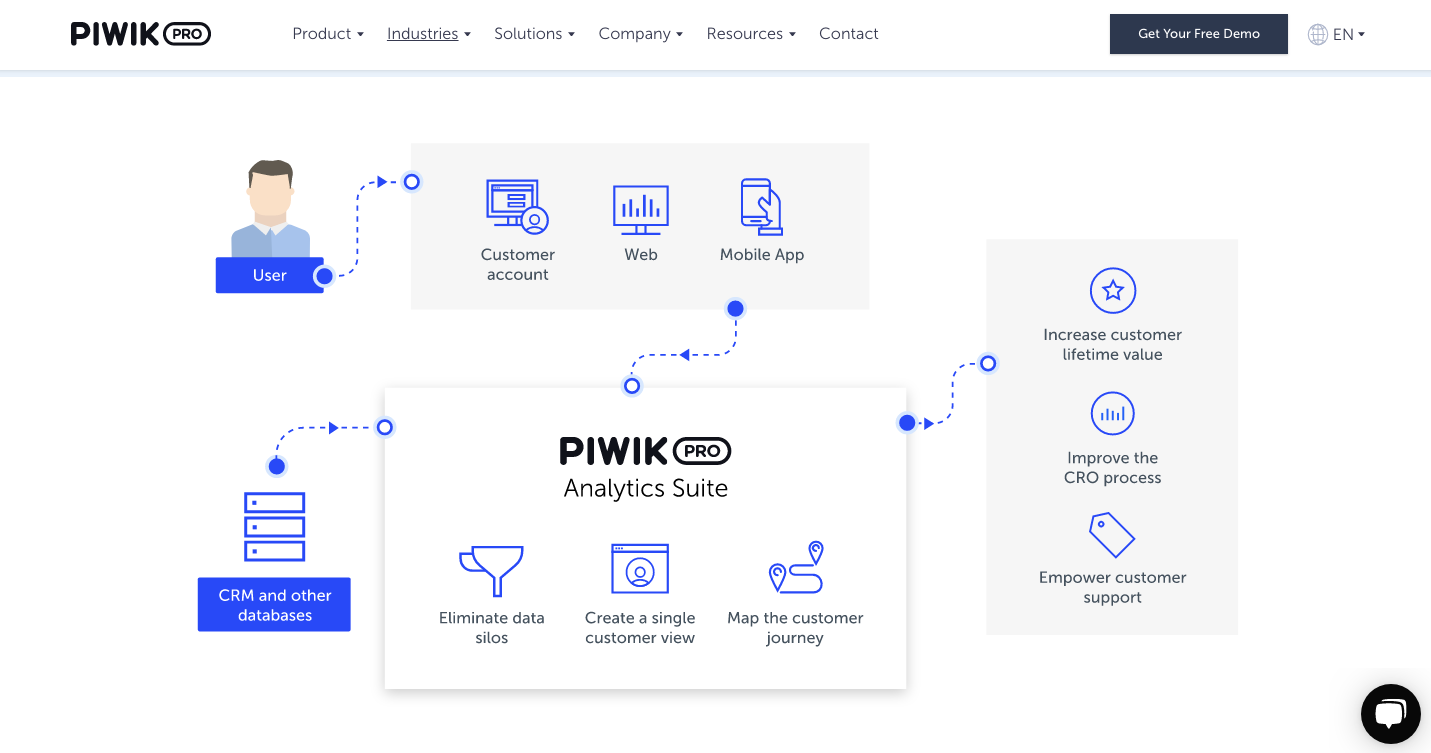 Piwik is now Matomo! – is the first thing you notice searching for the Piwik digital marketing company on the web, which is confusing because two of these digital marketing reporting tools mentioned above – Matomo.org and Piwik.pro, "are independent from each other and separate entities.", as their official statement says.
And while you can find out more about Matomo in this article, we will review Piwik.Pro here, which positions itself as "The only analytics suite designed for data-sensitive industries". Piwik.Pro allows ecommerce websites to get in-depth insights on their visitors' behaviour, identify weak spots in users' customer journeys, and even find out the revenue generated by your customers in the lifetime! It consists of a whole set of various digital marketing reporting tools, after choosing which you get a custom pricing based on your chosen applications and enterprise size.
Google UTM Builder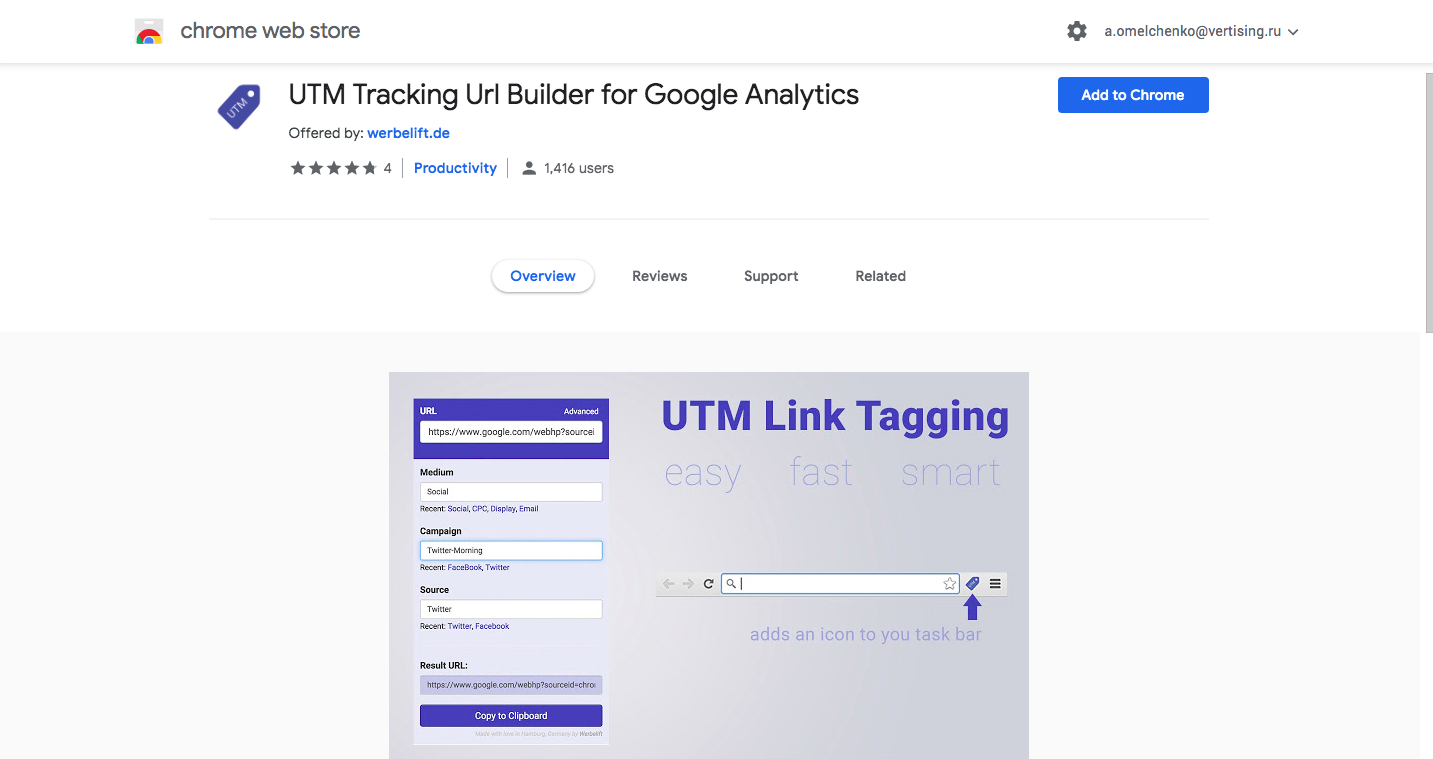 Google UTM Builder is a free extension to your Google Chrome browser, that allows creating, adding and monitoring your links with a special UTM, or so-called, Urchin Tracking Module add-on. What it does is allows you to create a special tag, added to your links, that tells your analytics how many clicks have been made, which social media or search engine source did the visitor come from, which campaign does the link belong to and much more, all without having to cost you a dime from your pocket.
This function is also developed in an online platform, among other Google Analytics tools, that has an in-depth explanation of which UTM-parameter goes where, why, and an added function of converting your now extra-long link into a short one. All these functions can be accessed without the need to pay or register right here.

Conversion Rate Optimization Digital Marketing Tools

OptinMonster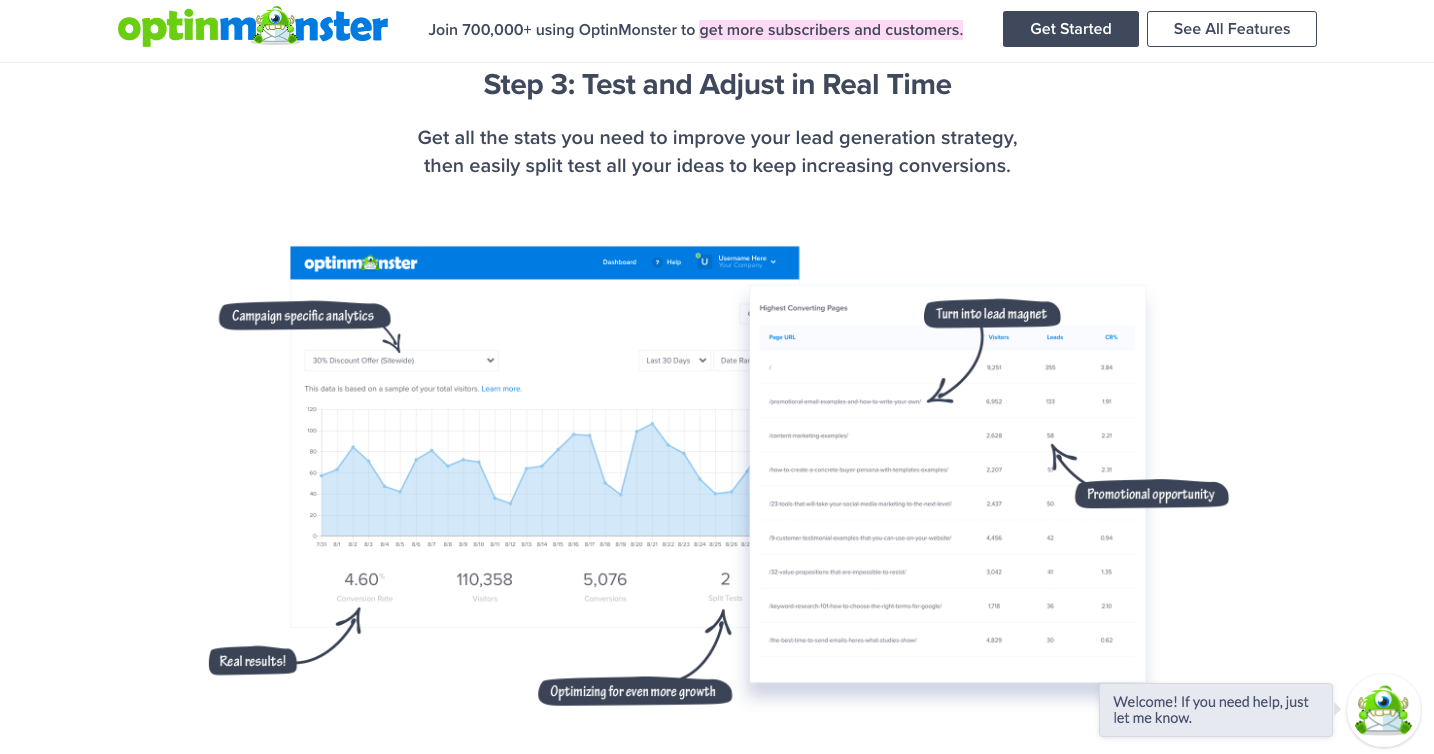 OptinMonster is, quoting the website, "the most powerful conversion optimization & lead generation software in the world." This digital marketing tool for ecommerce is indeed extremely powerful, as it enables a large number of functions for a marketer – A/B testing, advanced traffic redirection, lead capture forms, onsite personalization, and more with added analytics and insights for each step of the website enhancement.
They have 4 different plans, their Plus yearly memberships start at a surprisingly affordable price – just $39 a month, and if you get to the website at a special sales time, you can get a membership for half of that.
HiConversion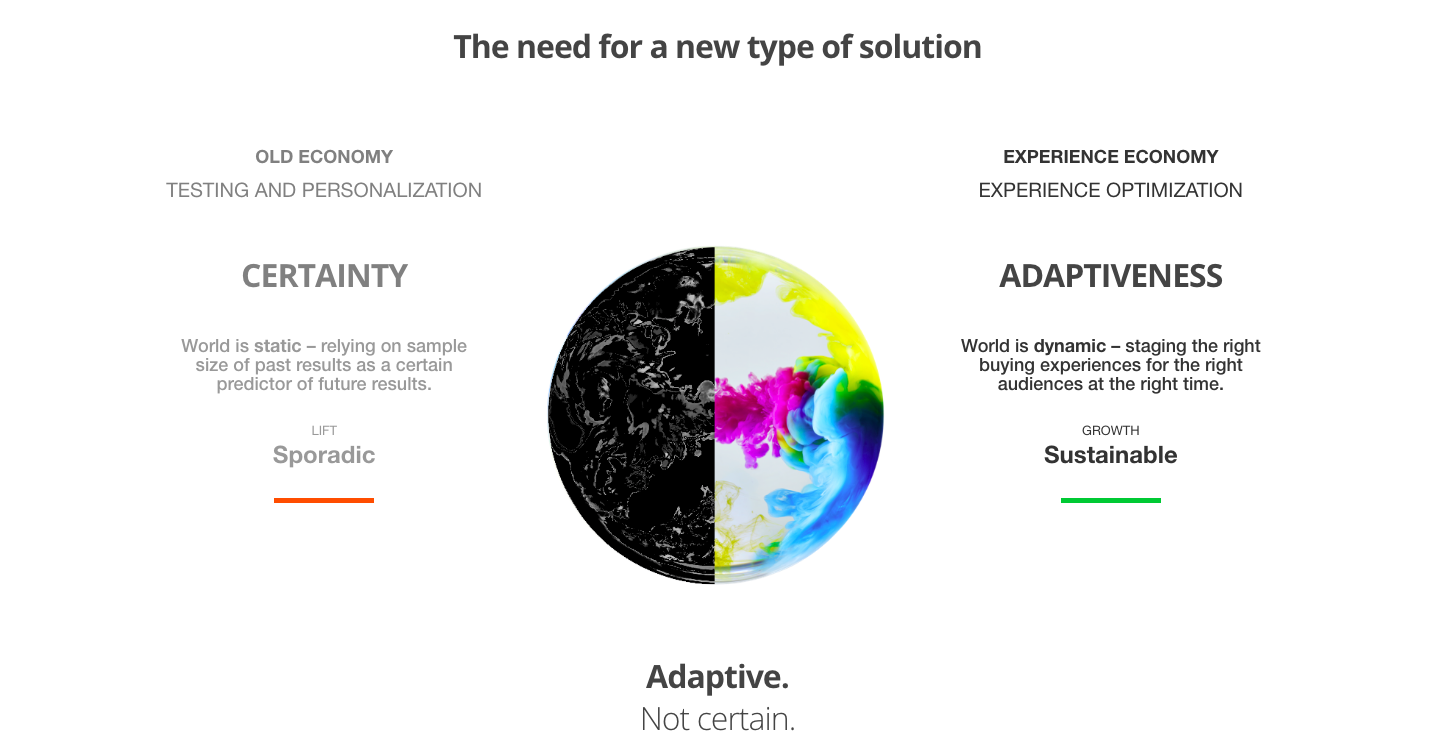 Adaptive Optimization for Ecommerce Buying Experience – is the first phrase your eyes meet once you visit HiConversions homepage. Hiconversions is a smart digital marketing platform designed specifically for ecommerce websites. Their business model states that unlike any other ecommerce CRO platform, which bases its strategy on past results and predicts the same outcome in the future, HiConversion is a set of adaptive tools and software, that acts based on data received in real-time.
You can start with a free account, and then move forward, or contact support to find out about prices applicable for your specific case.
Ontraport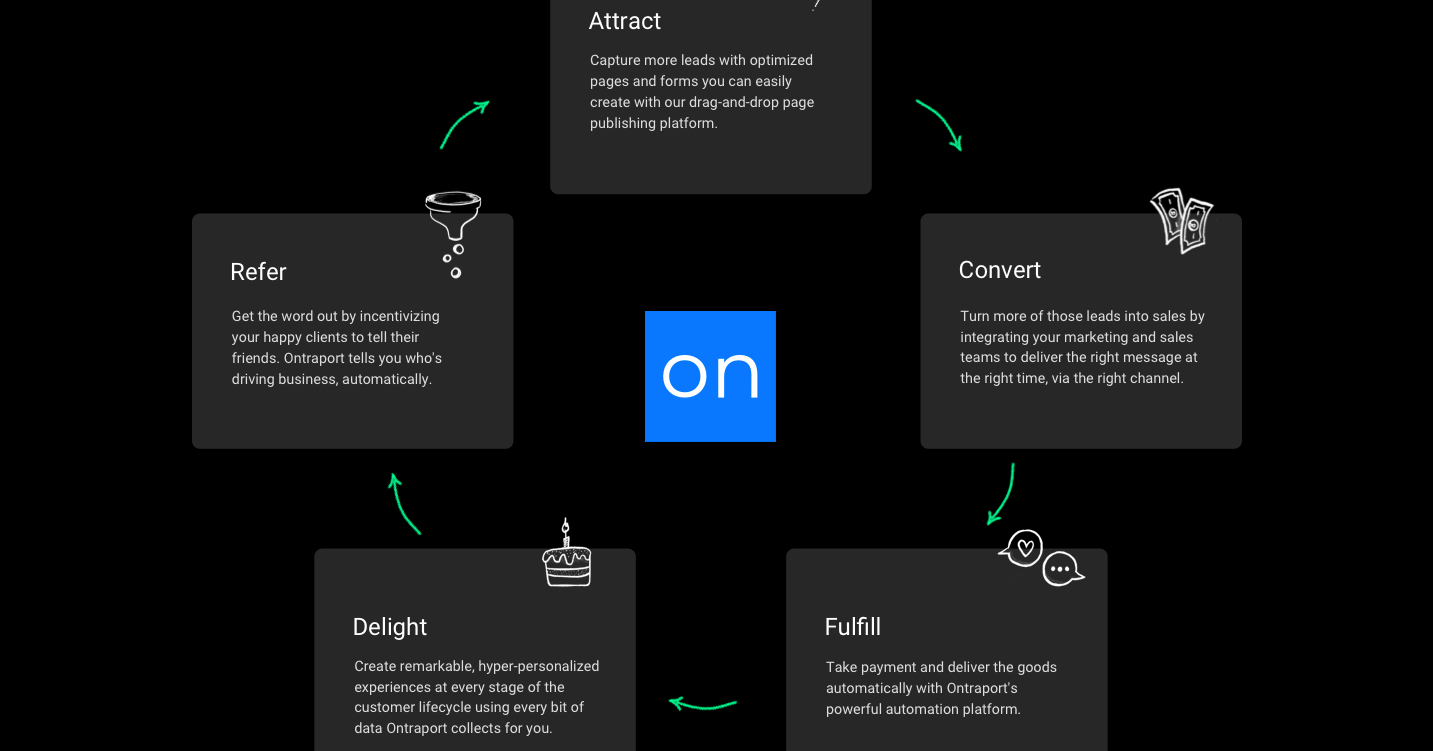 Ontraport is a digital marketing "software that has it all – a breakthrough web app where CRM meets automation to power your marketing, sales and business systems all in one place". Ontaport allows you to optimize your pages with their drag-and-drop tool to capture leads, convert them into customers by using the personalized messages through the right channels, receive the payments through their automated platform, manage your email marketing and much more.
Unlike other digital marketing reporting tools, they don't have a free plan, but offer a free trial, with their basic plan starting at $79 a month, and their pro plan at $297 a month.

Process Optimization Digital Marketing Tools
Zapier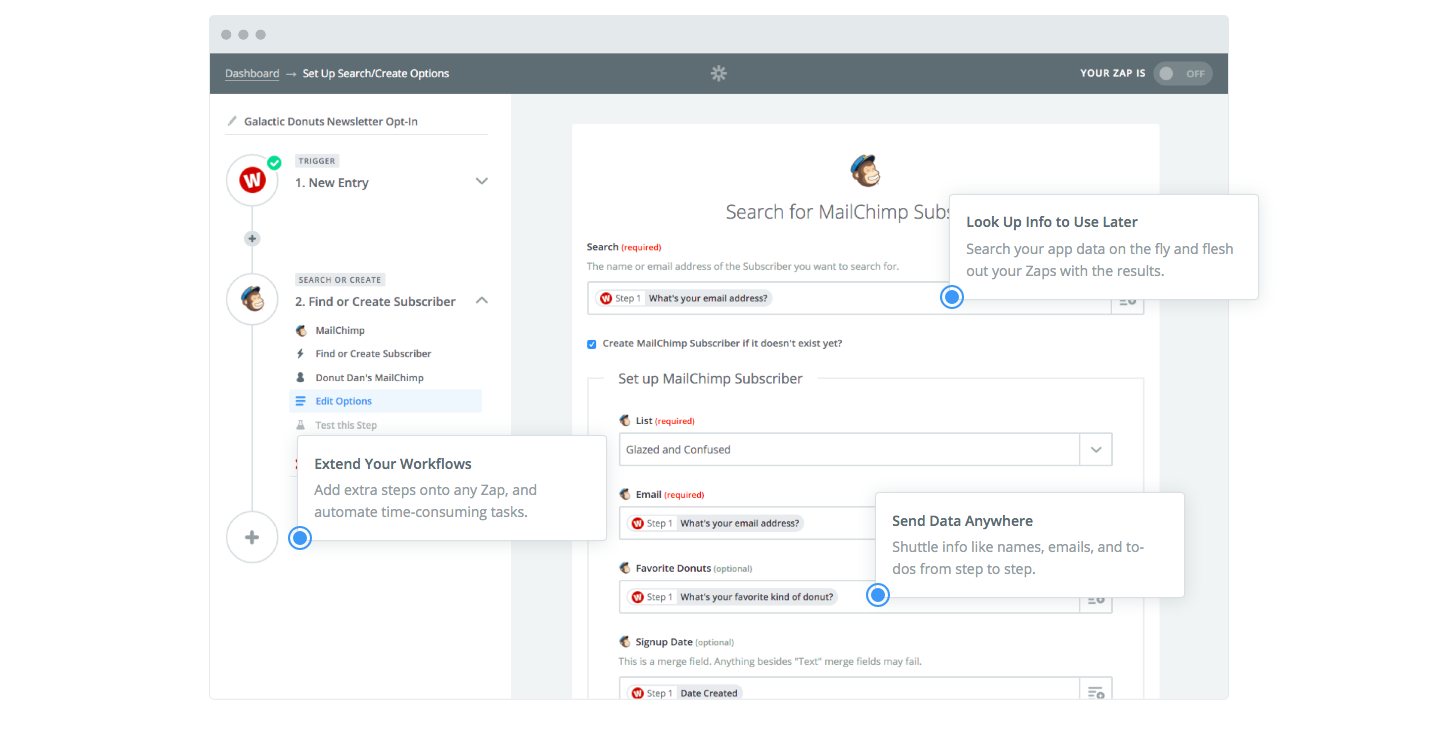 Zapier is a digital marketing automation tool, whose primary goal is to connect all your business applications in one place and automate the workflow between them. This digital marketing platform automates all the steps you've had to perform manually before – connects your Gmail (or any other mailing service) to your file-sharing platform, like Dropbox, to transfers files instantly, and then let everyone on your team know about the new file share in a corporate chat platform, like Slack. Zapier drastically simplifies the workflow and takes care of the details, while you can focus on what's important.
Zapier connects over a thousand different apps and tools used in digital marketing, including Hubspot, Todoist, Convertkit, Shopify, MailChimp and others. Their pricing plans divide by those for professionals, starting at $50/month, and for enterprises – at $250 month, including a completely free account you can use forever as an individual.

Littledata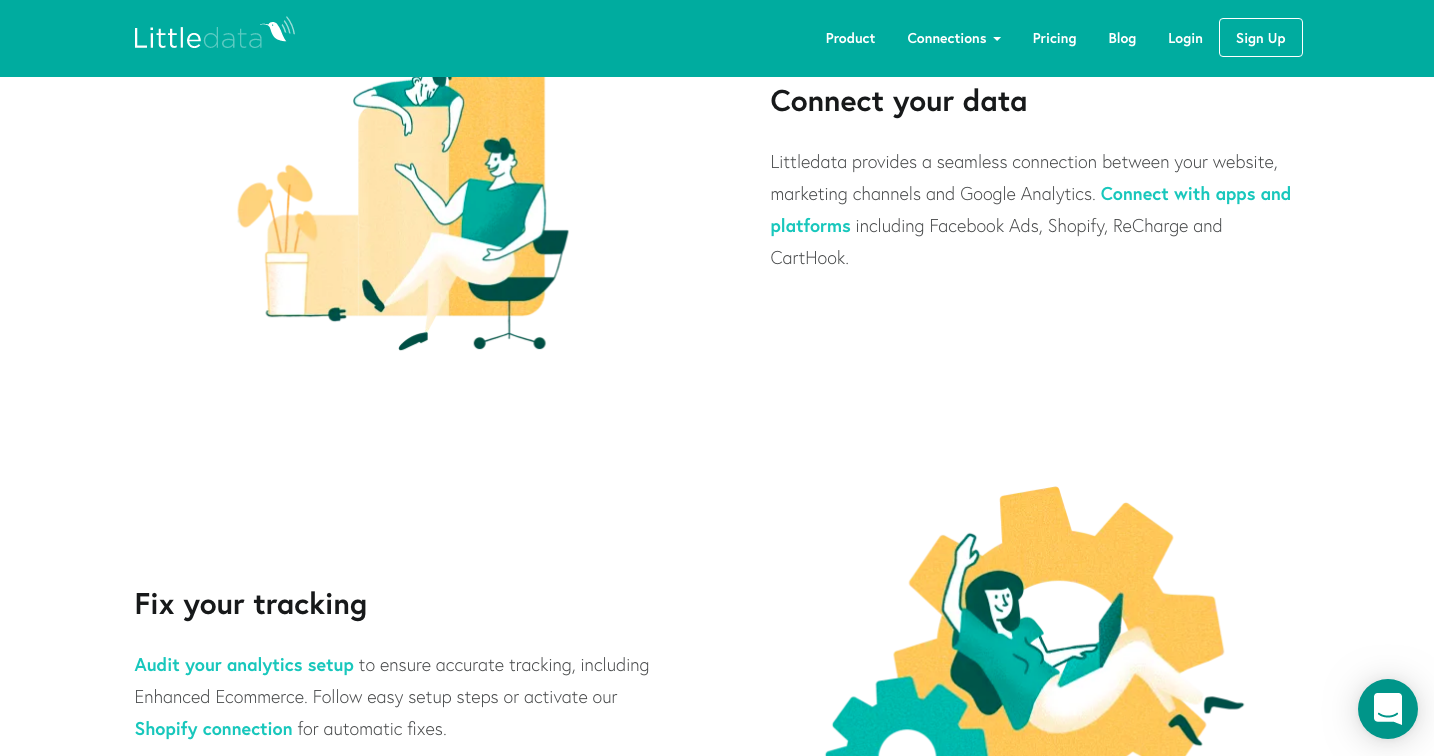 Littledata is an online marketing analytics tool, that allows to connect, fix, automate and optimize all of your Google analytics data and that from other sources in one place. This digital marketing platform is unique due to its specification – analytics for the ecommerce business. Littledata connects data from such giants as Facebook ads, Google Analytics (obviously), Shopify, Recharge, and other apps in one platform so you can make data-driven decisions more easily.
By choosing to pay annually you save up to 25% on the price, with an option to have a free account at absolutely no cost, their standard plan starting at $79 /month, and basic at just 29 dollars.
Cyfe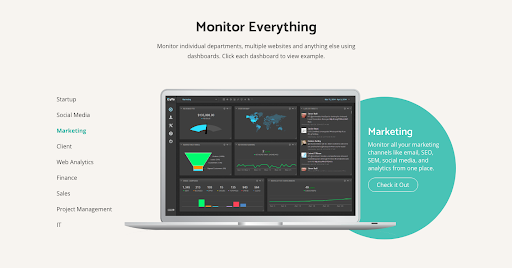 Cyfe is an ultimate digital marketing dashboard, that gathers all of your marketing data in one place. This digital marketing company collects statistics from your Sales, Infrastructure, IT, SEO, Social Media and all other areas of interest and visualizes it in an easy to grasp, user-friendly way. This all-in-one business dashboard allows you to monitor all of the sides and functionalities of your company's performances using real-time reports, pre-built widgets, data mashups, and even social publishing – you can plan and schedule your social media campaigns in one place.
You can get a premium package of $29/month, which allows unlimited dashboards, widgets, users, data exports, and more.

NS8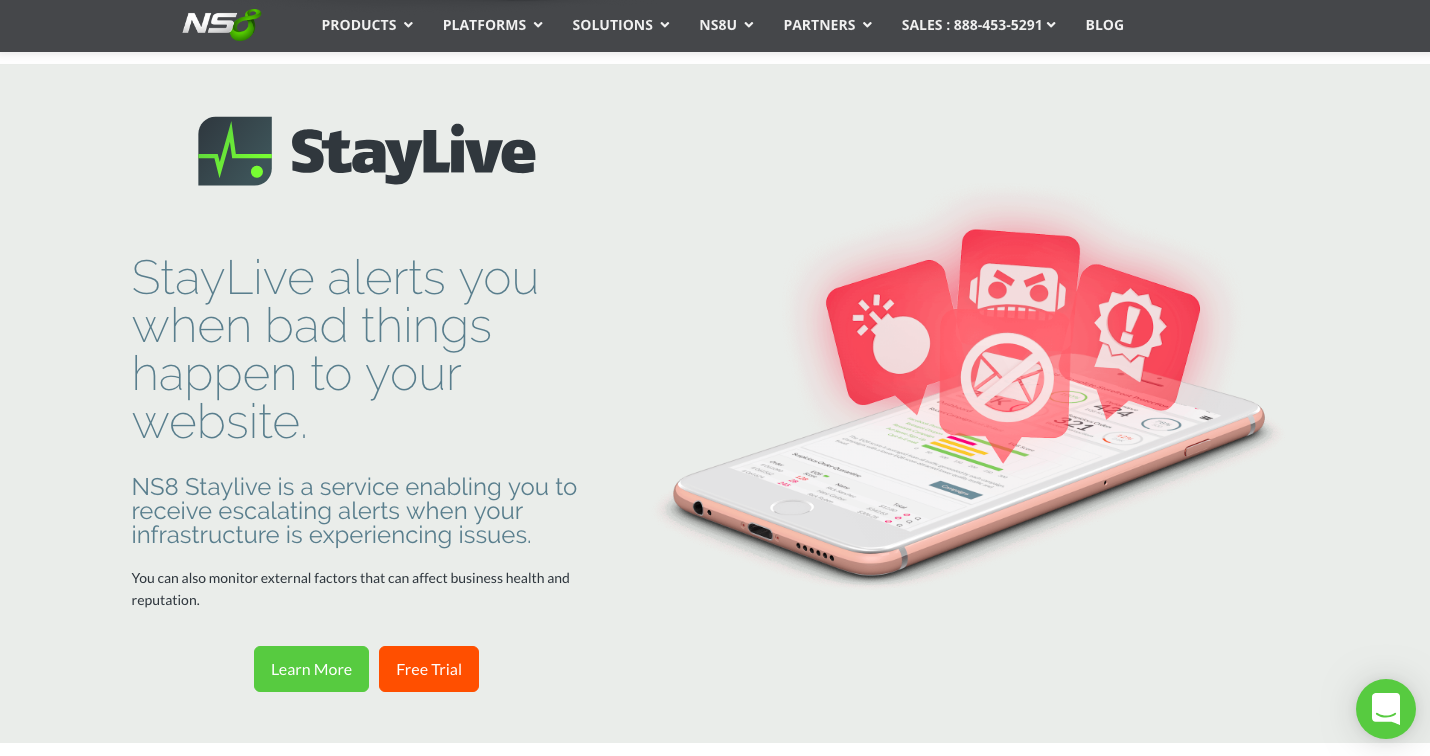 NS8 is a digital marketing platform that includes a number of ecommerce marketing tools, all of which – to protect your website. Once you've analyzed your data, researched your keywords and converted your leads, all that is left to do is make sure your website stays protected, right?
NS8 protects your website, time and money by detecting and eliminating order frauds, advertising frauds, false leads, poor performance and other protective services. To find out which services are the best fit for your case and therefore the price for those services, you'll have to call support under a number showcased on their website.

Email Marketing Tools
MailChimp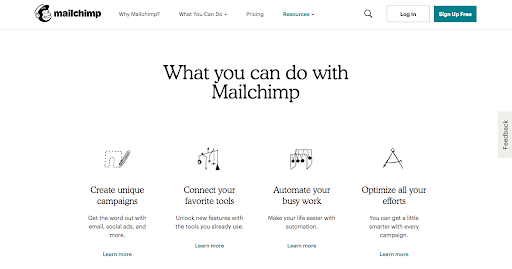 MailChimp is one of the most successful email marketing tools for business, which allows creating colourful email campaigns, tracking their performance and giving you personalized advice based on those findings. You can also connect other Ecommerce digital marketing reporting tools, analytics platforms, and online marketplaces like BigCommerce, Eventbrite, Woocommerce, Salesforce etc.
MailChimp also allows marketing automation between your apps, which, means you can set up order notifications, abandon cart emails, welcome notes and all other email-related duties with ease. It also offers optimization services, which include insights on your demographics, A/B testing conduction, reports on your progress and personalized marketing. You can start using this digital marketing analytics tool absolutely free, and proceed with $10 a month for the "Grow plan", before you move forward to the "Pro plan", which starts at $199 a month.
Convertkit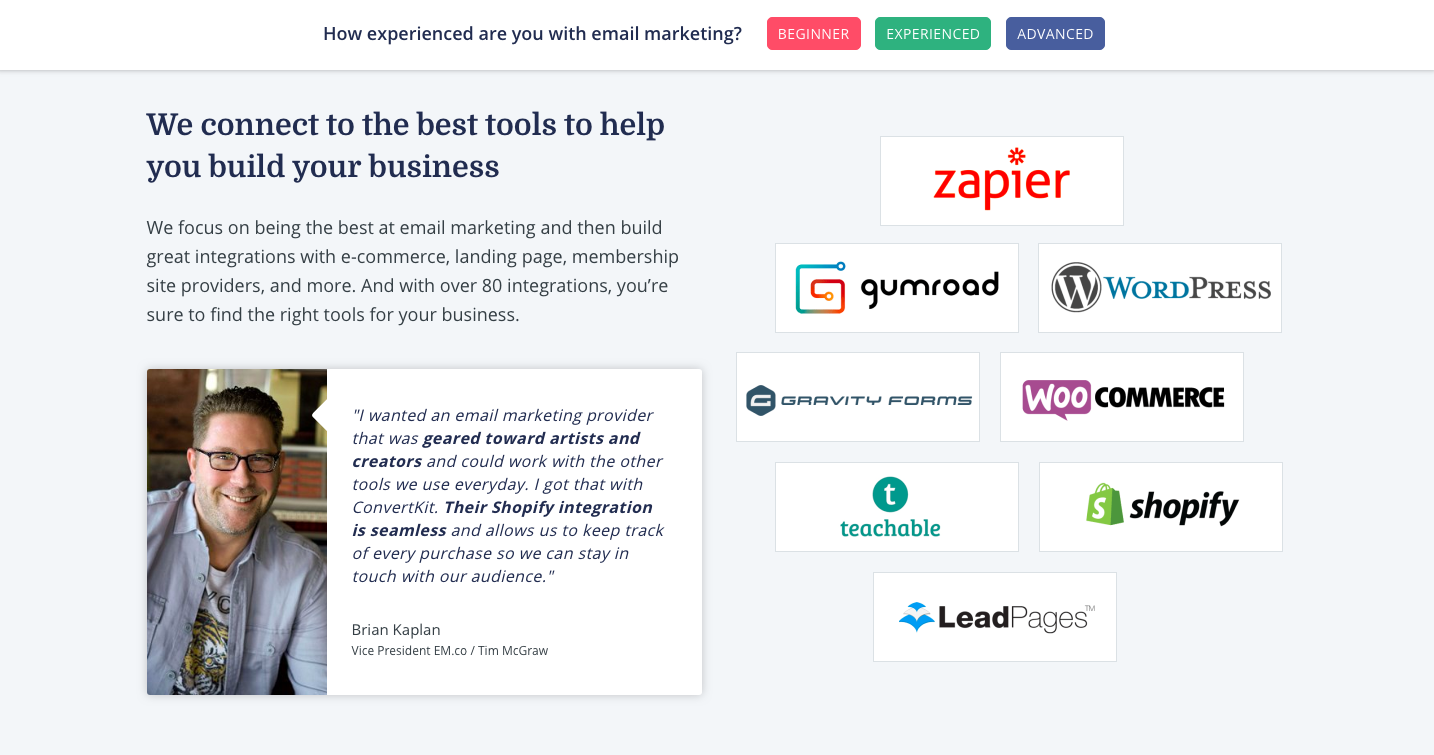 Convertkit is an email marketing platform made by creators for creators, as their website homepage suggests. It mainly targets small to medium-sized businesses, influencers, bloggers, and everyone earning their living by doing what they love. Apart from helping you create, manage and track your email campaigns, it allows you to embed special forms on your website for turning your website visitors and readers into subscribers, which even allows you to build your own landing page within the Convertkit platform if you don't have a website yet. It also helps you segment your audience by adding tags such as interests, purchases, content participation etc.
Their plans vary based on the number of your subscribers – having up to a thousand names on your mailing list will cost you $29 a month while having from 1 to 3 thousand subscribers will cost 49 US dollars.

Digital Marketing Marketplace Platforms
Google Marketing Platform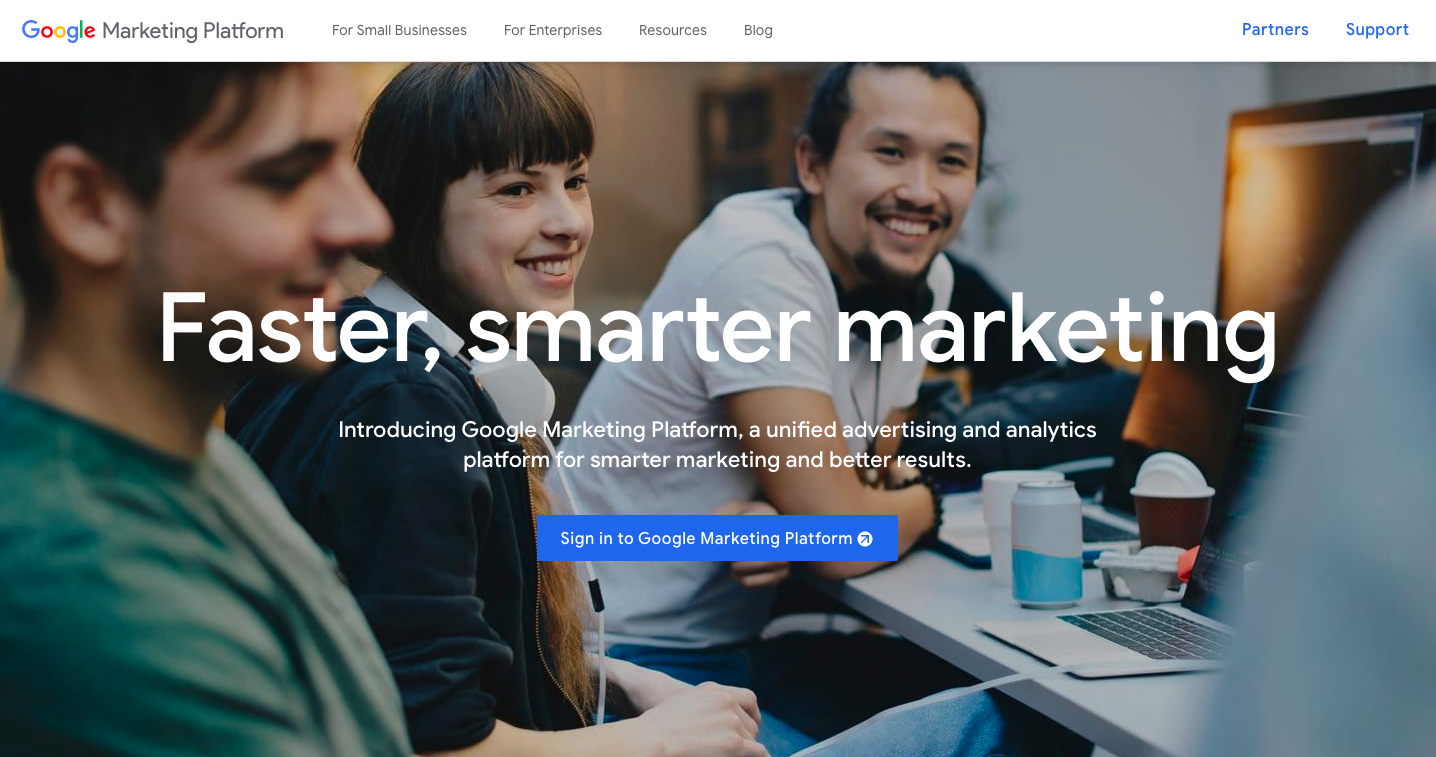 Google Marketplace Platform is a tool used in digital marketing, developed specifically for ecommerce businesses. Its functionality splits depending on your company size – free and user-friendly set of tools for small to medium-sized businesses, and a unified platform combining advertising and analytics stats and insights for large enterprises.
While small businesses have access to analytics, surveys, Data Studios, Tag Manager and Optimization, large enterprise functions also include Search Ads 360, Display & Video 360, and all the tools for small businesses, but in an upgraded, more in-depth version of it. There's no pricing for any of the above plans available on the website, and you'd have to contact support to find out the cost for your specific marketing needs.
Facebook for Ecommerce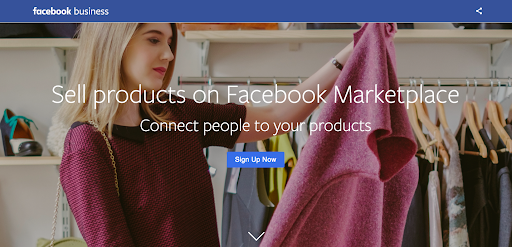 Also starting as a social media space, Facebook has turned into a full-on marketplace years before Facebook representatives have actually called it such officially. Facebook Marketplace allows you to connect your Facebook followers to the products they like through engaging images, videos, seamlessly moving them from admiring the products to actually purchasing it.
With Facebook for ecommerce, you can now import your store's items and goods, with product descriptions and price tags doing all the ecommerce work for you. Once you have a business page, it's easy to connect your actual ecommerce platform to the Facebook marketplace and start engaging the audience you haven't tapped into yet.
Instagram ads for Ecommerce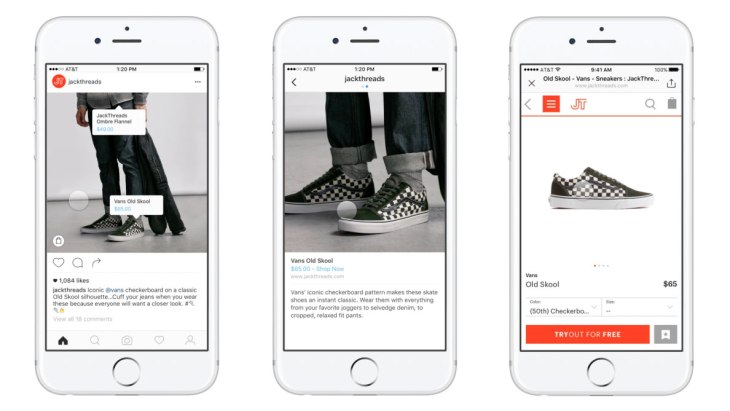 Since first launching in October of 2010 as a social media space for photo and video sharing, Instagram has grown to become one of the leading marketplaces of today with their influencer marketing, special referral code discounts, Instagram ads, and finally – special advertisement edition for ecommerce businesses. Now Instagram allows to not only have a regular "Shop now" or "Learn more" buttons, but enables special price tags, that tell you right within the app what the product is about, how much it costs, and a direct link to purchase it.
You can enable such function by switching to Facebook business profile, which also allows you to track the progress on your ads, your analytics, demographics and other functions related to your Instagram ads for Ecommerce.