With the ever-growing number of ecommerce advertising platforms, it's crucial to know which of the online marketplaces have the highest return on investment, which have the highest engagement within your target audience, and which marketing purposes a given platform serves best.
Each platform has its own merits and specifications which we have to be aware of before launching an ad campaign. And so does Facebook advertising for ecommerce businesses.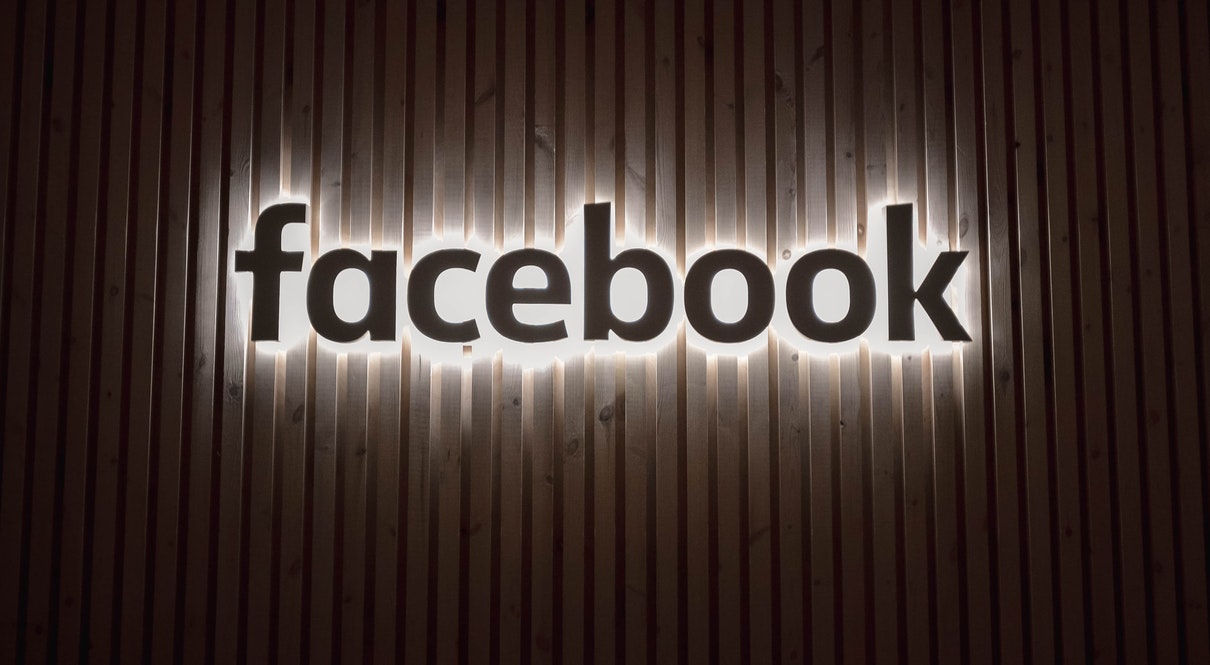 Its first advantage – large user audience. With the estimated 2.32 billion monthly active users, Facebook is one of the largest online social media sources people brows before, during and after their work hours. The second advantage of Facebook marketing for ecommerce is easy targeting throwgth location, interests, age group, a device used and other filters crucial to the success of the ad campaign.
The third advantage of Facebook advertisement for ecommerce businesses is a low pay-per-click cost as opposed to the other advertising platforms on the market. Fourth – Facebook's orientation for ecommerce, and a presence of special tools tailored for selling ecommerce goods and exporting inventory into a Facebook store with absolutely no trouble.

So all the facts combined, Facebook is a social marketplace with a large number of buyers worldwide, whose services are far cheaper than any traditional advertising solutions i.e. newspaper, tv, etc, and which also outdid its online competitors like Adwords and LinkedIn, showcased in the table below:
Facebook Advertising has proven to work successfully for an ever-growing number of ecommerce businesses, described in the multiple case studies across the globe.

The Israel skincare brand achieved 6,7 times the return on ads they've spent, with 19% of all clicks resulting in a sale using a video ads format. Polish online fashion store achieved a 22 times ROI and a 27% increase in a website conversion rate by using a Conversion lift tool on their Facebook platform. Footway ecommerce company that decided to seek out new audiences through Facebook and Instagram advertisement only, used dynamic facebook ads to achieve a 34% increase in revenue, which translated into $109,000 additional profit for a company after finishing their first ads campaign.

Yet even though there is a large number of cases that prove Facebook marketing for ecommerce to be successful, using Facebook ads platforms does not guarantee success for your campaigns. And now that we have established ecommerce Facebook advertising specifics, it's important to note that your campaign's success, just like on any other platform, depends on the quality of your campaign as opposed to the quality of the advertisement platform itself. So here we will review the top 4 steps on making your advertising campaign on Facebook successful.
Step 1: Define your Targeting
This first step of our facebook ecommerce strategy consists of three consecutive stages :

A buyer persona is a porter of your typical customer based on the previously collected info, which includes his education, yearly income, favourite shopping spots, appearance, set of interests, etc. Instead of treating your target audience as a generic mass, defining your Buyer personas allows you to create personalities like "Tim the IT guy", "Lucy the Stay-at-home mother", which enables getting deeper insights into your customers' psychology and therefore increased CTR and more concrete targeting campaigns.

You can define your target personal manually using digital ecommerce tools like HubSpot, using Facebook insights or even digital analytics tools made for defining Target Personas, like SocialBakers.com.
Based on the Buyer personas you've developed in step one, you now have to set up the right targeting for your ad campaigns. To achieve the best results, develop a number of different audiences with different age groups, interests etc to see which one responds to your ecommerce facebook advertising best, and therefore define your winning target audience segment.

Use Facebook lookalike audiences
Expand your ad reach by using a new Facebook marketing feature – Facebook lookalike audiences. After you input all the info that describes the audience that is most interested in acquiring your product, you can check the "create lookalike audience " checkbox and let Facebook algorithm find other people who might like the product or the service you are offering based on the data you've inputted earlier.

Using this feature and expanding their audience allowed some ecommerce companies like Sanea Haushalt to lower their cost per purchase by 34% and acquire 300,000 customers after 18 months of using this tool.

Step 2: Create the right ads format

There is a number of different Facebook Ad Types for Ecommerce Stores, including offer ads, lead ads, domain ads, sponsored mentions etc. So based on the findings on your target audience from step one, develop ecommerce facebook ad type best suited for your customers. It can be a short animated video, a gif, a still image or a carousel, which is estimated to cost up to 50% less for cost-per-conversion and 30% less for cost-per-click than a regular image ad.

Using a carousel is extremely useful when presenting your audience with various products, especially when you are just starting out your Facebook ads campaigns and not sure which items to pair with which audience segment.

Apart from using the regular Facebook ad formats, you are now able to use a full-on ecommerce Facebook advertising solution – your very own Facebook shop!
Located between your everyday tags like home, photos and reviews is now a new category called a Shop, which allows you to import products from your main ecommerce platform, including their pictures, price, description, and even an opportunity to sort the items out by the categories you choose. Once you choose a certain product, it gives you a direct link to purchase the item on the website it belongs to.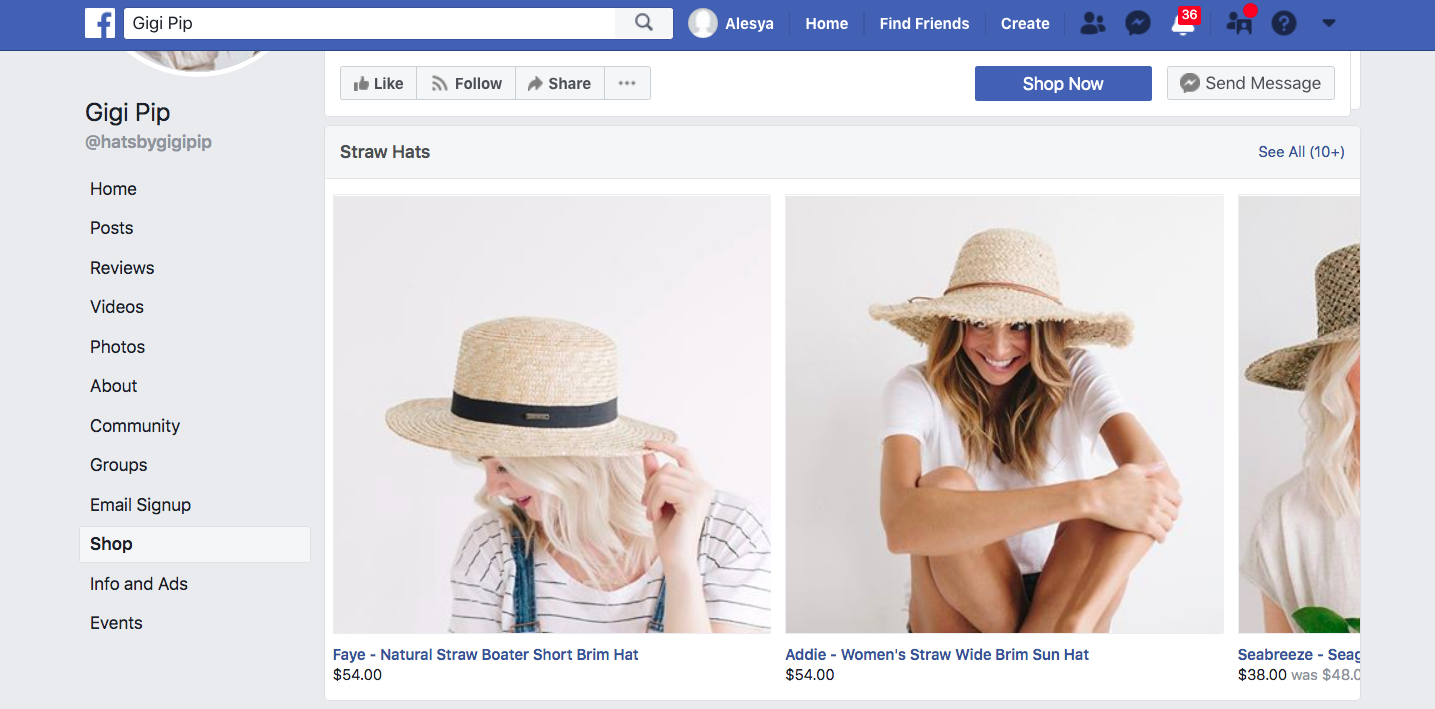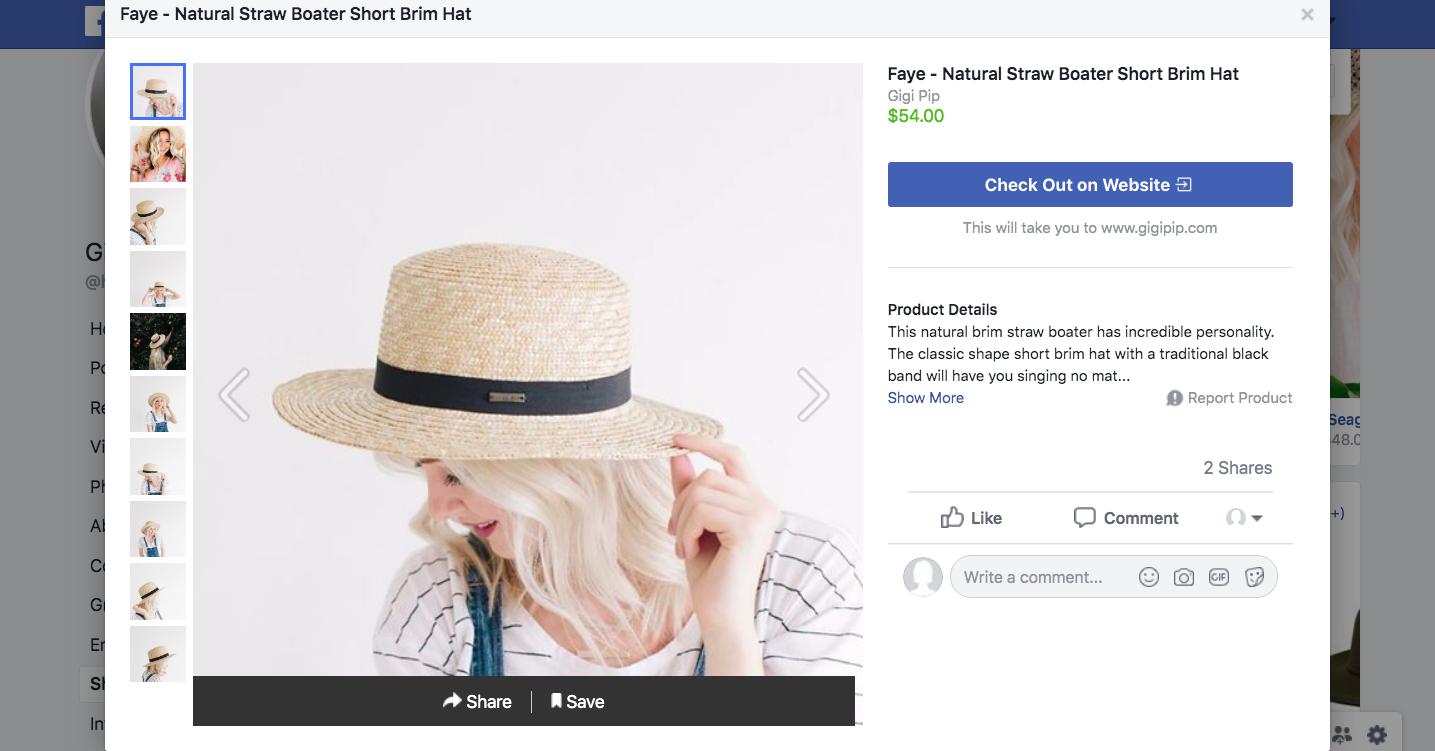 Step 3: Create a tasty offer
When considering advertising on Facebook, make sure to come up with a number of hot deals to offer your customers, as opposed to selling your product with no incentive at all.
The deals can include:

A discount based on an upcoming mothers day or an Easter holiday will help you attract the interest of customers who might have gone cold feet on your ad otherwise.
Giving their customers 50% off their products for Black Friday allowed a beauty store with a Facebook ad budget of 1,300 euros to get 166 purchases over the 5-day campaign and earn 11.875 euros!

Satisfying your customer needs
Instead of pointing towards your products key advantages try pointing towards the needs of your customers. If you are selling a gym membership try addressing your customers issues, for example: "Looking to get that beach body? Try our 3-month membership …", or "Tired of being out of shape? Get fit with our new app …". The point is – get personal, find the words that will speak to the core needs, thoughts and motives of your customers to create a connection between them and your brand from the first seconds of seeing your brand.

Free shipping due to a store promotion or available after purchasing a certain number of goods never fails at attracting public interest. Adding a time-limit, clearly showing how soon the said deal will run out is also said to drastically inspire people to finally press that "shop now" button.

Step 4: Test, measure and scale the best-resulted campaigns
Once all three previous steps from the Facebook advertising strategy are done, we can move on to the last, conclusive stage of the Facebook ad campaign process – optimization. Optimization of the ecommerce facebook advertising consists of three sub-steps:

Firstly, we have to launch several campaigns with different creatives for all of the audiences we create under step 1 with a small budget for each.
Secondly, we choose the creatives that did the best among other ad campaigns and launch them for audiences that showed the best results.
The campaigns that showed to be the most successful are getting scaled up and receive all further budget allocations until the start of the next Facebook ad campaign.
Summary
Use these 4 steps to guide you through setting up a great ecommerce Facebook advertising campaign, and if you'd like in-depth insights and professional assistance on setting up and running your Facebook Ads campaign, contact us by using the form below and we will turn your each and every Facebook ad campaign into a success story.