The truth is that most visitors to your website will leave without converting. They won't become a customer, won't follow you on social media, won't sign up for an account, won't even share their email address. Exit-intent popups can help. Exit-intent popups utilize an algorithm to detect the intent to abandon a webpage and react to it in real time by prompting set popups. This last-ditch effort to connect with your visitor is where all of your content and available products boil down to one irresistible CTA.
The point of an exit-intent popup is not to badger a potential customer into sticking around. It's about showing your very best right when it counts.
Exit-intent popups should be laser-focused on one goal. Think about what your business is focusing on right now. Are you trying to build up your email contact list? Need more people to follow you on social media? Are you really trying to hit some sales numbers and are willing to offer discounts to get there? Think about what you can offer to a potential site abandoned and what you really want from them. Don't include too much information or too many options.  That will just lead to confusion.
Make sure that any call to action clearly states what will happen if the user clicks on it. If your popup has so much information that it requires scrolling to take it all in, then it's too long. Don't include links. There should only be one clickable option.
Now that you understand the basics, there are a few more ways to optimize exit-intent popups and increase the chances of visitors taking your desired action.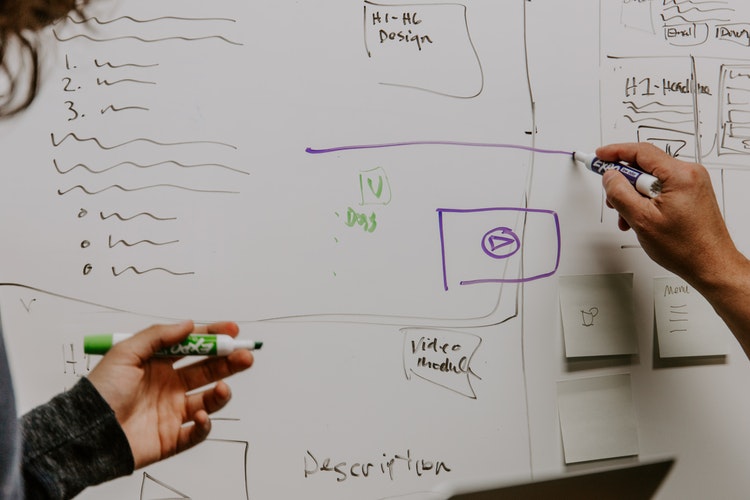 What Call to Action?
The most common goal for an exit-popup is to get a user to either view content, fill out a form, or view another webpage. If you want them to view more content, try offering a PDF containing valuable information that you will send to them via email. Forms should contain as few fields as possible and should offer the visitor something in return for their information like discounts for new users. Additional web pages should feature products and information that you know the visitor will love.
Targeting
With visitor analytics, it is now easier than ever to know exactly who your visitor is. With this knowledge, you can choose a suitable action for them to take and create a quality popup design just for them.
Some of the visitor demographics that may be available to you are whether they are new or returning visitors or cart-abandoners. Unique popups should be designed for each demographic.
You can also customize your popups based on which portion of your website was being viewed by the visitor at the time that they attempted to abandon the site.
You can even customize popups based on things like the viewer's geolocation, device type, or even their local weather!
Customization/Suggestions
Try customizing your copy using dynamic variables such as the visitor's name, products they've already viewed, actions they've taken, and their membership status. This personalization shows that you really care about your customers and want to connect with them.
Use personalized suggestions in your popup to suggest products based on what the user has viewed on your site already. This is especially helpful for retail websites.
Urgency
Another feature of an exit-intent popup that often gets results is to include a sense of urgency. Offer coupon codes that are only available for a limited time, one time offers for new sign-ups, or show that a product is almost sold out or on sale for a limited time. This can be the little push that is needed to get your site visitors to act.
Testing
You should be continually testing your popups, content, and CTA's to find what gets the best results. Try A/B tests in all of these categories for absolutely every exit-intent popup that you use and analyze the results. Make sure that the goal of the popup aligns with your overall business goals.
The effectiveness of exit-intent popup conversion and lead capturing is undisputed. But it's important to do them right. Go big or go home using popups with high-value offerings that grab the viewer's attention. Keep it simple and make sure that there is not an overwhelming amount of information. There should be one simple action for the user to take to capture the value that you are offering. And make sure that you make the most of your site analytics by customizing each pop up for the specific visitor and their scenario and by continuing to test your popups and analyze the results.