Mobile App marketing is a complex subject, as succeeding at it requires excellent strategy execution in multiple app analytics, app development and app optimization areas.
Boosting your mobile app's engagement rates is even more tricky as it is directly linked to measuring how the users interact with your app. So to expand on the topic of how to increase your mobile app engagement we'll go through a number of steps that will disclose the tips and tricks that will guide you through the whole enhancement process.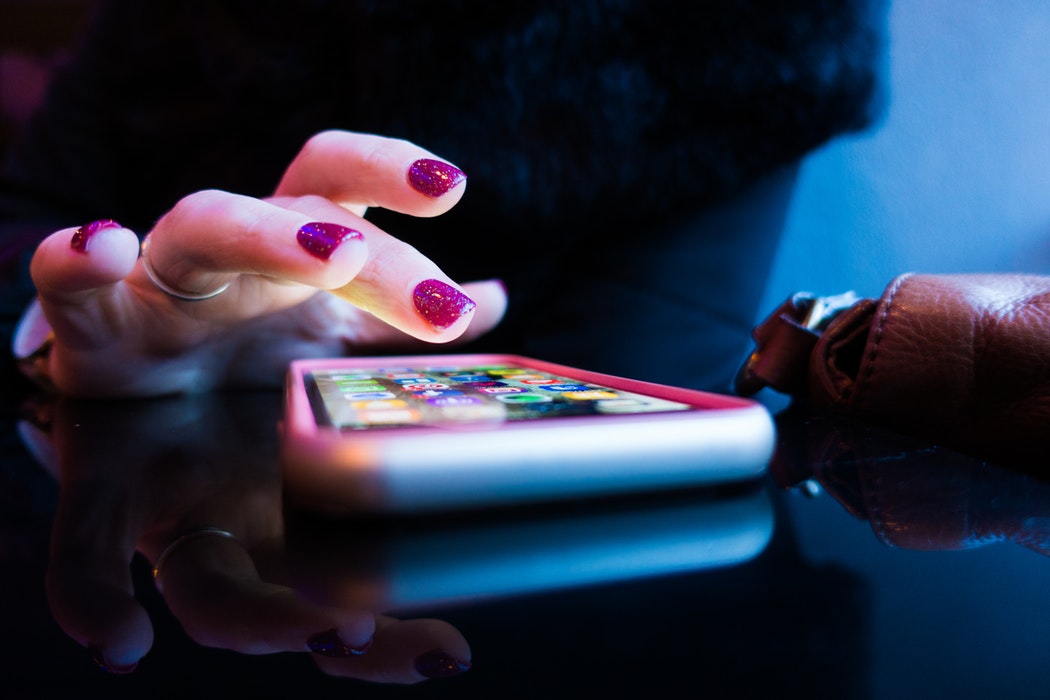 Step 1: Track metrics
Before we start implementing any mobile apps tools or actions, it's important to know where we start from. At the end of the day, how do we find out which of our innovations brought us the most success if we're not exactly sure what our reference point is?
So the first step on the way of increasing user engagement is to track these 9 metrics or key performance indicators (KPIs), vital for the success among your app users, which are:

Download number
Average app time
Monthly & Daily active app users
Session length
App stickiness
Lifetime value (LTV)
Churn rate
Conversion
Retention
Step 2: Provide value
After we succeed at attracting users to view our app and make them download it, our main goal is to activate these users and give them reasons to come back to our app, or in other words, inspire them to become loyal users and pay for the subscription, or simply buy (depends on the monetization model) our app.
The statistics show that most of the customers who sign up will use a product only once, which holds true for every mobile application with a free trial. So to avoid that and enhance your mobile engagement analytics indicators, you'll have to really make it all about the user. And what does that mean? Making your mobile app customer-focused means providing your users with value.

Customer value for mobile applications comes in various shapes and sizes, and can be related to:

News – providing your users with up-to-date facts and knowledge
Entertainment – helping them enrich their commutes with memes, games etc
Wellness – tracking your users' heartbeat or step count
It's important to note that in order for an app to be successful the value, provided by a given app, has to keep staying valid or increase the value it's providing to its customers.
Step 3: Ensure quality
Step 3 on the road of increasing your mobile app engagement is to ensure you are offering a high-quality app with easy & intuitive user flow, fast loading speed and proper functionality.

To get the increased mobile app user engagement, it's crucial to review and plan your app engagement and retention strategy long before you launch your app. It's important to track your both: front-end and back-end functionality to ensure your customers get the best quality app experience ever.
Step 4: Make it free
Okay, so the statistics speak for itself – out of all apps downloaded from the Google Play Store in 2018 only 5,76% were paid, with the rest 94,24% of downloaded apps being completely free.

So one of the most important things on the way to increase app engagement is to make you app free in your Apple or Google Play store. You can introduce the subscription plans, paid add-ons and other paid features once your user has downloaded and tried your application. You insist customers pay any step sooner and you might easily scare them off by asking to buy a pig in a poke.
Step 5: Let them try
Following the logic introduced in the step above, we can't ask our app users to sign up once they've downloaded the app. Asking users to commit to a newly-downloaded application assigns for a major percentage of drop offs within each and every app.
Being faced with a too early sign-up screen makes users leave the app and delete it altogether, regardless if it's sign-up through social media accounts like Facebook or convenient shortcuts through Google account or email. Asking your customers to commit before providing them with any tangible value first stinks, and to avoid this follow these simple rules.
First, make your users browse your app first, get a taste of it, and introduce a subscription or sign-in feature only when they try to access some premium functionality.
Second, engage your freshly-arrived visitors by asking them to input their wellness details, music interests, take a language test or performing any similar action that will engage your viewers right away, and only after showing the results of the test or health scanning showcase a message, offering to sign up in order to save their results.
Third, make the sign-up process as painless as possible. Only a couple of fields to fill out, and absolutely no credit information being asked – you don't want to scare your visitors away after having brought them so far!
Step 6: Onboard like a pro
Onboarding is a mobile app marketing process which describes the journey your user takes from the moment of opening your app to becoming a full-on customer. It includes the way you design your welcome screen, the way you explain your app's functionality, intro videos and more.

Smart and thought-through onboarding allow engaging your customer with your app without them even noticing it. In fact, the correct onboarding is so important we've created a separate article which discloses Top 3 App Onboarding Practices – enjoy!
Step 7: In-app messages
Once we get a hold of our users emails, it's easy to start sending them promotional codes and feature announcements to their inbox. But we shouldn't. The only time those announcements are crucial and important (for users, for us – mobile app developers and managers they always are) is when our customers are actually using the app. So why not tell them about new feature incoming or a discount on their favourite plan as they have our app open?
In-app messages are said to increase user engagement 10 times more than the best emails do. So once your user has opened your app, don't hesitate to surprise him with a new "meditation package" or a "news category" once he's using the app. Announcing a new update for your app is also the best time to request permission for those push notifications you'd want them to receive.
Step 8: Push-notifications
Now, push-notifications have been estimated to increase user engagement and retention from 60 to 170 percent. Impressive, right? It is also said that your mobile app users who enabled their push notifications are 88 percent more likely to showcase increased app engagement as opposed to those who don't allow push-notifications in the app.

Increase your mobile app user engagement by segmenting your users into categories by age, interest, behavior, etc, which will help you boost engagement rates in both cases – create relevant push-notifications targeted to their needs, and predict when a user is about to make a purchase to send them an offer and make sure they proceed with their intention.

When enabling some sort of marketing automation in your app, make sure that both – your push notifications and in-app messages are shaped into a visual, interactive form. No one likes to read a long paragraph on your recent update, but everyone loves a cute animated character showing you around the app using only one sentence or a phrase at a time.

Step 9: Add some advertising
Mobile app ads can be also used for increasing user engagement for your mobile app. There is a number of great ad types that you can choose from and use to gain your users and their attention back. Here are some of them:
Retargeting:
Retargeting helps you to put your app in front of your lovely users while they are using social media platforms like Facebook, Instagram, Snapchat etc. By using deep linking, you can directly send them inside your app without wasting their time. You can also consider using Google to retarget your users.
Display Ads:
This ad type helps you show your existing users new discounts, possible rewards, or simply remind them how amazing your app is, in case they forgot.
Search Ads:
Search ads is a Google service for Android apps that lets you engage with users in moments of intent, meaning at the time they are looking for what you offer on Google Search.
Follow these steps to increase your mobile app engagement and make your users fall in love with your application over and over again!