In this comparison, we'd like to walk you through the top mobile analytics solutions available on the market. Once you have relevant data on user acquisition, activity, retention, you'll be able to make the right decisions on product development, targeting, and marketing strategy.
However, it takes time and a learning curve to implement and set up new tools so every stakeholder can make the utmost of them. The rule of thumb here is: Think twice and pick carefully.
Check out our mobile analytics tools list and see which one best fits your needs.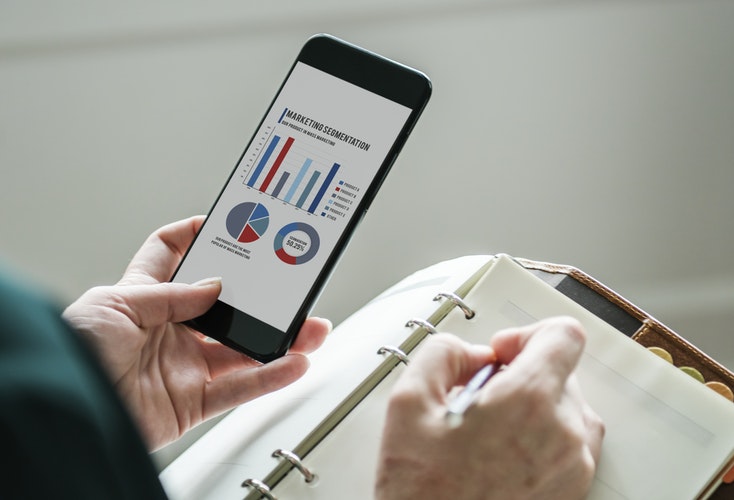 Note! Most tools deliver both web and mobile analytics, some solutions like Google or Flurry (Yahoo) unlock user acquisition and monetization opportunities as well.
Only have a couple of minutes? Skim through the comparison chart for quick results.
Otherwise, treat yourself to an elaborate overview below. The 'contenders' are placed in alphabetical order.
Comparison chart
Price
Platforms

/Integrations

Session/user-based
Deployment
Ease of use
USP
Data storage limits
Amplitude

Free up to 10M actions/mo.

~30 third-party integrations, APIs, iOS/Android SDKs

User-based

SDK + web dashboard

+

Behavioral Platform, Growth Engine

N/A

Appsee

Free up to 2,500 sessions/mo

~10 third-party integrations, APIs, iOS/Android SDKs

User-based

SDK + web dashboard

+/-

User Recordings, Heatmaps

N/A

Countly

Free if self-hosted.

iOS, Android, Windows, web SDKs, flexible trackers for each platform

Both

SDK + web dashboard.Corporate cloud

+

Self-hosted deployment, nice dashboards

No limit

Flurry

Free

iOS, Android, React native, tvOS, watchOS SDKs

Both

SDK + web dashboard

+/-

Advertising, monetization, benchmarking tools

No limit

Google

Free (limited to 2M hits per month)

iOS, Android SDKs, web APIs, IoT APIs

Both

SDK + web dashboard

+/-

The Google ecosystem, tracking of goal flows

N/A

Localytics

Free with limitations. Paid from $95/mo.

iOS, Android, Web, React Native, Apple TV, Windows SDKs

User-based

SDK + web dashboard

+/-

All-round analytics, UA, retention

No limit

Matomo

Free standard on-premise edition.

Enterprise (local) – $5,900/yr, SaaS Edition – $65/mo.

iOS/Android SDKs, over 70+ third-party integrations

User-based

On-premise, Cloud

+

Advanced security features

No limit

Mixpanel

Free (up to 25K data points/mo.), Startup ($99/mo.), Biz ($999/yr), Enterprise (upon request).

iOS, Android, Web SDKs

Both

SDK + web dashboard

+

Behavior engine, Feed activity

N/A

Segment

From Free (100K events/mo.) to $349 (20M events/mo.).

Hundreds of mobile, server, object and event cloud integrations. iOS, Android SDKs

Both

SDK + web dashboard

+/-

Segment Live Stream

N/A

Smartlook

Free (up to 50,000 sessions/mo.)

Android, iOS, and React Native SDKs

User-based

SDK + web dashboard

+/-

Always-on recordings – visual analytics

No limit

Woopra

Free (500K actions/mo.), Pro ($999, 5M actions), Enterprise (50M+ actions)

Integrations through AppConnect, multiple third-party platforms, OS and Android SDKs

User-based

SDK + web dashboard

Real-time analytics, customizations.
1. Amplitude
Amplitude is a product analytics application for mobile (iOS and Android) and web. The solution employs behavioral analysis of mobile users and allows app developers to forecast retention, visualize engagement, group users by actions taken, etc. Amplitude Analytics includes the Taxonomy solution to plan and manage product data, the Insight tool to render real-time notifications, Scale to monitor actions of daily active users, and Accounts to generate account-level data for B2B vendors.
The key product features encompass:
Real-time analytics

Retroactive funnels

Retention tools

Granular user segmentation

Ample

integration

capabilities, and more.
Like most solutions in our mobile analytics tools comparison, Amplitude offers three pricing plans: Free, Growth, and Enterprise. The free edition covers up to 10M user actions monthly. Contact sales to learn more about the paid plans.
Pros:
Easy-to-use interface for in-depth analysis

Custom dashboards for different user roles

Smooth integration with third-party tools, including the Amazon Redshift high-scalability storage.
Cons:
Lacks aggregated data views, no way to group numbers

No step-by-step guide on startup.
Amplitude is definitely one of the top picks among popular mobile analytics tools, and its Behavioral Platform and Growth Engine really stand out from the crowd.
2. Appsee
Appsee is another great choice when it comes to real-time analysis of mobile app user behavior. Appsee offers app developers and marketers a nifty User Recordings feature to grab videos of individual user behavior. Comprehensive Touch Heatmaps visualize user interactions with various UI elements.
The tool also spans all the standard features you'd expect from mobile analytics solutions:
Conversion funnels

Retention analysis

Action cohorts, and more.
Appsee is available in a Free edition but once you are past one app with 2,500 monthly sessions, you'll have to switch to Premium or Enterprise. Both Free and Premium plans come with a 14-day trial.
The paid options extend your functionality to 1M user recordings, up to 20 team members, elaborate crash and reporting videos, and more.
Flooded with options?
Contact the InsightWhale team to choose and setup the best Mobile Analytics Tools for you 🙂
On the integration front, Appsee delivers lightweight SDKs (5M for native iOS apps, 1M for native Android apps), and a host of integration options across developer engines, platforms and third-party mobile analytics tools.
Pros:
Videos for measuring UX and identifying behaviors.

Very easy to integrate: it just takes a few lines of code

The support team is doing a good job.
Cons:
The interface may seem a bit overwhelming so the solution implies a learning curve

Just a taste of the rich functionality is available free of charge. Need deeper insights? You'll have to pony up.
Appsee has a strong foothold among top mobile analytics tools. The User Recording and Heatmap really nail it, and attract marketers and UX pros who take their users seriously.
3. Countly
Countly is an open source web and mobile analytics/marketing platform currently tracking 1B identities in over 14K mobile apps. The solution reveals user actions so you can adjust your marketing strategies on the fly. Along with analytics, Countly offers business customers the advanced security requirements, white labeling options and on-premises rollout.
What kind of info can you get for each app?
Events and segmentation by usage scenarios

User loyalty, engagement, retention

Sessions and their frequency

Geo, carriers and platforms

Device models and application versions.
Countly goes free if self-hosted so it may bring your mobile analytics tools costs down to zero. The enterprise edition adds premium plugins (and custom plugin/SDK development services), granular data, SLA, rebranding options, analytics consultancy, and more features. In case you're interested, request a 30-day trial and ask for a quote.
Pros:
Open source with all that it entails

Streamlined user interface

Ability to track sets of funnels that you can manage in the app

Real time data flow, easy-to-navigate dashboards.
Cons:
Google API is not as polished and well-documented as it could be

Countly lacks cohorts analysis

Somewhat heavy on the server requirements.
Any mobile data analytics tools comparison should give due credit to Countly for self-hosted deployment. It also puts in some great dashboards for data mining and event tracking. A robust choice for budget-savvy companies.
4. Flurry Analytics
Part of the Yahoo Developer ecosystem, Flurry Analytics is a mobile app analytics platform that benefits iOS/Android/tvOS/watchOS developers. What's special about the platform? Flurry allows you to track user behaviors across multiple platforms, and it's free.
What's inside?
Behavior monitoring through events

Usage tracking (active users, sessions, frequency, retention, etc.)

UA analytics

Funnels analysis

Cohorts generation

User segmentation (age, country, app version, access date, etc.)

User interests, intent database, personas

App demographics powered by AI.
Flurry enables the developer to build up to 10 custom dashboards or employ an all-in-one standard view. The platform also offers monetization tools and allows you to match in-app metrics against third-party benchmarks in the category. Flurry is, by all means, a top player among mobile analytics solutions.
Pros:
Free of charge

Easy to

integrate

Clear insights into user paths and funnels
Cons:
Relatively difficult to navigate when in-depth analysis is required

Hard to spot errors in the UX.
Long story short: Flurry mobile analytics is available at no cost and performs with flying colors. It may lack the sophisticated behavior features offered by other mobile analytics tools but then again 'he who receives a gift does not measure.'
5. Google Analytics
The old good Google Analytics (GA) covers mobile and desktop publishers, app developers, and advertisers. Naturally, Google keeps close ties with its other services such as AdWords, AdSense, Google Display Network, and others. Google ensures data analysis across websites, apps, IoT devices, brings along configurable APIs, event notifications, multi-tier access controls, and more.
GA works for both Android and iOS and is generally free unless you opt for a specific enterprise plan.
What are the insights delivered by Google Mobile Analytics?
User acquisition: track where the users are coming from, the number of sessions, revenue, etc.

User profile: new/repeat users, geo, language, app version, and more

Event tracking: get engagement stats, crash alerts, and performance reports.

Funnel/user path: track conversion and manage your goal flow.
Feel free to embed a GA SDK and start tracking user behavior right away. It's well-documented, fast, and easy to implement.
Pros:
It's free and easily accessible

Enroll yourself in Google Analytics Academy and learn how to get in-depth information

Gather data from other popular mobile analytics tools

Create custom objectives and see how they are met

Create tailored reports.
Cons:
GA is big, and it does imply a learning curve

The look and feel may be somewhat overwhelming for beginners.
However promising it may be, Google Mobile Analytics is still a spinoff of its web sibling. It's relatively new, hence it may fall behind immanent mobile-focused tools. Also, keep in mind that Google Analytics has a limit of 2M hits per month whereas Flurry and other vendors do not impose such restrictions.
6. Localytics
Localytics offers mobile app user analytics (incl. Predictions, Attribution, Mobile CRM, APIs, etc.), engagement tools (Audiences, Push, In-App, Places, Inbox, Remarketing) and optimization tools (True Impact, A/B Testing, Uninstall Tracking, Funnels).
Other key features include:
Sessions

Events

Retention

LTV, and more.
Like some other mobile analytics tools, Localytics charges its customers based on data volume. The Community edition is free, Premium will set you back at $95/month per app, Enterprise starts at $895/month/unlimited apps, Enterprise Analytics and Marketing is priced at the minimum of $1,790/moth/unlimited apps.
The solution provides wealthy integrations and APIs. The Android SDK is just under 1M in size, the iOS package is somewhat above average with 7M.
Pros:
Analytics and marketing tools under a single interface

The option of push notifications to users and user groups
Cons:
Restricted amount of correlations, limited types of analyses.
Localytics is probably one of the most feature-packed offerings in our mobile analytics tools comparison. It's a Swiss army knife for user engagement and retention, and as such – a one-stop solution for app marketers.
7. Matomo
Matomo (formerly Piwik) is open source analytics for web, mobile apps, and intranet portals. It offers enhanced privacy features and professes a solid approach to data ownership and software security. The platform is multilingual (50+ localizations) and fully customizable according to the customer's needs.
What's inside Matomo Analytics?
Event and content tracking

Data updated in real time

Visitor journeys

Goals and conversion tracking

Analysis of site search

A rich collection of free and paid plugins.
Matomo enables 70+ integrations with CMSs, ecommerce, as well as third-party mobile and web platforms. Matomo comes with a lightweight, easy-to-integrate SDK. The analytics front end is available via a web GUI or native iOS and Android apps.
As many competing mobile analytics solutions do, Matomo can be deployed on premises or in the cloud. The standard on-premise edition is free whereas the enterprise version starts from $5,900/year. The SaaS Edition (Cloud) is charged at $65/month.
Pros:
No limits on data storage and data collection

Nifty tracking of daily traffic

Ability to link goals with marketing campaigns.
Cons:
The visitor log only allows you to look one day back

There's no way to see how much time the user spent on each page, just the total visit length.
What sets Matomo Analytics apart is its advanced security tools and flexibility. No data limit is also a good thing, and it comes in small, affordable packages.
8. Mixpanel
Mixpanel, "Product Analytics for Product People", is an all-round event-based tool that covers both mobile and web analytics. Mixpanel helps product owners analyze customer journeys and taps into user behavior and monetization. It also enables marketers to pinpoint app issues and prevent user churn, discover the best working content, and boost engagement.
What places Mixpanel among the best mobile analytics tools? Features in a nutshell:
Automatic event tracking

Engagement tracking

Retention analysis

Cohort analysis

Elaborate queries based on demographics and events

A/B testing

User paths and funnels

Real time data updates.
Mixpanel comes in free and paid editions. There are four plans available: gratis, Startup ($99/month), Business ($999/year), Enterprise (contact Mixpanel for a quote). Keep in mind that the free version is limited to 25,000 data points per month. A data point is registered every time you track an event.
The solution features a list of essential data-in and data-out integrations. While this portfolio may seem mediocre compared to other mobile analytics solutions, Mixpanel still covers a number of e-commerce solutions, helpdesks, CRMs, and third-party systems.
Pros:
User-friendly interface, easy-to-create funnels

Live activity tracking and in-depth analysis

Behavior alerts: notifications on product use

Ability to track events separately or create sequences of events (funnels)

Automatic integration of iOS events.
Cons:
The backend employs NoSQL so there may be issues when managing large chunks of structured data

Data points restriction in the free edition.
All in all, Mixpanel duly belongs with the top mobile analytics tools. The solution provides clear behavioral insights, and its nifty Activity Feed lets the marketer see a timeline of every user in the app from day one.
9. Segment
Segment is a user data management and analytics solution that consolidates relevant data from multiple sources. You can access all data and automate it in Segment leveraging Amazon Redshift. That's how you get insights into your app usage, trends, revenues, and performance. Segment's live stream enables marketers to view events in real time; you can also integrate the Segment plug-in with an ecommerce system or mobile analytics tool of choice.
What does Segment Analytics have under its belt?
Real-time event analytics

Customer data management

Query data in Amazon Redshift, SQL data visualization

Data aggregation from multiple devices

Analytics for ecommerce

Collaboration tools

Raw data storage

Unlimited projects

Webhook integration.
Segment is available in multiple plans: Free/100K events/month; $29/1M events/month; $79/10M events/month; $349/20M events/month. A pretty generous offer compared to other popular mobile analytics tools.
Segment Analytics is equipped with hundreds of mobile, server, object and event cloud integrations. The iOS and Android SDKs are easily embeddable and well-documented.
Pros:
Ample choice of services

Great customer support

Smooth integrations.
Cons:
Might be slightly overwhelming at first glance, but it's worth the time invested.
Segment Live Stream is yet another name for real-time event monitoring adopted by top mobile analytics tools, and Segment delivers on the promised as regards ease-of-use and transparency. The platform displays data in a handy fashion so you can always track what's going on, and what you can do to boost conversion rates.
10. Smartlook Analytics
Smartlook is a qualitative analytics tool for web and mobile. It's customer base spans over 200K businesses and provides in-depth analysis of user actions. Smartlook Analytics enables real-time visitor recordings and heatmaps for user behavior, automated event tracking, and conversion funnels.
What's inside Smartlook?
Always-on recordings – visual analytics

Visitor tracking and journeys

Unlimited events and funnels

30 days data history

Advanced filtering

API and user identification

Conversion tracking and CRO tools, and more.
Smartlook Analytics offers lightweight Android, iOS, and React Native SDKs, as well as a slew of third-party system integrations.
Price-wise, Smartlook lets you play free of charge within 50,000 sessions per month.
Pros:
Session recordings to analyze client behavior and make adjustments

Mapping customer behaviors, consistent feedback on user conversions.
Cons:
Missing context: it's hard to analyze large amounts of individual sessions.

Privacy risks for personal visitor data.
Always-on monitoring helps you get the utmost when it comes to user behavior. If you have the time and willingness to look into the recordings and glean specific insights, Smartlook Analytics is a solid choice.
11. Woopra Analytics
Last but not least in our mobile analytics tools comparison, Woopra delivers a customer-centered platform providing insights into customer behaviors. Woopra pulls and synchronizes data to generate all-round customer profiles, track user activity, and perform real time profile updates. In addition, the solution builds customer segments that seamlessly re-arrange based on user behavior fluctuations.
Key features of Woopra Analytics:
Real-time analysis of customer activity and relevant notifications

Customer profiles and segments

Funnels and custom reports

Triggered actions

Live KPI dashboards

Scheduled tasks

User retention reports.
Like its competitors, Woopra ships the core edition free of charge – with the limitation of 500K actions. The Pro edition offering 5M actions/month, 2-year data retention, advanced analytics and premium support, will set you back at $999 per month. Enterprises quotes (for companies aiming at the maximum of 50M+ actions/mo) are available upon request. All in all, the Woopra rates are in line with third-party mobile analytics tools costs.
Woopra enables integrations through AppConnect, and easily communicates with Salesforce, Marketo, Zendesk, and other popular platforms. Feel free to grab Woopra's lightweight iOS and Android SDKs on Github.
Pros:
Easy to use for beginners and experts alike

The efficient live view dashboard

Daily stats and history on specific customers (CSV export available).
Cons:
Setup of funnels may be confusing (a lot of conditions have time-related rules)

User explorer could use an upgrade for improved event filtering and grouping.
Woopra Analytics does its job just right, and delivers solid data-driven analytics and reporting. It also allows for a wealth of opportunities to tweak and tune: create custom views, reports, and dashboards based on your KPIs.
In conclusion
While picking your mobile analytics tools, make sure you employ a healthy mix of qualitative and quantitative parameters, you are in full control of your goals and KPIs, and your platform of choice provides the right integrations.
The solutions may vary by cost, deployment method, and unique selling propositions, so you need to define what's crucial to your specific app and business: funnels, demographics, events, user behavior patterns… The list goes on, yet it's safe to say we're all looking for the big picture – or the holistic customer journey with its touch points, potential bottlenecks, and growth factors.