People are in love with efficiency, using their phones to complete all their daily tasks starting from participating in a conference call, to ordering sushi takeout or one in a lifetime wedding ring. Mobile apps are taking a bigger piece of a market pie each year, predicting to reach $189 billion in revenue by 2020.
Not bad, huh? And even more so, a recent study determined that the average American checks his phone every 12 minutes, spending 90% of that time on mobile apps.
So whereas you are a SaaS business looking to be present in the life of your subscribers' life more using a private cabinet, or an ecommerce store wanting to reach your customers with your deals at the most convenient time of their day, mobile application development is an essential step in the expansion of your business.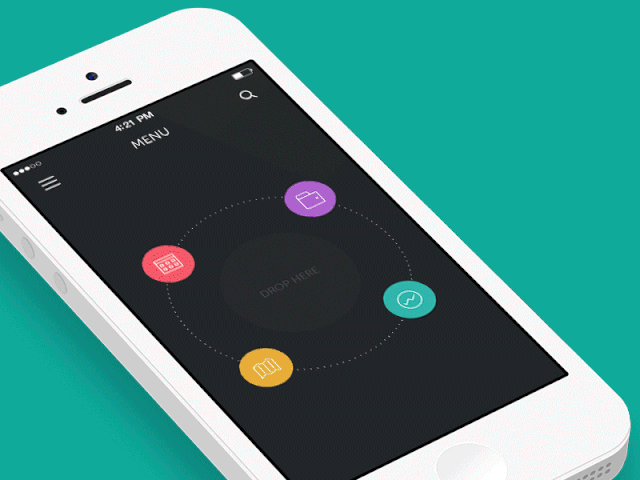 Why is analytics for mobile apps so important in order to make business decisions? Well, that is because analytics allows you to see which mobile app solutions work and which – don't. Analytics shine a light on your mobile app's progress, without which you stay in the complete knowledge darkness.

Difficulties in Mobile App Analytics
Before choosing a mobile app analytics platform, you have to learn about the pitfalls that can greet you on your forward. Here are the 3 reasons mobile apps can find it difficult to receive data:

1) First of all, it is in your company's best interest to set up a single mobile app analytics Software development kit (SDK). Each SDK no matter how progressive loads a large number of data and therefore slows down the mobile application at a certain level.
That's why when implementing your analytics system, you need to make sure there is only one SDK, in this case, either Mixpanel or Amplitude, since using a number of those will definitely worsen the performance of the mobile application, especially if a large number of non-standard metrics are implemented.
2) Second, we all know that usually, we can easily implement changes for web by simply using Google Tag Manager (GTM), but things are different when it comes to mobile app analytics. There is a GTM for mobile applications, but its use is more complicated than it is for web and the features are limited, which means there are setting you'll have to implement on the app's side.
That means labour costs for an analyst and developers are higher for mobile app tracking solutions than for web.
3) Lastly, it's hard to track ads from outside sources when it comes to the mobile app analytics space. For example, it is unfortunate, but a well-known fact that when you use Google Analytics for tracking apple products, some data can and will get lost. So this is why mobile app owners use additional mobile app tracking solutions like Adjust & Appsflyer that can do a much better job at determining which advertisement medium the user came from.
And this is also the reason why you should be sure in the mobile app analytics solution for your ecommerce mobile or a SaaS mobile app. Choosing the right mobile app analytics tool will help you avoid spending the additional exhaust of your developers' time in the future.

Top Mobile App KPIs
Before making a final choice in the Mixpanel vs Amplitude debate, it's imperative to decide on the Key Performance Indicators you'll have to track using either of the mobile app tracking solutions.

This is why we will list all of the important mobile app KPIs here:
Source/medium – the place where people who perform the targeted actions come from
Users behaviour – the record of how users behave in the mobile application
User lifetime value (LTV) – the amount of money app user brings over a lifetime
Average revenue per user (ARPU) – the number of money user brings on average
Average revenue per paying user (ARPPU) – the amount of money paying user brings on average
Return on investment (ROI) – a ratio between the net profit and the cost of investment
Total addressable market (TAM) – revenue opportunity available for a product or service
Serviceable Obtainable Market (SOM) – is the segment of TAM targeted by your products and services which is within your geographical reach.
Retention – a percentage of customers that stayed with the app over a time period
Reach – a number of unique customers exposed to the content or an ad campaign
Impressions – a number of the total times your content or an ad has been displayed
Clicks – a number of times a user clicks on your ad, CTA or app element
Cost per install (CPI) – the amount of money it takes to get a single app install
Amplitude vs. Mixpanel
Before looking at the Mixpanel vs Amplitude comparison table, we have to admit we can't stress enough one important thing. Each mobile app SDK system has its own limitations, which means there is a big chance will have to abandon some of the original functions, or add an additional system, like Adjust or Appsflyer for attribution, for example.
It is very important to think over all the settings in advance in order to choose a mobile app analytics tool that satisfies your mobile app needs by a hundred percent.
Parameter/Platform
Amplitude
Mixpanel
Demo
Available right away
Available after booking an appointment
Free plan
Free forever, including access to core analytics, unlimited data retention, unlimited user seats
Free access to all analytics features, including flows, cohorts and more
Paid Plan
Determined after a call with sales
Starting at $779/year for 1,000 MTUs, and $60,000/year for 100,000 MTUs for enterprises
Default features
+Charts and elements are highly customizable and easy to navigate even if you are not familiar with data analysis.
+Default events existing for every possible action user takes.
– No standard dashboards
+ Enables easy visualization of user event data without the need for IT intervention.
– Mixpanel requires an explicit setting of events from your app.
+ Provides basic dashboards
Integrations
Has 32 native integrations with major data sources like ITines, Tableau, Optimizely, Slack, etc which you can easily set up under this link.
Has 37 native integrations with less known sources like Zoho, Visible, PieSync, Forest etc you can easily set up and find under the link here.
API availability
Yes, RESTful APIs for exporting raw data and charts
Only with a Growth Plan and up
Free perk
10 million monthly actions limit
1,000 monthly tracked users
Server-to-server export
Available
Available
Clients
Microsoft, PayPal, Twitter, Cisco, Capital One etc.
Shutterfly, Expedia, Starz, Samsung, BMW etc.
Support
No on-call support, just ticket submission
No on-call support, just ticket submission
Amplitude Review

If we talk reports, Amplitude is a clear winner. Its interface is much easier to create, navigate, and what's more important – read, after all the important mobile app analytics have been imported.
That said, you can use Amplitude mobile analytics to build complex funnel analysis charts and behavioural cohorts on top of all of the other more simple mobile app tracking features. You can also create your own custom formulas and metrics to accommodate any unique measurements and events you want to track.
The API documentation of Mixpanel and Amplitude are quite similar, yet Amplitude presents fewer setup steps and a more user-friendly setup process when it comes to user unification, on top of providing more data insights post factum. Although the initial dashboard setup will take more of your time due to customization, the provided data insights will be more deep with advanced industry reports as opposed to those of Mixpanel.
Mixpanel Review
If you are not really about customization and setup of your dashboards, Mixpanel will fit you just right. Mixpanel analytics allows you to start your mobile tracking journey without much ado with a set of pre-made dashboards ready for you.
Striving to be a mobile app analytics all-in-one tool, Mixpanel is highly well-built for sending data out to external sources like AppsFlyer or Tune, integrating with various CRM platforms and even some advanced Mixpanel AB testing.
On top of that, Mixpanel has built-in SMS, push or Mixpanel in-app notifications to signal your team on any important updates regarding your app and – yes, you read that right – marketing automation suite. Not only Mixpanel analytics will provide mobile app tracking of all of your data, but it will also identify industry trends, offer insights on the reasons behind marketing findings, and will help optimize your ad budgets based on that.
Conclusion

In the Mixpanel vs Amplitude debate, there is hardly an obvious winner. Each of the tools is a top-notch mobile app analytics platform with hundreds of hours towards perfection invested in it.
Each was built with a specific purpose, and your decision lies in choosing the one that goes in line with your company's resources and needs the most. Amplitude is a clear winner in the actionable analyses competition, providing in-depth data-driven insights on product analytics and user behaviour with it. Mixpanel is more of an all-in-one mobile analytics tool, combining A/B testing, marketing and CRM features.
It is up to you to determine which one will help propel your business best, and when you need any help or want to chat about it feel free to fill out that short form below 🙂