Digital Marketing Experts at InsightWhale utilize advanced digital marketing techniques to help their clients achieve high SERP rankings, fast organic growth and ever-increasing long-term revenue. GoodFirms recognized this successful approach and have listed InsightWhale agency as a top digital marketing company in Russia.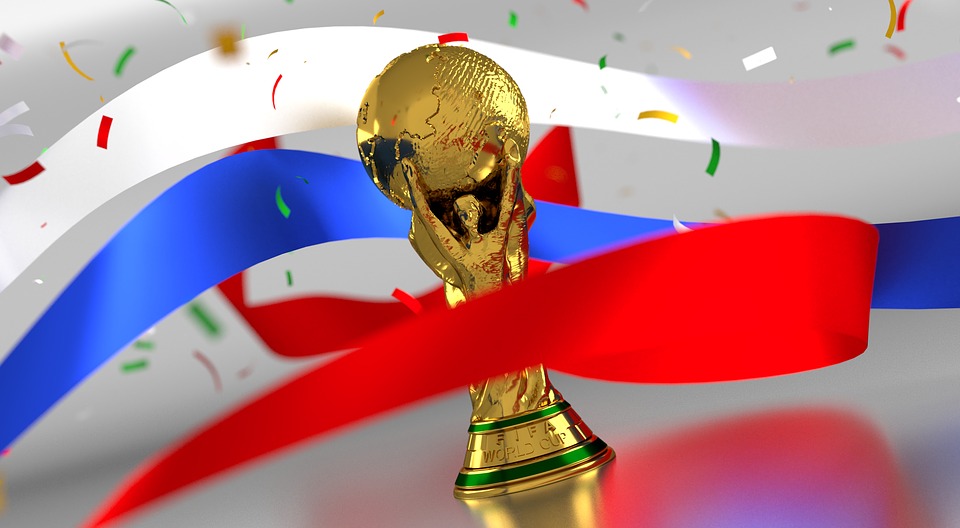 Overview of the Company
InsightWhale is a remote team of professionals, headquartered in Moscow, that steers up and boosts businesses of its clients worldwide. The company empowers its clients with proven marketing technology and data-driven approach while leveraging their current web statics and CRMs. The agency possesses a fully remote team of experts catering CRO, Web Analytics, and other digital marketing services to the medium-sized businesses around the globe, among which are Europe, Australia, United States etc.
InsightWhale's mission is to deliver tangible monetary value to its customers by providing tailored, out of the box solutions developed for each specific company request. Building solid customer relationships with their clients, while going an extra mile to help them achieve and surpass the goals they've established, is what makes InsightWhale stand out among other digital marketing agencies. The company has more than four years of hands-on experience in Web Analytics & CRO under its belt, adding every proven cutting-edge technology to its toolbox.
GoodFirms Evaluation Process Methodology
GoodFirms is a B2B research and review platform that assesses various service providers by examining their overall performance based on three parameters – Quality, Reliability, and Ability. Similarly, the research team evaluated InsightWhale and placed it among the most reliable digital marketing service providers in Russia.
❖ Digital Marketing Services:
With the expansion of tools and technicalities, marketing expertise is a must for any company willing to strive on the online front. The InsightWhale team makes their clients succeed in their niche by providing highly profitable digital marketing services.
The InsightWhale team is Google Certified, utilizes Google Analytics, Tag Manager, Data Studio, event-based analytics like Amplitude and KISSmetrics for more than 4 years and assists with any tasks related to these tools, including setting up goals, events, funnels, e-commerce, and more. The in-house digital marketers also provide real ROI using all trending ad networks, including Google Ads, Bing, Facebook, Twitter, etc.
Therefore, thanks to its work ethic and experienced digital marketing professionals, who've effectively managed the big accounts, InsightWhale has succeeded to lead among the top digital marketing companies in Russia at GoodFirms.

❖ SEO Services:
At InsightWhale, the SEO team's main focus is on the clients' goals and needs. The company believes in the multiple step approach, which includes the in-depth preliminary audit, website and application optimization, analytics monitoring and implementing change based on the established goal and new findings.
The InsightWhale SEO team maintains transparency and white hat tactics to boost the ROI of the clients' business long-term. Their range of Search Engine Optimization services include:

Trends analysis and development of SEO strategy
Setup of Webmaster tools, including Google, Bing, Yandex etc
Keywords strategy analysis: assessing existing and developing new keywords, preparation of the semantic core
Optimizing meta-data (titles, descriptions, H tags), Improve content quality (duplicated content, using needed keywords, etc.)
Website configuration, including technical and meta-tags
Mobile optimization of your application for SEO and ASO
Monthly report from SEO Professionals indicating the progress and the tactics for further improvement.
Live discussions with team members, work progress monitoring, directly contacting your project manager and SEO-specialists.
Therefore, due to offering a wide range of proven innovative services, InsightWhale has found itself among the top SEO agencies worldwide at GoodFirms.
❖ Conversion Rate Optimization & UX/UI Services:
InsightWhale consists of a team of expert developers, designers, marketing specialists and strategists who provide tailored solutions for each given goal and problem presented. Offering a successful all-way-round solution requires taking into account your website usability, user flow, conversion retention etc, which is exactly what InsightWhale team is famous for.

The company uses User Experience and User Interface tools, in conjunction with Conversion Rate Optimization techniques, to develop smart prototypes and end-to-end designs for websites and applications of all sizes. By using the data and insights, generated with digital marketing platforms and apps, the agency ensures that the web and mobile design reflects the message target audience wants to hear.
From building the strategy to the accomplished design, the experts work jointly with the clients to make sure that the end result is matching & exceeding clients' expectations and requirement.
Thus, creativity and usability are pondered at every stage of the project to ensure the client is satisfied with the end-product. This approach by the expert web designers makes InsightWhale lead among the web designers in Moscow enlisted at GoodFirms.
About GoodFirms
Washington, D.C. based GoodFirms is a maverick B2B research and reviews company that helps in finding digital marketing, SEO services, and web designing companies rendering best services to its customers. GoodFirms' extensive research process ranks the companies, boosts their online reputation and helps service seekers pick the right technology partner that meets their business needs.
About the Author
Anna Stark is presently working as a Content Writer with GoodFirms – Washington D.C. based B2B Research Company, which bridges the gap between service seekers and service providers. Anna's current role lingers her to shape every company's performance and critical attributes into words. She firmly believes in the magic of words and equips new strategies that work, always in with ideas, something new to carve, and something original to decorate the firm's identity.