Is your business expanding, and so is your desire to get more precise insights on your customers? If so here is an article that will help your company become data-driven and a step-by-step guide on setting up Google Analytics. Go over each point and you'll never have to deal with inaccurate, lost or duplicate data ever again.

Ready? Let's begin!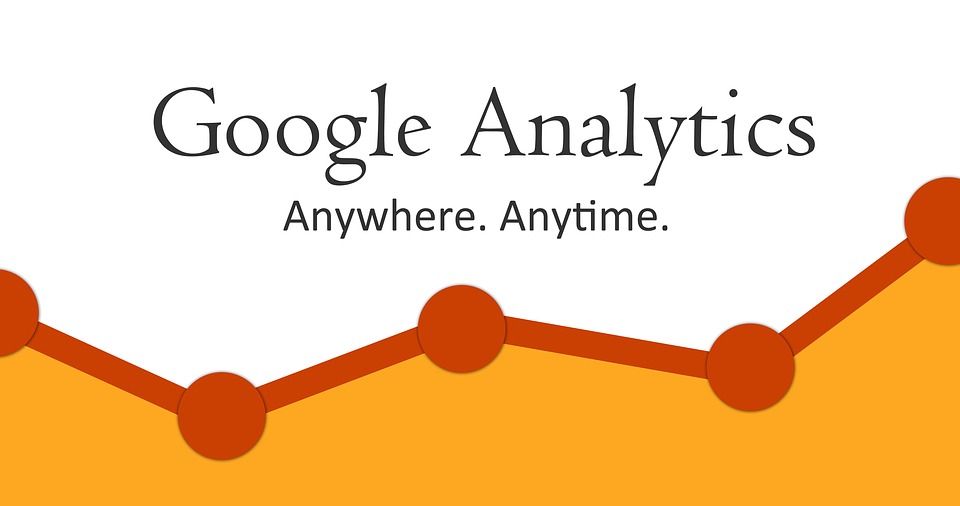 Step 1. Measurement Plan creation and Naming Conventions
First things first, start with creating your measurement plan – a document that "translates your top-line business objectives into metrics and dimensions you can measure on your website".
There is an ocean of information flooding your Google Analytics every day. It's important to sort out which sales & Google Analytics goals you are pursuing and measuring which KPIs will get you there.

Since you have a large number of actions performed by each user on your website every minute, we can't stress enough how crucial it is to properly name your conventions. There is no one-fits-all solution to this task, as each company prefers to name their conventions in their own manner. When naming your conventions, make sure event tracking is easy and transparent to read.
For example, instead of calling the event "Watch Homepage Video", make it more easy to understand by using "Homepage: Watch Video".

Step 2. Set up Views
The way you view your information defines what you see out of the whole ocean of data. This is why the second step on your way to setting up Google Analytics is to create three basic views:

Raw Data View – reflects all of the data tracked and collected by Google Analytics, showcasing the total stats and traffic on your website.
Test View – utilizes the same settings as your "Main View" used for typical tracking and reporting means. Once you're happy with the results of the given Test filter, you can make it your Main view
Master View – main view, or Master view, is the Google Analytics filter made for your every day reporting.
Step 3. Configure Filters
Let's put this straight – filters are one of the most useful tools when it comes to Google Analytics. The main idea behind installing filters in Google Analytics is to utilize user segmentation. Google Analytics filters allow you to divide your users according to their home countries, preferences, shopping choices, actions on your website and a whole list of additional attributes.

Say you had a poll asking your customers to choose which morning routine they prefer best – running, yoga exercises, other or no recurring morning ritual at all. You can use this info to split users into categories and target your new sports accessories accordingly. Monitoring how various segments behave helps owners and marketing heads understand their target audience and personalize the products they're selling accordingly.

You can find all about setting up Google Analytics filters in our great article here – Google Analytics Filters Best Practices.

Step 4. Exclude Technical Query parameters
Data accuracy is crucial to any Google Analytics account functioning. To make sure you base your marketing decisions on the info without spam, internal traffic, or duplicate data filter out all of the technical query parameters of your data.

Luckily, you can easily do so using one of the three methods below:

Using Google Tag Manager
Using Google Analytics view settings
Creating a filter that excludes all query parameters
Step 5. Set up Events and Goals
Define your Google Analytics goals in your dashboard by simply choosing which KPIs are important to you – like the number of sales on a certain product or the number of people viewing your demo – and decide which events, actions users take on your website, will get you there. They are closely correlated even though at first it might not seem so. Here is a perfect events to goals example.

Have you noticed that people are more inclined to subscribe to your services after reading the "Why us" page? Then to achieve your goal of receiving more subscriptions focus on getting more people to read that magical "Why us" page. This is how driving the numbers up on certain events will get you closer to achieving your set marketing and sales goals.

Step 6. Set up User ID tracking
Good news! In Google Analytics not only you can monitor the whole picture of the sales progress, but you can also review each customer's action in particular!
The thing is, each logged user gets assigned a unique user ID, which is then sent to Google Analytics, and you can find out how to set up here.

By using a unique user ID you can find out everything he or she does on the page starting from the time they spend on certain activities, on certain pages, what buttons they clicked and products reviewed. User ID will be also quite helpful when combined with custom dimension – any text data like age, gender, interests, etc. that can help segment users – and allow you to check behaviour and written answers for a specific website user and define common patterns to improve your product.

Step 7. Implement Custom Dimensions and Metrics
Google Analytics is pretty awesome. Not only you can monitor your users' behaviour on your website in terms of clicks, scrolls, downloads and movements, but you can also set up custom dimensions and metrics using Google Tag Manager! Does your app count the number of steps your users take daily or monitors their heart rate using a phone camera?

If so, you can easily collect and segment your users according to this data and make their personalized website experience even more personal. In this step set up and track your Google Analytics goals and events for the most important user's actions like forms fillings, specific URLs views, button clicks and add custom events for those specific only to you.

Step 8. Set up Enhanced Ecommerce
Ecommerce is evolving fast, and so is Google Analytics. Although Ecommerce extension for Google Analytics has been around for a while, their Enhanced Ecommerce plugin has come out a couple of years back and is exactly that – a more comprehensive, complete, enhanced version of the first Google extension. To get clear and accurate data on your customers' purchases, carts, checkouts and pretty much every move they make once entering your online store, to procced with Google Analytics ecommerce setup on your website.

To help you go through the process fast and pain-free, we created a special Step-by-Step Guide on Ecommerce Tracking Set Up in Google Analytics you can access for free by clicking this very link.

Step 9. Track sources and medium
We all know the single most important KPI of all when it comes to any business – ROI, or Return on Investment. When we allocate money to marketing campaigns and activities, it's important to understand which ones work and which ones don't really bring any new sales to our budget. This is why it's so crucial to make sure your Google Analytics reports display correctly tracked sources and mediums, which are the terms used to describe the channel your leads came from.
Was it your Facebook campaign that was so effective, or maybe a guest post on the influencer's blog? No way to find out without making sure your sources and mediums are being tracked correctly, with no duplicates and lost data along the way, which you can do by checking out this hands-on article here.
For the same reasons don't forget to utilize the UTM links in your advertising campaigns using Google Analytics Campaign URL Builder right here.

Step 10. Link additional platforms
Google Analytics is only as effective as the broadness of sources that supply information to it. So if you're looking for more accurate data – add more sources to pull it out from.
Connect your Google Analytics with ad cabinets like AdWords, Social Media accounts, Search Console, info on your website optimization from your Google Optimize – all of this data should be present in your Google Analytics dashboard.

For example, Google WebMaster Tool shows how many times your ecommerce website was shown, for which keywords did it appear, and how far you've placed according to those keywords. And integrating Google AdWords with Google Analytics, for instance, will allow you to monitor how often do users click on your ads, which keywords work and which don't, and compare among other campaigns.

By using user segmentation and user ID we described above, we can find out why customers perform certain operations and take actions to inspire them in completing their user journeys.

Step 11. Set up cross-domain tracking
When the ecommerce became worldwide, so did websites. Now, most of the online stores just introduced a change of languages within one website, so if you're coming from France and the store's in English, it'll give you an option to choose French. But if you are a company whose inventory, target audiences, and advertisement campaigns differ from country to country, you will need separate URL domains.

Having multiple domains is great for a number of reasons, although due to the nature of Google Analytics each separate URL domain website counts as a separate Google Analytics property. So if you want all the info on all of your separate websites to show up in one Google Analytics dashboard, you can use one of the two methods to unify them: Google Tag Manager or hard code.

Google Analytics Tip 1. Add annotations
What's more important than monitoring Google Analytics reports on the account of improvements? Not much, yet how exciting it is to see a dramatic increase in sales, only to be devastated by the fact you have no explanation for these improvements! When a lot of people in the organization contribute to the analytics process, it can be hard to keep track which changes produced which results.

That's why we highly recommend using Google Analytics annotations. All you have to do is go to your Google Analytics dashboard, choose a time slot – a circle on the graphic – you want to annotate and type in your message, just like in the example below.
Using this marketing trick on how to set up Google Analytics will allow you to always keep track of your changes in one place while allowing for better team communication.
Google Analytics Tip 2. QA all data
No Google Analytics setup guide would be complete without Quality Assurance. Without making sure your data is correct, you can only hope your reports are accurate and precise. This is why we recommend to QA all collected data after your settings have been implemented. In order to do that you can get data from your website's backend or Shopify to compare the tracked results.

Use this Google Analytics setup guide and it's 13 steps to properly set up your account and when you have any questions please don't hesitate to contact our agency using the form below directly.