The children's e-commerce apparel industry is one of the most fast-growing online markets. Today's retailers are trying to drive growth in the children's clothing category by experimenting with a variety of features on their websites.
Here are some ideas and real examples of features you can implement to your kids' clothes website in order to improve the conversion rate.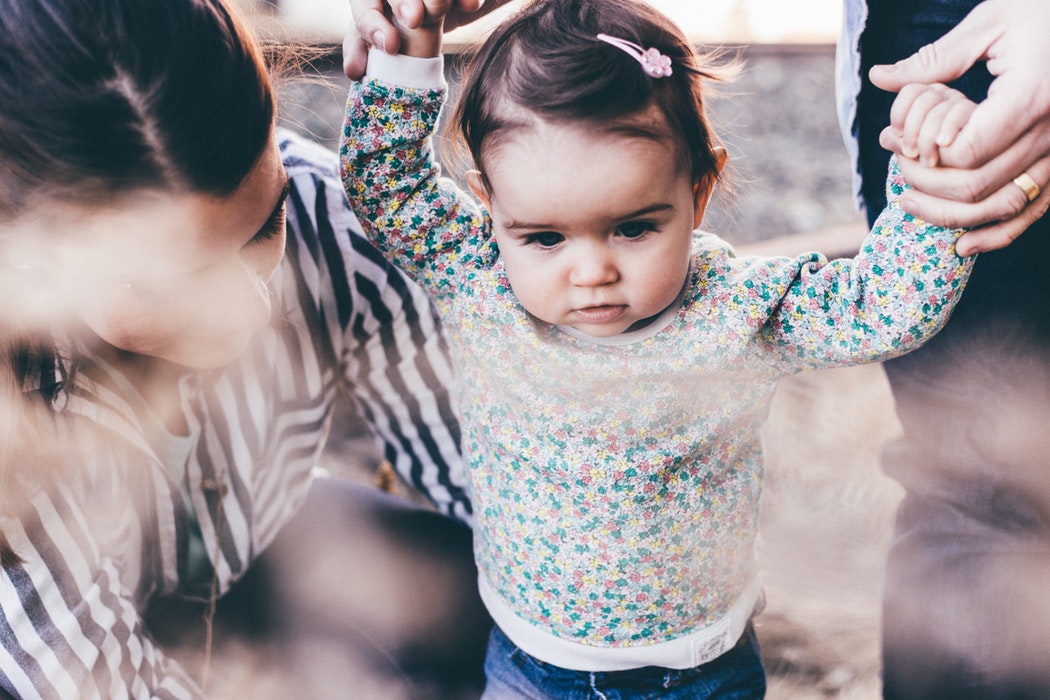 CRO Hack 1: Social proof
Social proof is one of the most powerful tools to increase conversions.
CRO techniques for leveraging social proof include using testimonials, social media buttons (likes, retweets, and shares), customer reviews, product ratings and systems that show the number of customers that have already bought the said product.
Choose one or multiple of the social proof methods and add it to your website. Remember to track your conversion rates before and after the implementation, so you see the true power it presents.

Here are some examples from other kids clothes stores:

Primary implemented reviews with a rating system to their product pages. Mentioning size fit and age of the child next to review reduces buyer uncertainty about choosing the right size and increases the likelihood of purchase.
The trendy toddlers implemented live sales notifications, which include real-time and recent sales popups. This is an effective social proof to create and increase customer trust. To achieve this effect all you have to do is add a plugin which fits your website system.
Sparkle in pink.com decided to put all their social proof to the homepage. You can see an artwork which shows how many subscribers they reached and right after customer testimonials.
CRO Hack 2: Visual categorizing
Your website visitors will have a much easier time navigating your products if you categorize them in a simple, clickable hierarchy. Using visual separation is especially crucial for kids clothes, were the main categorization contains primarily gender and age options.

Hopscotch and Primary help visitor choose for whom they are shopping right on the homepage, right from when a visitor first enters the website. This Conversion Rate Optimization (CRO) hack for kids' clothing stores eases users job in finding a category they are looking for and pushes the potential customer towards the next step of a sales funnel.
CRO Hack 3: Materials and age filters
When choosing the right clothes for their kids, many parents are concerned with not only choosing the right size of the garments, but also with the materials clothes are made of. So they go to category pages looking for fields with requirements for size, age and material. Include these filters at the top of the page or in the shop sidebar.
CRO Hack 4: Internal Search
Another CRO hack for kids clothing stores is to analyze what percentage of your visitors use the internal search on your website and calculate their conversion rate. Usually, on-site searchers are more likely to convert than regular website users.

Carters, for example, implemented an autocomplete search results with images of product previews. Adopting the advanced search functionality can greatly improve your customer engagement and conversion rate.
CRO Hack 5: Recommendation systems
Nowadays, almost every e-commerce store utilizes some sort of product recommendation system, which is no wonder, as such a system can significantly boost your website's CTRs and conversions.

Most of the children's apparel websites are also using the same recommendation system on the product pages.

Here is an example from Hopscotch.
From the backend side, the algorithm works as follows:
category type – dresses, colour – pink, and similar price range, or same-brand garments.

From the user side, there is an option to choose dresses from that brand, that colour or view all products of the category. By doing so, Hopscotch provides the next step to a visitor and keeps them browsing the site.
Sparkle in pink, for instance, recommends accessories on their clothes product pages. That's another recommendation method and an ecommerce growth hacking tip you can use on your website Recommending accessories for products can significantly increase average order size and value on your website. Moreover, implementing such widgets is easy from a technical standpoint.
This article is meant to provide ideas and Conversion Rate Optimization hacks to kids store owners or managers who are strategizing and monitoring work on the optimization of their websites. The only way to find out what works for your website is to use A/B testing. In fact, the best strategy for every online retailer is a continuous process of analyzing, testing, and implementation. Over time, all of these changes consistently boost your conversion rates.