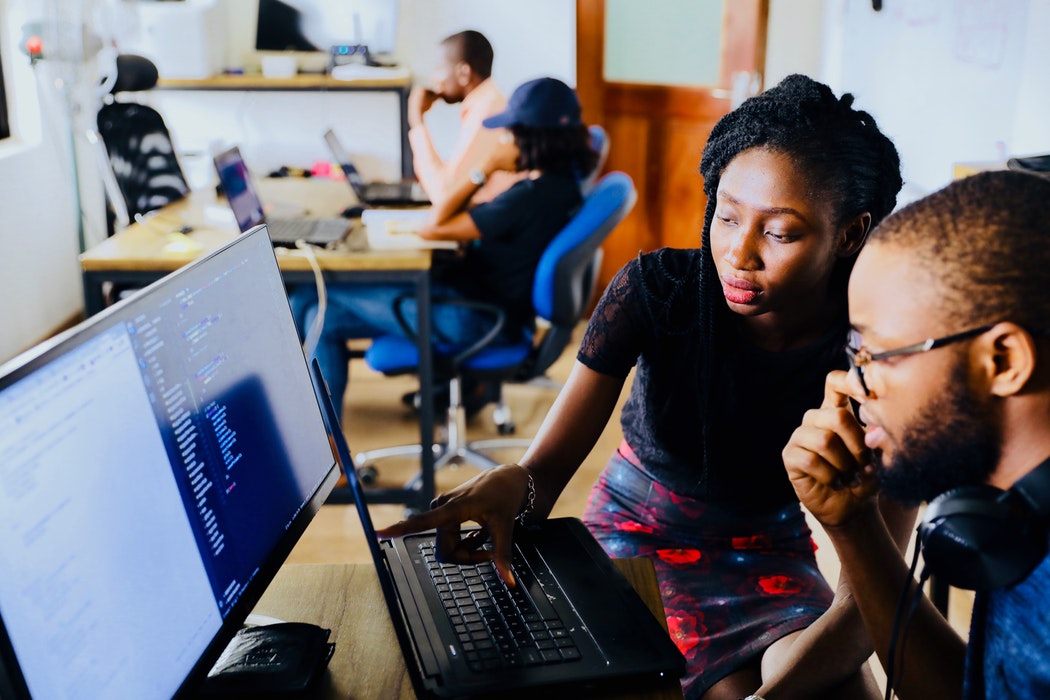 Often websites of development companies have the same issue – when a potential customer enters a website they can't understand what exactly this team develops.
Yet our main goal is to get the most amount of target leads from the website. Therefore, to achieve this, we need to describe the services of the company in a very clear way, so a potential customer will know what product they receive in the end.
Here are some ideas on how to increase conversion rate and optimize your website.
Hack #1 : Put a clear value proposition and your views on the homepage of your website
Many companies including start-ups and large enterprises, are looking for people with the same values and work ethics. Describe or even visualize how is work process carried out in your company and what is the vision behind it. It will help other companies to make a choice in your favour and serve as a great growth hacking tool.

Hack #2 : Include a clear description of your services for different segments of customers
The second growth hacking tip on how to increase conversion rate is to add a page naming and describing your services, which includes a portfolio for different segments of your clients' industries. Customers can be differentiated by the business type, such as e-commerce, SaaS, Mobile Apps, etc. and field of markets.

Hack #3 : Describe technologies you use
Usually, website developers include information about the coding languages they use, but in some cases, it doesn't really help the business owners to understand if it fits their needs or not. So one of the CRO growth hacking strategies is to focus on what's different about your software or technology opposed to others, and highlight that competitive advantage on your website.
Hack #4 : Add testimonials
Testimonials are the most powerful way to convince customers to chose your services and improve conversion rate. Here's another CRO growth hacking tip – include information about the company's location, their logos (especially well-known brands), etc so your targeting audience could associate themselves with your type of customers.
The testimonials should focus on specific measurable benefits of your services – not a generic description saying you are a great team, but pointing out why, how you've helped them etc.

Hack #5 : Make clear CTA to the contact form
Want to know the last tip on how to increase conversion rate? Here goes – after having convinced a potential customer to work with, make sure they can easily find a way to contact you. Place a clear call-to-action button (i.e. Contact us) in the header and make the header always visible, even during page scrolling, so a customer is able to contact you any time while exploring your website.