Choosing Data visualization software is a complex task. When you are swamped with large amounts of information coming from your data analytics tools, the task of organizing and understanding your data becomes apparently critical.

This is why we choose to review the two best data visualization software on the market and decide which one – Power BI or Google Data Studio – is the best fit for your business. We will examine and describe the different features of these two best data visualization tools under each section below.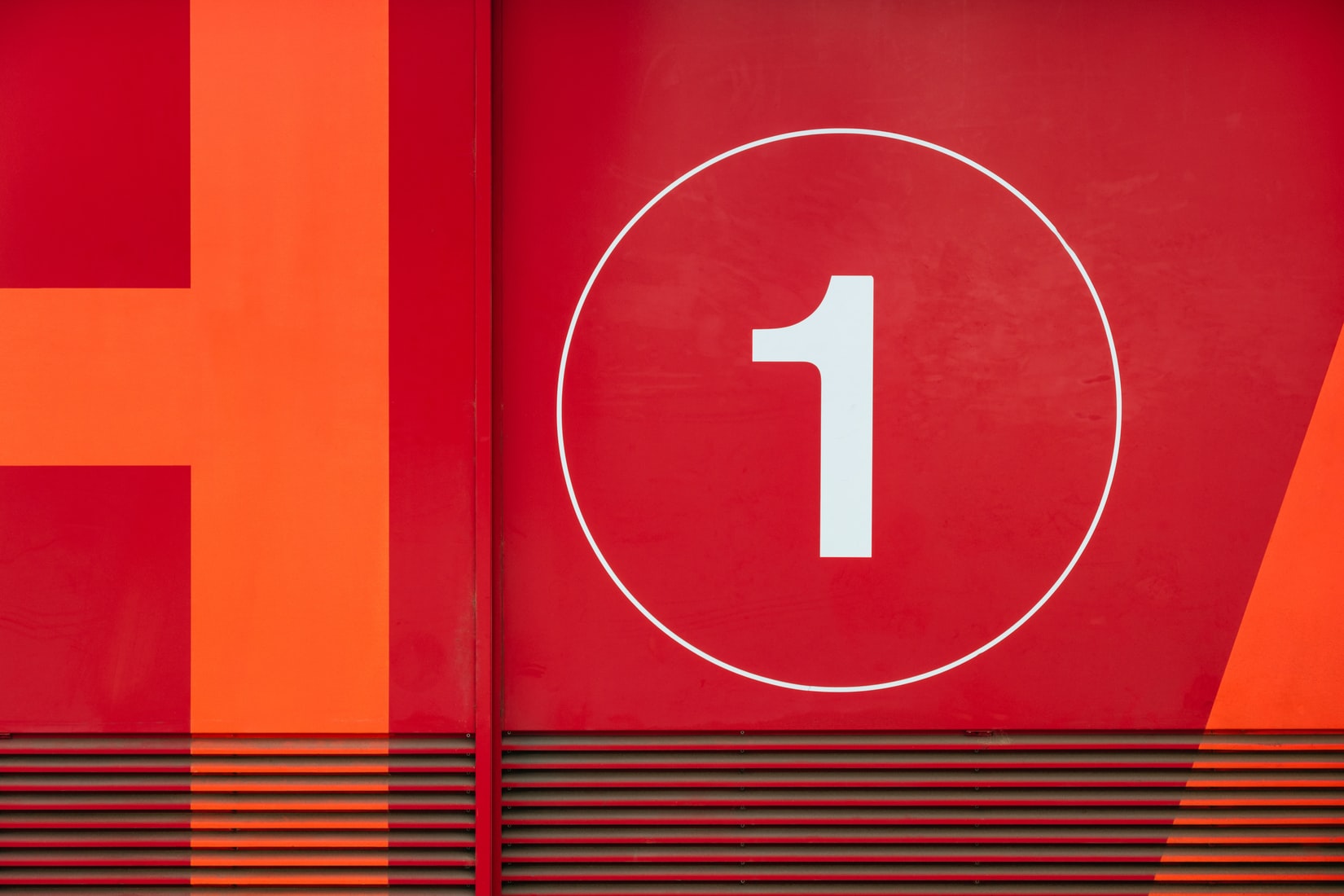 Similarities & Differences
Let's get this out of the way first – making a choice between Google Data Studio vs Power BI is not an easy decision. Both of the data visualization tools are professional, accurate, and unimaginatively precise, both are created by the giants of the analytics industry. So your choice on picking either can largely depend on which operating system you are more used to – Microsoft or Google.
Property / Platform
Microsoft Power BI
Google Data Studio
Price
$9.99 per user a month: https://powerbi.microsoft.com/en-us/pricing/

Free, but to add some data sources will be required Supermetrics: https://supermetrics.com/pricing/data-studio ($19/mo)
Trial
60 days
Unnecessary
Users
1
Unlimited
Dashboards
Unlimited
Unlimited
Data refresh

8 Automatic refreshes per day
12 Hours
Application speed

Displays all received info right away, making the heaviest dashboards load fast
Loads data from a free cloud storage, so takes longer to load on complex dashboards
Implementation

Program for Windows desktop + small changes in Cloud
Cloud
Other
– Doesn't update data in "live mode", maybe will be required manually click "refresh"

– Flexible

– Doesn't have all required connectors – will be required to use some third-party too
– Low loading speed if you use blended data/high quantity of data/a lot of calculated metrics

– Doesn't have all required connectors – will be required to use some third-party tools
Working with Power BI will largely feel like working with Microsoft Suite – Microsoft Word, PowerPoint and Excel. Working with Google Data Studio will closely resemble Google Analytics if you ever had a chance to use it. The logic of your interactions, user flow and the interface will greatly differ in accordance with the logic adopted by their developers. So when choosing between the two – Power BI or Google Data Studio – make your first round of a decision based on which suite you prefer better: Google Analytics or Microsoft Office.
| | | |
| --- | --- | --- |
| Reports | Microsoft Power BI | Google Data Studio |
| Blended data | Yes | Yes |
| Non-standard funnel | Using metrics | Using metrics |
| Standard funnel | Yes | No |
| Pivot table | Yes | Yes |
| Calculated Metrics | Yes | Yes |
| Cohort analysis | Yes | No |
Ease of Onboarding
When you first encounter any new program, and even more so when it comes to a new data analytics tool, it is endlessly important how comfortable you feel using it. And on the count of being user-friendly, Google Data Studio has an apparent preference among users.

It's interface is clean and straightforward, as opposed to Power BI which you'll feel comfortable with from the get-go only if you use Excel or Power Query on a regular basis.

Integration

Google Data Studio
Reviewing implementation of a complex data visualization software can't be carried out without looking at how easily it can be integrated with the data sources first.

If you have your Google services set up, integration with Google Data Studio will pass quite seamlessly. Google services like AdWords, Google Sheets and Google Analytics are natively fully integrated with Google Data Studio, so you won't even break a sweat while connecting your gathered information to your newly setup data visualization software.

When it comes to connecting Google Data Studio to the other data sources coming from outside the Google suite, you will have little to no issues as well. Here is a full list of every app you can get connected to. Google Data Studio now supports data connectors like Funnel or SuperMetrics, which enable you to transfer your data contained by the sources outside Google suite directly into your dashboard. Awesome, right?

Microsoft Power BI
Well, if you do currently use some of the Google services to collect your data, you are not in so much luck with Power BI, my friend. There is no native integration for Google AdWords or other Google services within Power BI, so you'll have to use separate connectors, like SuperMetrics we described above.

What is good news is you will be able to transfer all your information coming from Google Analytics directly into Power BI data visualization tool. Here is a full list of all the data sources and connectors compatible with Power BI, on top of instructions on how to make these connections work.

What's interesting with Power BI is your ability to import data from your computer files directly. Yes, yes, you heard right, all you need to synchronize your laptop stored files with those in your Power BI is to download Power BI Personal Gateway. Power BI Personal Gateway will automatically upload and refresh your PC data as long as your computer is online during the upload.

Pricing

Google Data Studio
When it comes to the Google Data Studio pricing, we have some good news – it is absolutely free! You can use a variety of processing data visualization functions at absolutely no cost to your wallet.

All you need is an active Google account and a desire to visualize staff!

Microsoft Power BI
As Power BI is a more complex data visualization software, the price for it more than $0 a month. Although you can start free, Power BI has two plans, each with a monthly payment dependant on the size of your company and the data processing and visualization functions you require.

Plans also vary in sizing, with the Power BI Pro allowing the Maximum size of individual data set to be 1G and 10G for Power BI Premium, maximum storage of 10G per user for Pro, and 100 TB for Premium.

Functionality

As we pointed out earlier, Google Data Studio is a free data visualization software, which means it's functions will naturally be less sophisticated compared to the paid Microsoft Power BI plans.
When it comes to processing data visualization, Power BI is vastly superior to it's direct Google competitor.

While Google Data Studio offers line, bar and pie charts, along with other functions listed here, Power BI offers a large number of functions starting from forecasting, calendar Power BI visuals, KPI trackers and ability to design your infographics. All of the Power BI functions are divided into categories and can be accessed under the link here.
Google Data Studio
Another functionality difference you really need to know is about data filtering. You can perform any data formatting prior to it being visualized by Google Data Studio. What you upload is what you get – end of the story. When Power BI on the other hand allows you to convert special characters, change letter cases, duplicate databases, change column names and all other important data formatting functions you might need to implement before proceeding with visualizing your data.

Although in a competition called Google Data Studio vs Power BI the latter possesses an obvious advantage when it comes to complexity of data visualization, what we're about to state next will come as a surprise to most readers.
Microsoft Power BI
Google Data Studio is generally more reliable than Power BI. When looking at the forums belonging to each of the above named platforms, you'll find way more complaints on the processing data visualization and visual customization of Power BI than they ever existed for Google Data Studio.

And that's because the more complex the code is, the more issues with it's work you will naturally encounter. But that is nothing to worry about as Power BI Pro users are entitled to free support when filing a ticket.
Conclusion
The truth is, there is no definitive answer to the Google Data Studio vs Power BI rivalry. Each of these two platforms are the best data visualization tools on the market today, utilizing which is incredibly crucial to the data visualization needs of any modern business.

The choice between the two – Power BI or Google Data Studio – depends on the data visualization needs you pursue and the resources you are willing to allocate. If you are a large enterprise looking for a complex data visualization software with a large storage and a comprehensive number of functions, and are not hesitant to pay for it – go for Power BI.

If you are a small to medium-sized company who wants to optimize, visualize, and effectively share their data without having to spend much time or money on it, your best bet is choosing Google Data Studio.
And if you need help with any of the data visualization software, or would like to delegate data visualization to the outside source, please don't hesitate to contact us directly using the field below.