When you work in the Digital Marketing industry, you have to be on your toes ALL THE TIME. Every month surprises you with a new set of data analysis tools, conversion optimization tools, data analytics trends and analytics software.

You have to know all about the new platforms and inventions to stay modern, deliver the best results to your clients or your product and rank at the top of the list in your industry. And because you'd want all the necessary info conveniently packed into one single article, find all the top data analysis & conversion optimization tools, and the latest trends in big data analytics and conversion optimization described for you below.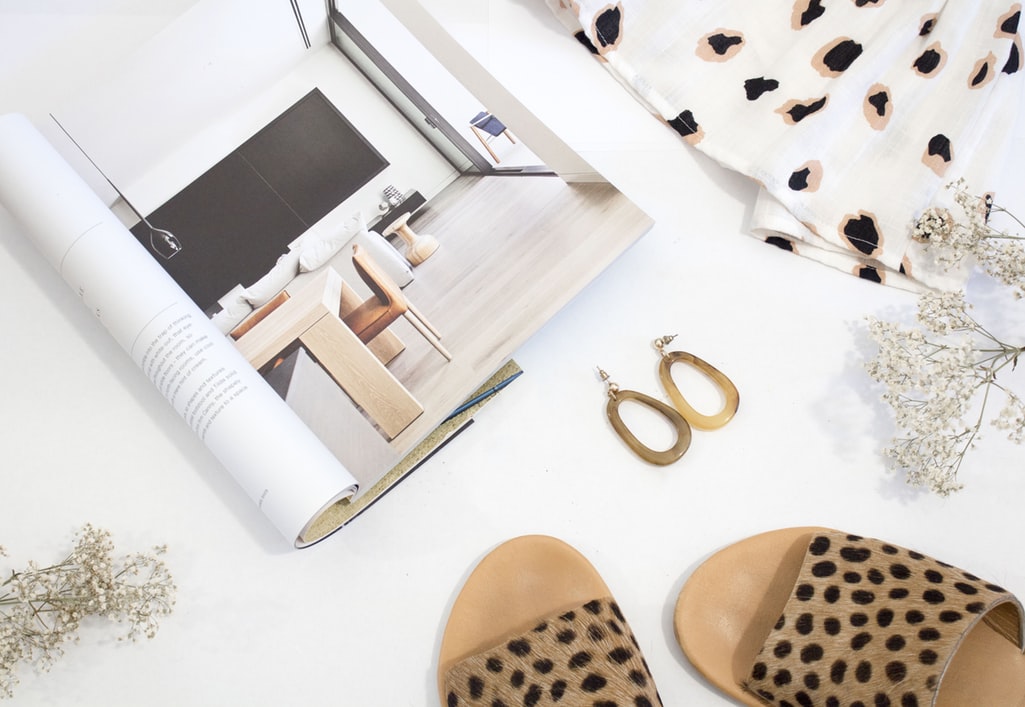 Top Analytics & CRO Trends

Trend 1. Amazon has it all
So, the big numbers are here – Amazon earned $258.22 billion in US retail sales in the past year, taking 49% (!) of the whole ecommerce market in the United States.
Which means to outdo this ecommerce giant you'll have to offer more than cheap next or even same-day shipping, hight inventory options and low prices perks.

Whale recommends.
Go with personalization. Customize your customers' experience, shopping deals, ads and thank you notes to win them over with love and turn into loyal customers.
Trend 2. Voice getting louder
With all of our professional, political and personal differences we all have one thing in common – we all like the convenience. It's so much easier to find the new taco place while driving a car using a voice search, than to pull over and go over the list on the google maps manually.
This is why the voice search is getting more and more popular among ecommerce buyers, bringing a set of new adjustments to the way people shop.

Whale recommends.
Employ voice search optimization. According to the stats, people are more likely to search for the desired item, location or place through the voice, then to by it using the same marketing method. Voice purchase lacks the security in online shopping a customer is used for, so use this info when building your new voice marketing strategy accordingly. 
Trend 3. Social is getting real
Okay, so we all know a brand needs a Social Media Strategy, but not all of us know why. Well, it's been said that good Social Media Management brings increased brand awareness, customer loyalty and un-tearable bond with your shoppers.

With all of the above stated being true, there's another major perk that has been established – good SMM brings sales. According to the latest stats, a third of all social media users who click on the influencer post end up buying the product.

Whale recommends.
If your marketing personas include those of the younger audience – employ an influencer marketing and or Social Media Strategy. If you have one already, great, allocate even more resources towards it in this upcoming marketing year.
Trend 4. Shipping is the king
We all know it really matters how good your product is, your landing quality, content description and yada-yada-yada, but what really makes them click that "procced to checkout" button is how you handle what happens after the purchase.

The conditions on what you offer free shipping, your return policy and package tracking are among the top 3 priorities shoppers expect of their ecommerce shopping spots, according to this report.

Whale recommends.
If you offer free shipping, shipping tracking, and maybe even same-day or next-day delivery, you are golden, my friend. If not – you might have to rethink your after-purchase shopping strategy.    
Trend 5. Privacy matters
When visiting almost each and every page on the internet right now we see one repetitive message – "We use cookies to ensure you receive the best experience on our website. Please accept or leave the premises", or something of that matter.

The point is, intentionally or not, we are giving a heads-up to our customers that we're spying on them, which on its own is really, really bad, no matter what cause we're pursuing. Last customer poll showed that over 93% of shoppers say it is the first priority for brands and corporations to respect their privacy and anonymity on the web. Yikes.
Whale recommends.
If you are using some version of the message mentioned above, you might want to change it. A lot of people are clicking out of the websites once it asks them to commit, and even more, after you give them the sad ultimatum – accept our cookies or no content for you. 

Trend 6. Too many options
There's an old marketing trick – if you want a customer to buy a product, give him to products to choose from. This marketing technique proved so effective that you can see 11 versions of a colour detergent and 23 types of chewing gum in any large Grocery store.

And this is where the problems began. It's reasonable to give your customer a choice between two similar ice cream toppings, but if he gets 27 – and all with 3 different-flavoured cone options, that is 84 different combinations he or she has to choose from.

Whale recommends.
A bit less than 50% of online shoppers is failing to finish their purchase by being flustered with too many options. Help them by utilizing comparison plugins that place your products side-by-side and other CRO-techniques that minimize choice-making anxiety. 
Trend 7. Glitches are bad
With all the videos, gifs, Virtual Reality and other visuals perks of the new analytics and CRO ecommerce era it's easy to forget about the importance the plain product text description has.
According to the customer's reports, around 98% of all shoppers failed to finish a purchase because the content of the website or a mobile app has been distorted or incomplete.

Whale recommends.
Check your product descriptions and make sure they are accurate and elaborate. Review your product images quality and how they appear or different devices using testing and conversion optimization tools. Make sure your banners and landing page elements stay intact no matter how your users interact with it.
Trend 8. Browse now, buy later
According to the data analytics, only a fifth of all buyers is browsing to purchase, which means by mere definition, the 80% of your customers most likely won't buy a product on their first session. Which means your goal within their first visits switches from selling to engaging.

You have to focus on displaying the symbols of trust, testimonials, new deals and fresh inventory that will make them want to return again and again, and then – finally make the purchase.

Whale recommends.
With the rising of ecommerce, window shopping didn't go anywhere. It stayed, and not only prevailed – it intensified. When the customers got an opportunity to browse dozens of online stores without leaving the bedroom, the purchase time increased, and so did the customer journey. So when developing yours, remember the "Browse now, buy later" shopping strategy most buyers are using. 

Trend 9. Privacy affects CRO
The government protects its citizens and plans to double up on the measures concerning their safety and privacy on the web. These two new changes will be active this year and will reflect on the CRO actions

Cookie consent will now depend on the browser of the web user, which should allow users to stop seeing the typical "Accept our cookies" banner. The cookie consent that once disabled, will be bad news for those ecommerce owners wanting to track user actions through data analysis tools and analytics software like Google Analytics, VWO, Adobe Analytics, etc.
Soft opt-ins, instead of the usual opt-out, measures will be used, and even more so regarding product recommendations. According to some sources, "this will have a direct impact on marketing emails and newsletters, and what data marketers will use to gauge their audience's response".
Whale recommends.
Keep in mind these upcoming privacy regulations when working on your new CRO strategy, as this will help adapt your website to the necessary changes. 
Trend 10. Existing customer first
With most of the marketers usually concentrating on how to interest, engage and attract new customers, the new trend will now shift towards making the existing customers stay. Stay, become loyal and purchase more is the new goal we're focusing on along with an improved Conversion Rate Optimization strategy to support it.

Whale recommends.
If you want to improve your sales, don't go looking for new customers – make the existing ones spend more. Use marketing techniques like upsells, cross-sells, social media and Google Ads remarketing campaigns and other conversion enhancement methods.
Conclusion
Now that we described the latest trends in big data analytics and conversion rate optimization, you can use this knowledge to adjust your landing page layout, product search optimization and CRO strategy for the next year accordingly.
When you need custom solutions based on in-depth analytics, feel free to contact us directly.